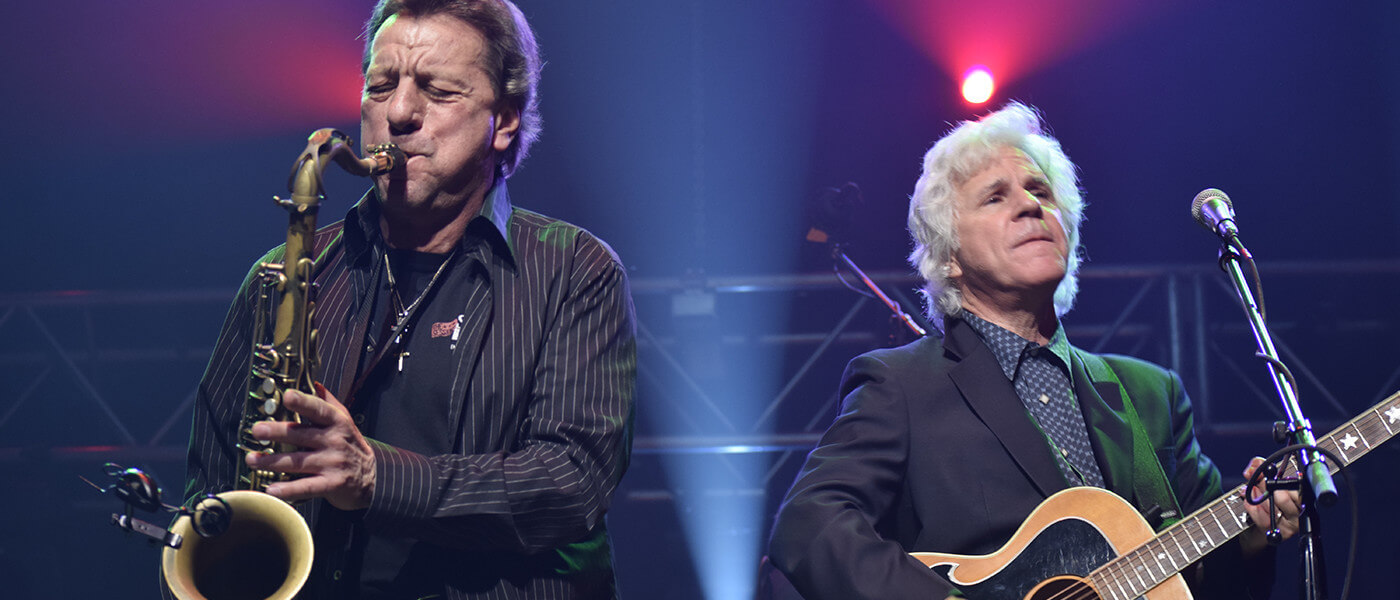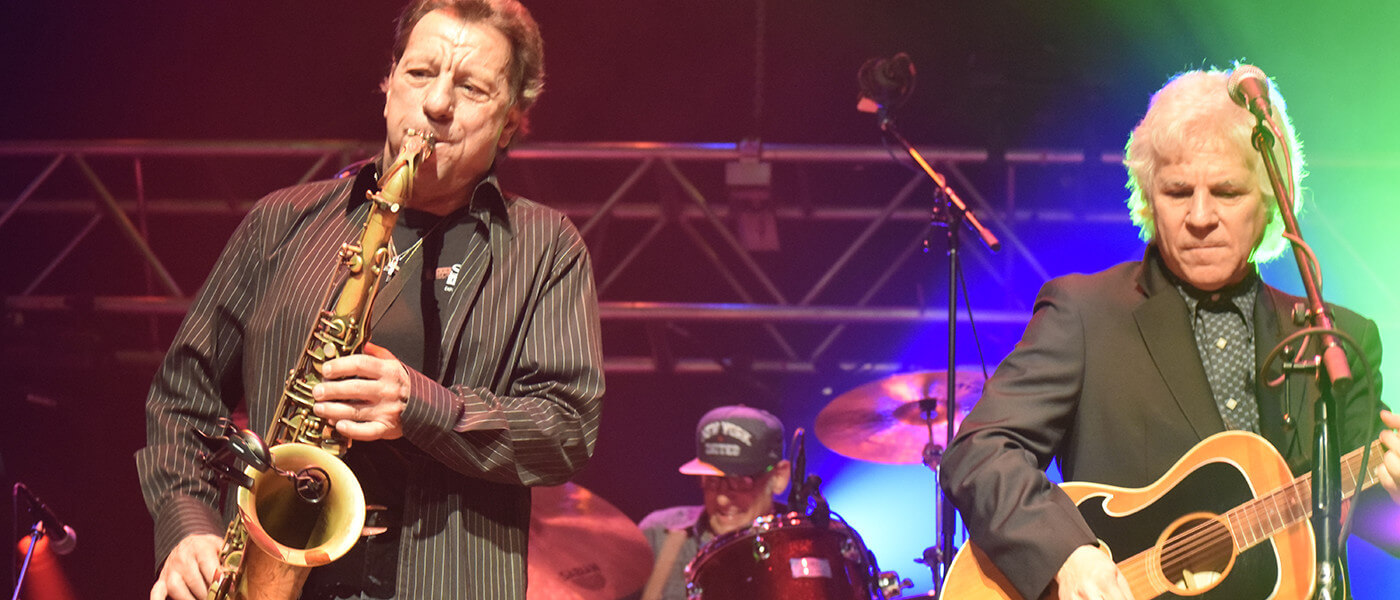 Past Event
Performing Arts Series
The Lords of 52nd Street – LEGENDS OF THE BILLY JOEL BAND with Special Guest Matt McAndrew
The Lords of 52nd Street are Billy Joel's original band, including Liberty
DeVitto on drums, Russell Javors on rhythm guitar, and Richie Cannata on
saxophone and keyboards. The band recorded and toured with Joel for over a
decade performing alongside the Piano Man at famous arenas including Wembley
Stadium, Sydney Opera House, Madison Square Garden, and the LA Forum. The band
members (along with Doug Stegmeyer – bass guitar) recorded the Turnstiles album,
and then teamed up with legendary producer Phil Ramone to record The
Stranger. The album was a commercial success, it holds a RIAA diamond
certification (10x platinum), and several #1 singles including, Only
The Good Die Young and Just The Way You Are. They continued to
create many other successful albums including 52nd Street, Glass
Houses, The Nylon Curtain. In 2014, Javors, Cannata, and DeVitto (with Stegmeyer,
posthumously) were inducted into the Long Island Music Hall of Fame. At that
time, they decided to
reunite after a 30-year separation and began performing in front of live
audiences together. Fans declared that The Lords' live performances sound
just like the original recordings with Billy Joel, if not better and they
continue to awe fans from around the world!
The show will open with a performance by Matt McAndrew, singer songwriter, from
season seven of The Voice.  Matt is a New
Jersey native who creates sincere, guitar-driven music. Matt's original single
from The Voice, Wasted Love, dominated the charts and hearts of fans worldwide.
Benefit information:
The proceeds from this concert will benefit the newly formed, SRF Suicide Prevention Research and Training Project at Monmouth University's School of Social Work.  The SRF Project at Monmouth works to prevent suicide with several populations including youth and veterans. The benefits from the concert will be put toward the development and dissemination of training materials to help people identify when a person is at risk for suicide and what to do and say if they are concerned.  The initial focus will be on the development of training materials for sports coaches in all year-round sport facilities (i.e. clubs/AAU programs).  Please come out and hear some great music and support a great cause.  For more information about the SRF project at Monmouth please contact, Michelle Scott, Ph.D. at  mscott@monmouth.edu.