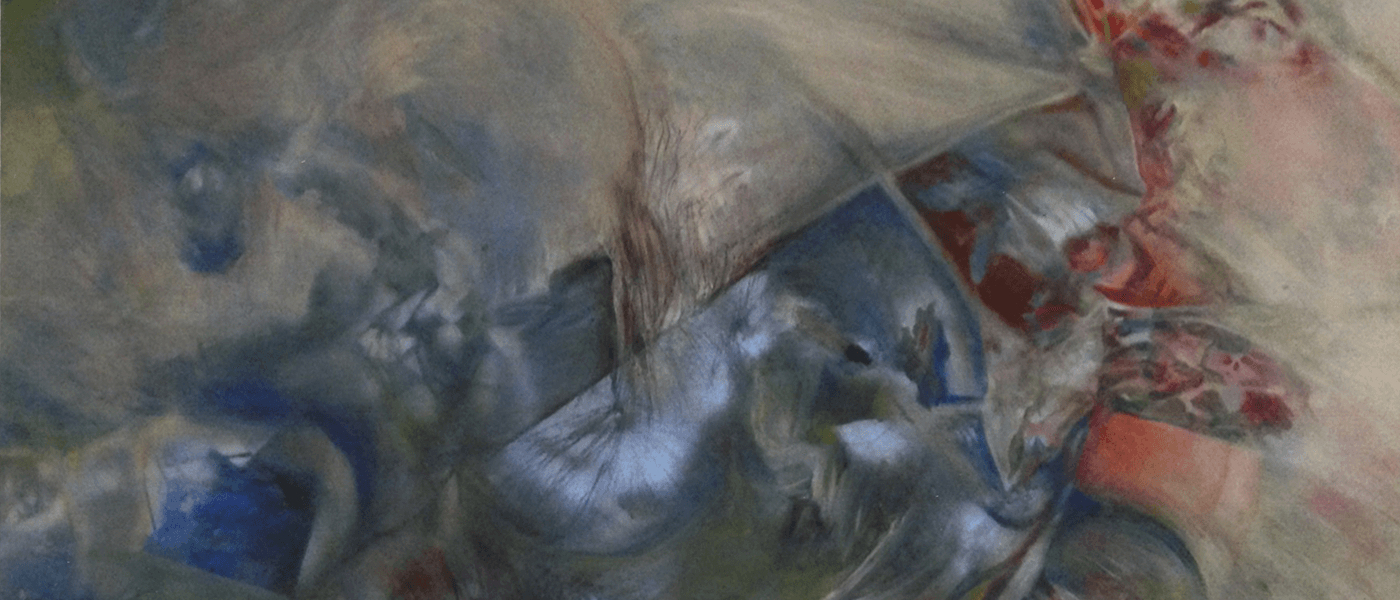 An exhibition of works exploring the world of colors created by the American artist, humanist, and teacher Jacob Landau. Born in Philadelphia in 1917, Jacob Landau launched his career as an illustrator, winning national prizes at age 16 and a scholarship to the Philadelphia College of Art. He had over sixty one-person shows and was the recipient of many awards, including Guggenheim and National Arts Council grants. Many of his works are featured in permanent collections, such as the Philadelphia Museum of Art and the Museum of Modern Art in New York. A master teacher, he retired as professor emeritus at New York's Pratt Institute. In 1996, he was awarded an honorary Doctorate in Fine Arts by Monmouth University.
For Jacob Landau "art enables us to see the world whole and undivided." As a humanist his art was devoted to the unity of the imagination. And at its center lies Landau's desire for justice in the world. In the current exhibit his celebration of our love of color, shared across so many cultures, is inseparable from his humanist conviction. Color and drawing, Landau once declared, are the "twin fundaments of my style." And he has been praised by fellow artists and critics as a colorist. His dazzling palette and expressive line exhilarate us. We find ourselves transported by their exuberant life, colors that rise up and sing for us in a work titled Flight. And yet his love affair with color does not blind him to the world of injustice.
On the one hand, his red and orange and yellow, and green and blue watercolors of gorgeous promise, so exquisitely handled in a radically imagined portrait of Isaiah dazzle us with life. But by the same token, Landau by these colors insists on the social justice that Isaiah declaimed. Justice, the artist makes clear in his beautiful and unsettling riot of forms, that he expects of us.
Uniquely, his canvass of many colors dazzles and disturbs. His understated colors in Apocalypsis fill us with foreboding, and he asks, "Whose apocalypse is it anyway ours or God's?" Just like Landau to leave us with an uncomfortable question in the language of subtle colors. At the same time, we see a bold backdrop of brilliant yellow across the way in his Oracle 1, dramatizing the hope that resides in the human heart. A yellow we can't shake as we walk away.
The exhibition features a selection of some twenty-one works. All are from Monmouth University's extensive collection of Jacob Landau's work, comprising over 300 prints, drawings and paintings. The collection was gifted to Monmouth University in 2008 by the Jacob Landau Institute of Roosevelt, NJ. This exhibit is co-sponsored by the Jewish Culture Studies Program and the Honors School of Monmouth University.
Docent tours are available (for times, contact Professor Noel Belinski 732-263-5425; email:  nbelinsk@monmouth.edu).
Opening Reception:
Monday, April 8, 2019 from 4:00 – 6:00 p.m.