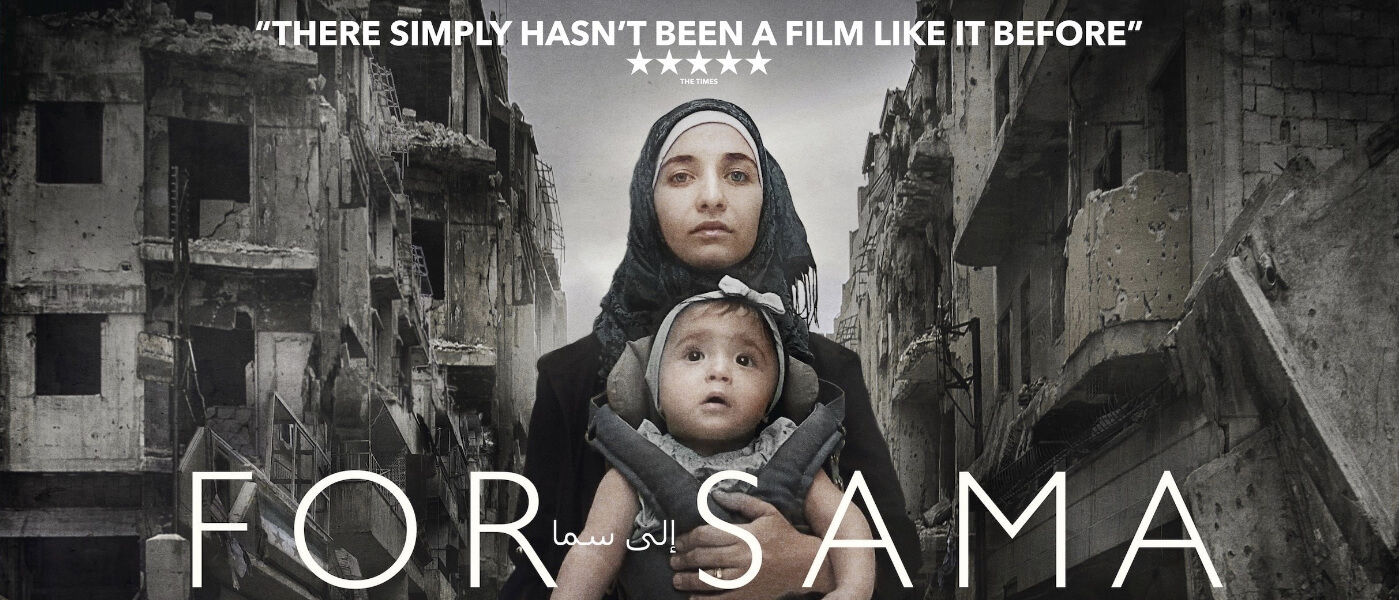 Join us for a World Cinema Series zoom discussion illuminating the theme "Living on the Edge: Displacement, Identity, and Resilience" by analyzing the message and impact of the For Sama (Syria, 2019).
FOR SAMA is both an intimate and epic journey into the female experience of war. A love letter from a young mother to her daughter, the film tells the story of Waad al-Kateab's life through five years of the uprising in Aleppo, Syria as she falls in love, gets married and gives birth to Sama, all while cataclysmic conflict rises around her.
The film is the first feature documentary by Emmy award-winning filmmakers, Waad al-Kateab and Edward Watts.
The discussion of the film will be led by Dr. Saliba Sarsar, professor in the department of Political Science and Dr. Sanjana Ragudaran, Assistant Professor in the School of Social Work.
The film is available for streaming on a number of platforms including Vudu, Amazon Prime Video, YouTube, Google Play Movies and TV, or iTunes (for rent or purchase).
When you register you will be provided the meeting link to join the conversation. Free and open to the public, but registration is required.