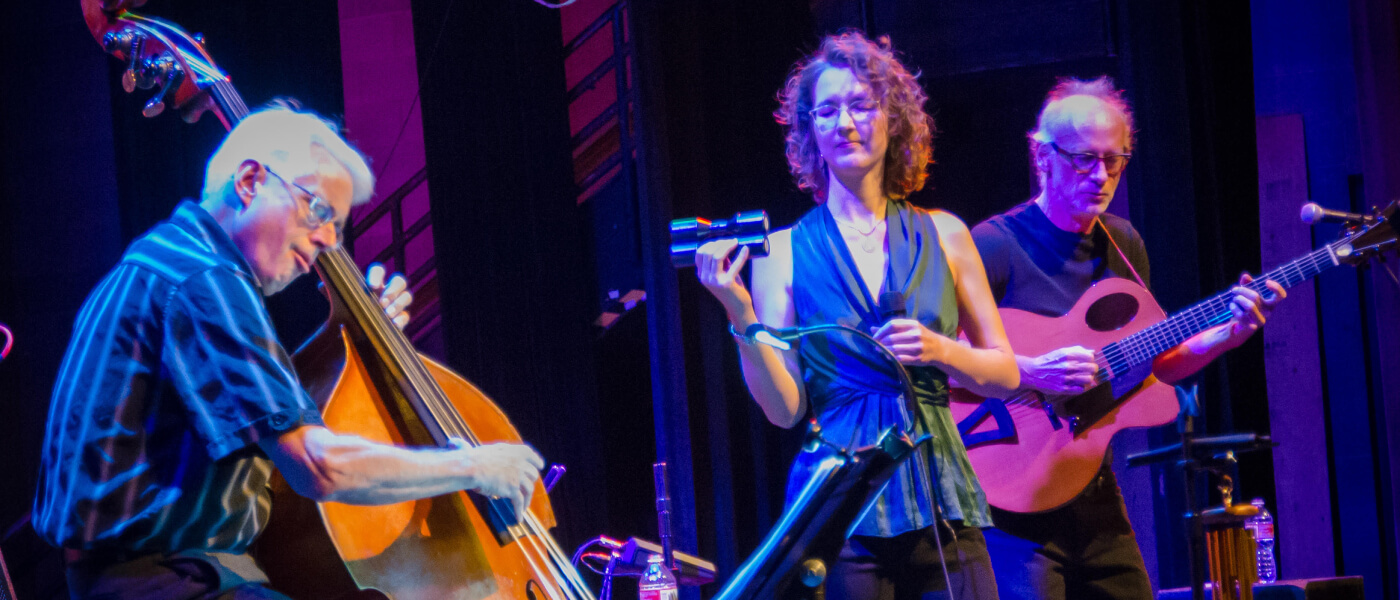 Max Hatt / Edda Glass have "an incomparable spook" (Nashville Scene) and "a unique sound" (Larry Groce, NPR), comprised of Glass's unmistakable voice and Hatt's lyrical guitar. Originally based in Montana, their award-winning original music and unique interpretations of American and Brazilian standards have taken them all the way to New York City's Lincoln Center, DC's Kennedy Center, NPR Mountain Stage, Sundance Film Fest and Wilco's Solid Sound Festival. Praised for her "impeccable vocal command" (PopMatters) and compared to a gamut of singers from Astrud Gilberto to Billie Holiday, Glass's voice is ultimately "one of a kind…you cannot confuse her with another artist" (New York Theatre Guide). Hatt's equally distinctive guitar work combines the harmonic innovations of jazz with the melodic resonance of folk, creating music that's "subtly poignant, elegantly funky, and haunting without trying to be" (Nels Cline, Wilco). Together, Max Hatt / Edda Glass evoke a world that stretches from the beaches of Rio de Janeiro to the prairies of the American west, telling stories of little people on great plains, and leaving audiences with a feeling both light and deep.
BUY MORE. SAVE MORE.
When you buy tickets to three Performing Arts Series shows you get a 15% discount!  Click Here to purchase at the discounted rate. This discount is not retroactive and is based on availability. Discounts cannot be combined.