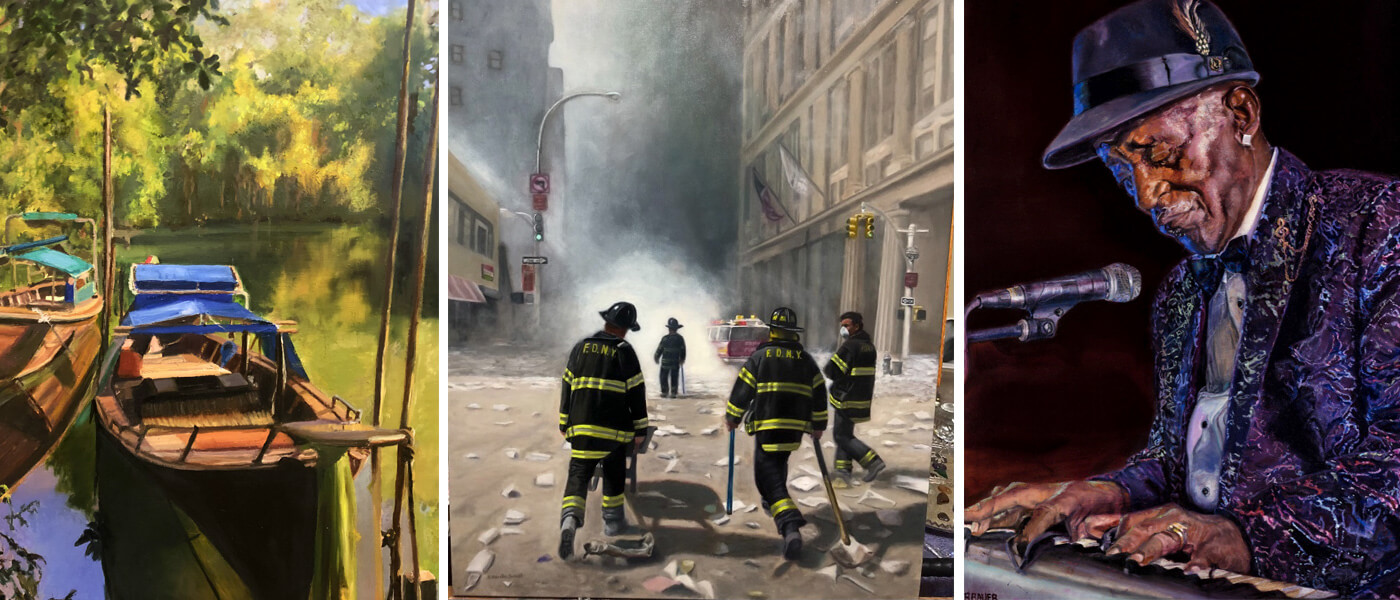 This exhibit features work by painter Scott Nickerson and his core group of advanced students, and is a great example of the powerful influence one master painter can have on a school of artists.
Scott Nickerson was born in Jersey City, New Jersey in the fall of 1970. His passion for the art world evolved as he matured and he received his Bachelor of Arts degree from the School of Visual Arts, New York City in 1996. Scott studied under many extremely talented instructors at SVA, including renowned figure painter and draftsman, Steven Assael. He continued his studies after graduation at the Art Students League, New York City and Studio Incamminati, Philadelphia with distinguished artist and teacher, Nelson Shanks.
In 1997, Scott began to share his knowledge and love of painting with his own students, teaching classes at several locations across Monmouth and Ocean Counties. Many of his courses work directly from live models, allowing the students an extensive study of each pose. When not teaching, Scott can be found working at his Ocean Township Studio on commissioned portraits. His work is displayed worldwide in private and public collections, including universities and government agencies.
Classical Realism is an artistic movement in the late-20th and early 21st century in which drawing and painting place a high value upon skill and beauty, combining elements of 19th-century neoclassicism and realism.
Opening Reception: October 28 from 5 pm to 7 pm. RSVP for the reception here
**Please note the gallery will be closed November 24-November 27 for the holiday weekend.***