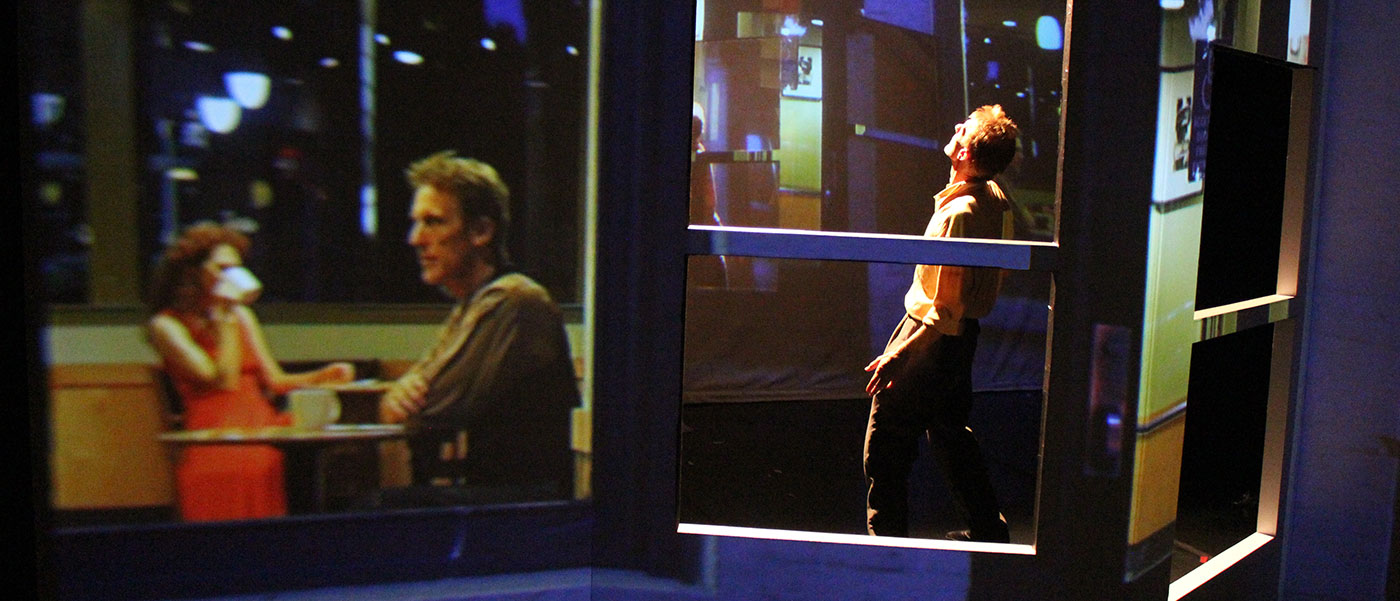 "gorgeous, and deeply moving." – Huffington Post, NYC
"witty, sexy, and surreal." – The New Yorker
Dance meets film meets virtual reality: Bridgman|Packer Dance will present Voyeur, their highly acclaimed work that received a 2017 New York Dance and Performance Award. Featuring choreographer/performers Art Bridgman and Myrna Packer's innovative work in "Video Partnering"—the integration of live performance and video technology— Voyeur is inspired by artist Edward Hopper's world of color, light, perspective, and under-the-surface eroticism. Fragmented moments of private lives are witnessed through windows and doorways. As the performers merge and collide with the video imagery, the presence of a seen or unseen viewer lies at the heart of Voyeur. Voyeur will be paired with other work from Bridgman|Packer Dance's repertory.
Art Bridgman and Myrna Packer have been presented by Lincoln Center in New York City, City Center's Fall for Dance Festival, 92nd Street Y Harkness Dance Festival, Dance Theater Workshop (now New York Live Arts), Central Park Summerstage, Baryshnikov Arts Center, and The Sheen Center. Their 2008 Guggenheim Fellowship was the first in the history of the Guggenheim Foundation to be given to two individuals for their collaborative work.
This engagement of Bridgman | Packer Dance is funded through the Mid Atlantic Tours program of Mid Atlantic Arts Foundation with support from the National Endowment for the Arts.


www.midatlanticarts.org/