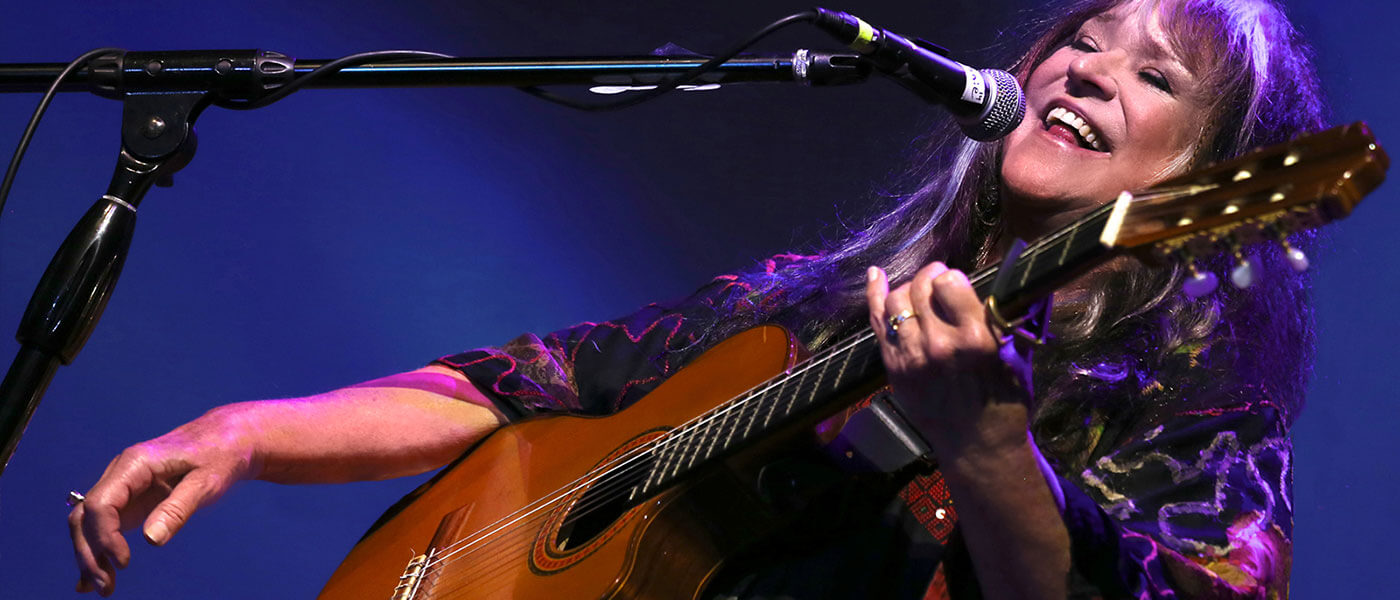 An Evening with Melanie is an unforgettable night of songs and stories from the incredible career of the artist who became known as "The Female Bob Dylan." Accompanied by her son, Beau-Jarred, the show is a musical journey that starts with that momentous day in the summer of 1969, when Melanie first attracted national attention with her Woodstock performance.
Melanie's singles Brand New Key (Roller Skate Song), Lay Down (Candles in the Rain), Peace Will Come, Look What They've Done To My Song, Ma and Ruby Tuesday have all achieved chart success, with Brand New Key reaching No. 1 and remaining in the charts for 18 weeks in 1971. In the U.S., Melanie has had 13 Top 40 hits, including three No. 1 hits.
A new generation was exposed to Melanie with the release of Miley Cyrus' cover of Look What They've Done To My Song, Ma. A year later, Miley Cyrus invited Melanie to be part of her Backyard Sessions, and together they recorded a live version of Look What They Done To My Song Ma and Peace Will Come.