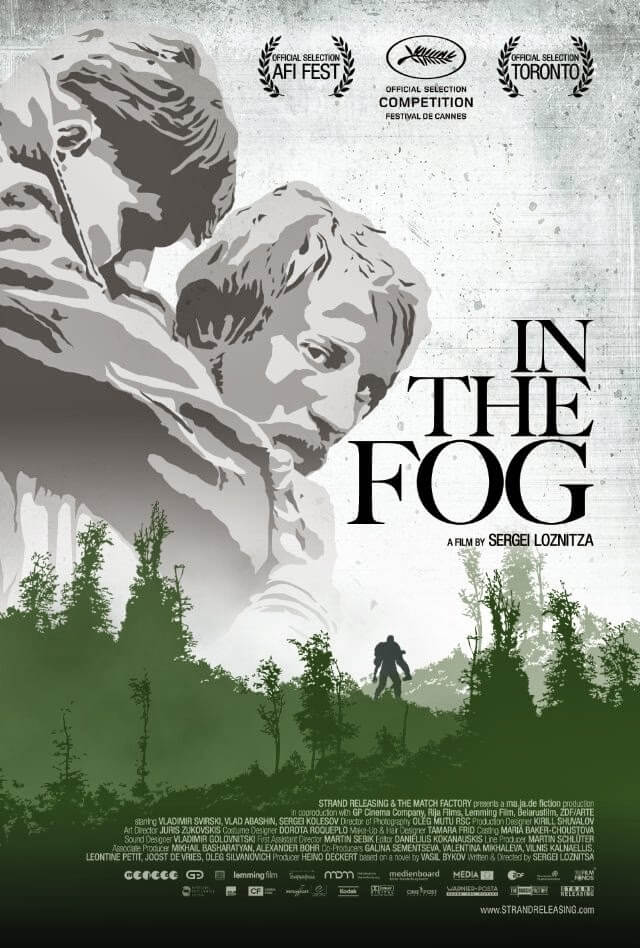 This event WILL be held as scheduled.
"A World at War, 1937-1945:
Triumph, Tragedy, Memory, and Myth"
With the 70th anniversary of the end of World War II coming up on May 8, 2015, Monmouth University is pleased to present five films on the life-and-death decisions that people made in the invaded countries to survive in the war, defend their homeland and beliefs, and protect their families. Collectively, the films show episodes of resistance, collaboration, and heroism in addition to the legacy of the global war for the later 20th century and our
current century as well.
All movies will be shown in the Pollak Theatre at Monmouth University free of charge and open to the Monmouth University community and the general public.</p>
Host:  Dr. Thomas S. Pearson – Professor, Department of History & Anthropology
The second film in the series:
"In The Fog"
Discussant: Dr. Kevin Dooley – Dean, Honors School and Associate Professor, Department of Political Science & Sociology
Wednesday, January 28, 2015
7:30 pm
Pollak Theatre
Monmouth University
Sergei Loznitsa's "In The Fog" (2012) (Unrated)
Western frontiers of the USSR, 1942. The region is under German occupation. A man is wrongly accused of collaboration. Desperate to save his dignity, he faces impossible moral choices.
Organized by the Office of Global Initiatives