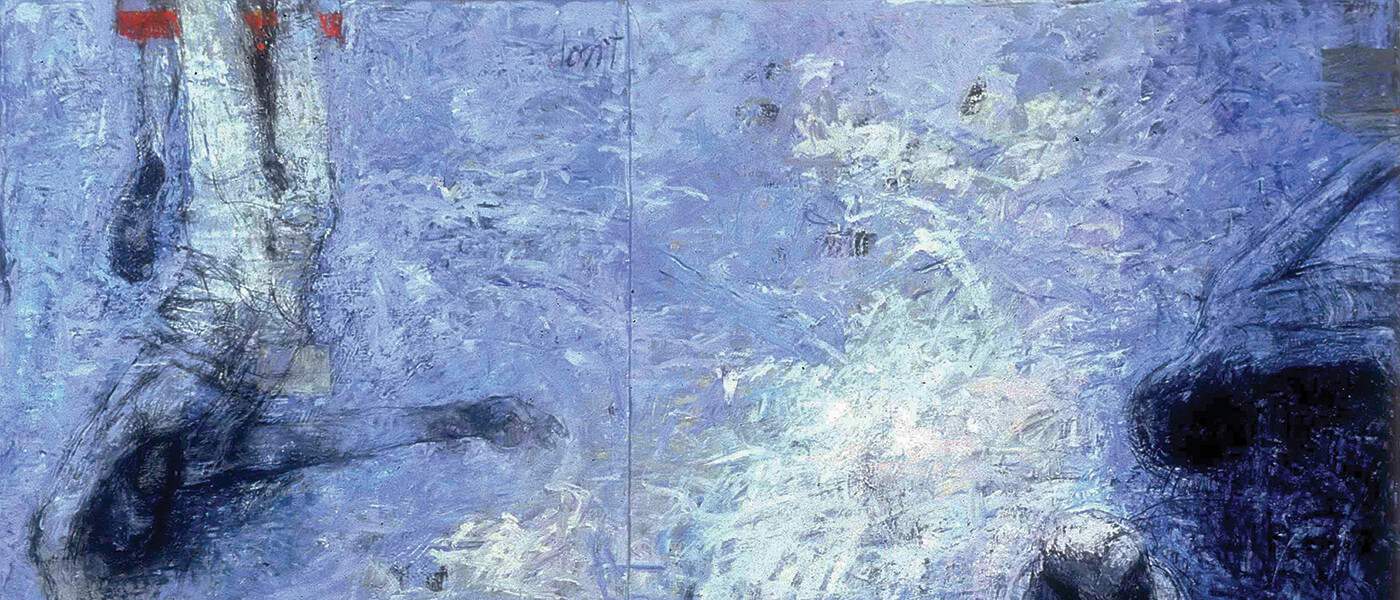 Through a vigorous and poetic hand, her work reflects on brutality and simultaneously pays homage to the animating power of solidarity, warning us: Remember, history's tragedies repeat.
Born in Brooklyn in 1926 to Russian-Jewish immigrant parents, Sheba Sharrow grew up in Chicago and earned her BFA at the Art Institute of Chicago, studying with Boris Anisfeld and Joseph Hirsch. She continued her studies at the Pennsylvania Academy of Fine Arts and earned an MFA at the Tyler School of the Arts at Temple University. She has been considered part of the "Chicago School" of imagist painters, fitting generationally into the "Monster Roster" group of artists from that city, including the most well-known of her classmates to lead the charge of image and ideas over pure abstraction, Leon Golub and Nancy Spero. A resident of Cherry Hill, New Jersey, Sharrow died in 2006.
In the dominant milieu of Abstract Expressionism beginning in the 1950s, which actively rebelled against identifiable "meaning," Sharrow remained grounded in a humanist tradition and a social context. Curator and writer Alejandro Anreus placed her "in the company of Kollwitz, Beckman and Orozco," and writer Amy Fine Collins linked "her sensibility to German Expressionism."
Sharrow's unique style of storytelling and her occasional use of poetic text stand her apart. Her artistic intentions were deeply intellectual. "As long as the world is going the way it is going, I cannot stop doing what I have been doing," Sharrow told The New York Times in 2002. She lamented, "We cannot seem to get it right."
The works will be on loan from both James Yarosh Associates Fine Art Gallery and the Estate of Sheba Sharrow as well as from institutions such as the Jersey City Museum of Art and private collections.
Opening & Closing Reception:
Opening Reception: Wednesday, September 22 | 7-9 PM Closing Reception: Sunday, December 3 | 12-4 PM