18 Things We Loved About 2018
Looking back at the people, places, and events that made us smile this year. 18. Another A+ rating for the Polling Institute Monmouth University's Polling Institute was again rated one of the best in the nation by Nate Silver's respected news site FiveThirtyEight. 17. Friends in high places Ain't no party like a rooftop party, […]
Looking back at the people, places, and events that made us smile this year.
18. Another A+ rating for the Polling Institute



Monmouth University's Polling Institute was again rated one of the best in the nation by Nate Silver's respected news site FiveThirtyEight.
17. Friends in high places



Ain't no party like a rooftop party, so be sure to join us June 7–9 for Alumni Weekend 2019.
16. Bringing home the hardware
The track and field teams won their fifth straight MAAC titles, women's soccer won its third straight MAAC title, field hockey won its third MAAC title in five years, and for the first time in program history, the softball team won the MAAC tournament championship.
15. Bruce and the Beatles



Symposiums celebrating the 40th anniversary of Bruce Springsteen's Darkness on the Edge of Town and the 50th anniversary of the Beatles' The White Album brought scholars, critics, and music fans from around the world to campus.

14. Increasing diversity
Monmouth's student body is more diverse than ever, both ethnically and geographically, and a new Mentorship Program is diversifying the faculty and increasing cross-cultural exposure and experience among faculty and students.
13. Christening a new research vessel
The 49-foot R/V Heidi Lynn Sculthorpe provides researchers with an array of state-of-the-art technologies. It's also the largest ship in Monmouth's fleet.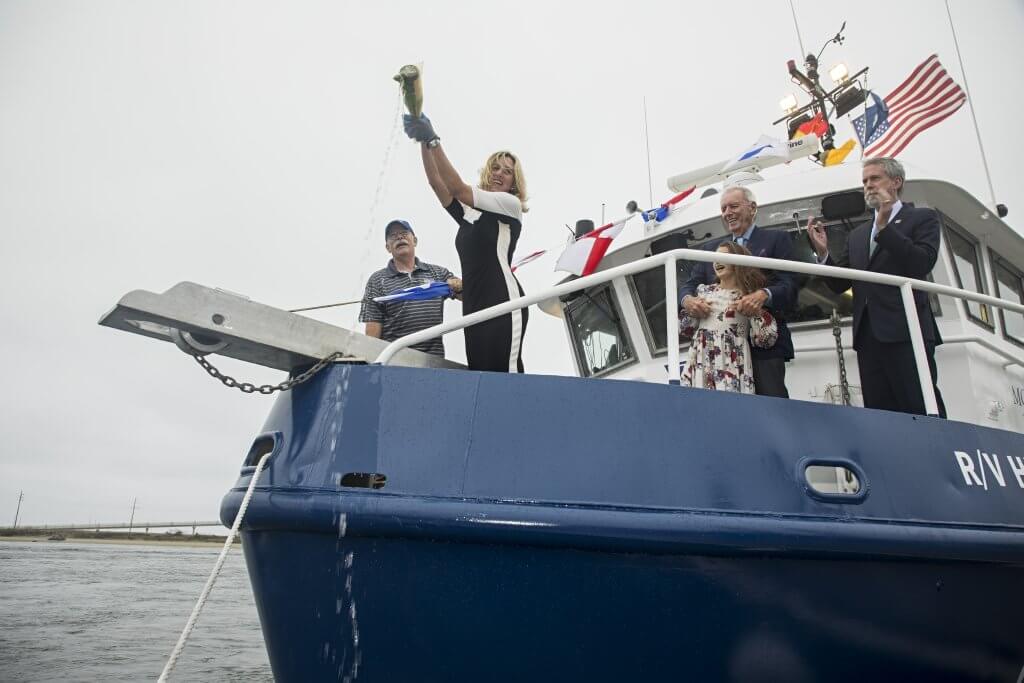 12. The IHW's launch



Monmouth's new Institute for Health and Wellness, which debuted in September, will be a forum for education, research and collaboration on issues of human health and wellness delivered through scholarship, supported programs, community engagement, and local partnerships.
11. Rocking the vote
Monmouth University won its conference in the 2018 New Jersey Ballot Bowl by registering the most voters through multiple events and classroom visits across campus.
10. Rocking out



In April, Jonathan Chang-soon '14 (below, far right) and Monmouth senior Zach Sandler (second from left) opened for Jon Bon Jovi HN '01 in front of a sold-out crowd at the Prudential Center.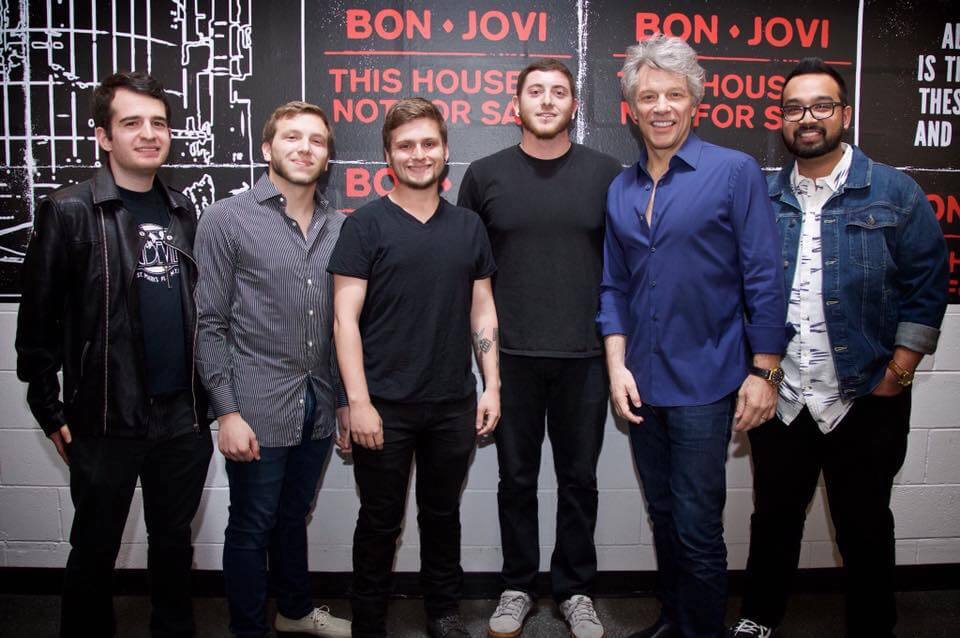 9. Your generosity on Giving Tuesday
Alumni, parents, students, employees, and friends raised approximately $23,000 on November 27, setting a new record for Giving Tuesday at Monmouth University.
8. Cutting the ribbon on Edison
In February, we celebrated the official reopening of the renovated and expanded Edison Science Building, and if you haven't seen the new space yet, you need to check it out.
7. Cutting the rug with President Dimenna



From the steps of Wilson (below) to the stage in Lauren K. Woods Theatre, President Dimenna never hesitates to show off his dancing skills.
6. How our garden grew



This year, more than 1,400 pounds of produce grown in The Virginia A. Cory Community Garden at Monmouth University was donated to local organizations and Monmouth County individuals and families dealing with food insecurity.
5. Togetherness
Together We Can: The Campaign for Scholarship was announced publicly in October, and as of this month is already more than two-thirds of the way to achieving the goal of raising $15 million in scholarship funds for Monmouth students by June 30, 2019.
4. An edible Wilson Hall
3. National acclaim
Monmouth was named one of Money magazine's best colleges this year based on affordability, educational quality, and alumni success.
2. The new hawk on campus



Standing tall outside of the OceanFirst Bank Center, Monmouth University welcomed a new point of pride: The Hawk at Brockriede Common, which was created by world-renowned sculptor Brian Hanlon '88.
1. Welcoming our next president
On Dec. 14, the Monmouth University Board of Trustees announced that Patrick F. Leahy, Ed.D., will serve as the university's 10th president, effective Aug. 1, 2019. Get to know more about him.