President Grey Dimenna announced the public launch of a campaign to raise $15 million in private funding to support student scholarships at Monmouth University during a meeting of the Board of Trustees on October 25, 2018.
With $15.4 million reached by June 27, and the addition of a $200,000 matching challenge grant from the OceanFirst Foundation, the Board of Trustees extended the campaign to coincide with President Dimenna's tenure, through the end of July.
Accordingly, all gifts and pledges made to scholarships from July 1, 2017, through July 31, 2019 will be recognized as part of the campaign.
$15.4 million
as of June 27, 2019
Goal: $15 million
by June 30, 2019
Exceeding our $15 million goal will accelerate Monmouth's trajectory of academic excellence and enable us to continue to attract highly qualified students from economically, geographically, and culturally diverse backgrounds.
In the most recent academic year, more than $66 million in institutional scholarship assistance was awarded to Monmouth students from all sources. That figure represents an 11 percent increase from the prior year and a 99 percent jump from a decade ago.
In that time, the University's reputation has soared, rising 10 spots in the 2018 US News and World Report rankings. At the same time, the quality and diversity of our students has also taken a significant step forward. The incoming freshman class in the Fall of 2018 brought with it a nearly 20-point gain in average SAT scores, along with a rise in the class's high school GPA, leaping to 3.42 from 3.36 in a single year.
More than
30%
of students qualify for need-based, federally-funded tuition aid, and more than
40%
identify themselves as first-generation college students.
To attract these higher quality students, the University finds itself competing with older and wealthier institutions that can afford to provide more robust scholarship packages than Monmouth has offered in recent years.
Research shows that adding as little as $5,000 to a student's financial aid package makes a meaningful difference in whether a student will choose Monmouth, and whether they can afford to stay.
Together, we can build a brighter future for our students and for Monmouth University.
96% of students receive financial aid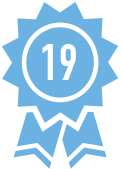 19 point rise in SAT scores for Class of 2022
$66 million was provided in scholarship aid last year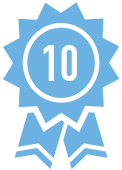 10 place rise in US News and World Report rankings in 2018
11% increase in scholarship aid over prior year
94% of Monmouth's annual operating budget comes from tuition, fees, room, and board
99% increase in aid from 10 years ago
$5,000 can make the difference whether a student chooses Monmouth
Campaign Committee
Campaign Co-Chairs
Valerie Montecalvo
Carol A. Stillwell
Campaign Honorary Co-Chairs
John C. Conover III
Paul G. Gaffney II
Rebecca Stafford '03HN
Campaign Cabinet
Steven M. Bachrach
Mary Lee Bass '92M
Raymond N. Brunt '77 '78M
Karyn F. Cusanelli '89
Joyce DeJohn
John R. Ford
Tina Grecco-Almeida '01
John Henning
Leah K. Lazzaro '04M
Janet Mahoney '87
Robin Mama
Rita L. Mangan '77
Thomas J. Michelli
Donald M. Moliver
Antoinette M. Musorrafiti
Mary Anne Nagy '91M '01M
Charles T. Parton '01HN
Andrew Pedersen
James D. Pillar
Patricia Ralph
Richard L. Ricciardi '86M
Rosaly Rivera '07 '14M
Lu-Ann Russell
John L. Ryan
Harry Silver
Edward Skibiak
Ellen Skibiak
Joseph Snable '95
Richard F. Veit, Jr.
Nicholas Verzicco
Kenneth Womack