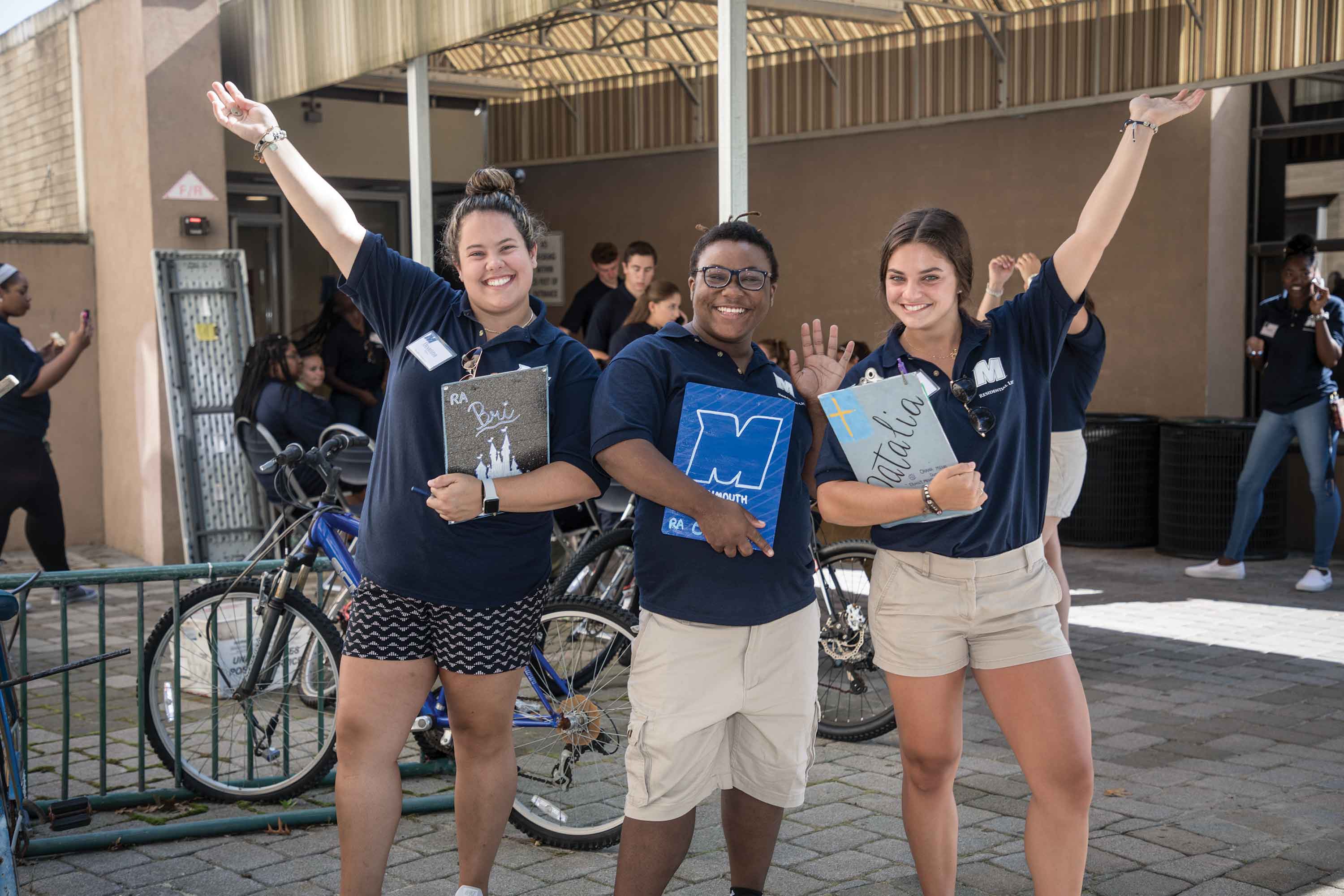 Campus Briefs
The scene at West Long Branch.
High marks for Monmouth
Money magazine named Monmouth University one of the "Best Colleges in America" in its 2018–19 rankings. The magazine factors in affordability, educational quality, and alumni success to "identify colleges that have a strong record of helping students graduate and preparing them for jobs at which they'll earn enough to pay off their debt."
Monmouth was also named one of "The Best 384 Colleges" in The Princeton Review's 2019 rankings. This is the 14th year Monmouth has made the list.
Increasing diversity
Monmouth launched a Mentorship Program this semester in an effort to diversify its faculty, expand student research opportunities, increase cross-cultural exposure and experience among faculty and students, and expand opportunities for collaboration and educational exchange. For the program's inaugural year, Monmouth has partnered with Morgan State University, a historically black college/university in Baltimore, Maryland. Alexandra Burrel and Tracy Cudjoe, advanced doctoral candidates from Morgan State, are serving as mentor-scholars in Monmouth's Schools of Education and Social Work, where they are teaching courses, participating in campus activities, and developing a capstone project about the experience.
Preventing suicide
"Connect to Wellness: A Competent Community Initiative" is a new, federally funded effort underway at Monmouth, aimed at creating a stronger, broader infrastructure to prevent suicides on campus. The project is designed to better serve young adults on campus by increasing the connection between students and services; strengthening the linkages between general health, mental health, and substance abuse resources on campus; and fostering collaboration with local providers. It is funded by a Garrett Lee Smith Campus Suicide Prevention Grant, administered by the Substance Abuse and Mental Health Services Administration, with matching funds from the University. This is Monmouth's second GLS grant, said Michelle Scott, the principal investigator and director of the SRF Suicide Prevention Research and Training Project at Monmouth.
Kyrillos is new Public Servant-in-Residence
Former New Jersey state Sen. Joseph M. Kyrillos is serving as Monmouth University's 2018–19 public servant-in-residence. Throughout the academic year, Kyrillos will lead four panel discussions at the University that will be open to the public. The first, held in September, focused on pension and benefit reform. Future panel discussions will address the topics of bridging the partisan divide, jobs and the economy, as well as oceans and shore protection.
Top Photo: Resident assistants Brianna Thorn, Onnie Coles, and Natalia Voitek greet members of the Class of 2022 on Move In Day in September.