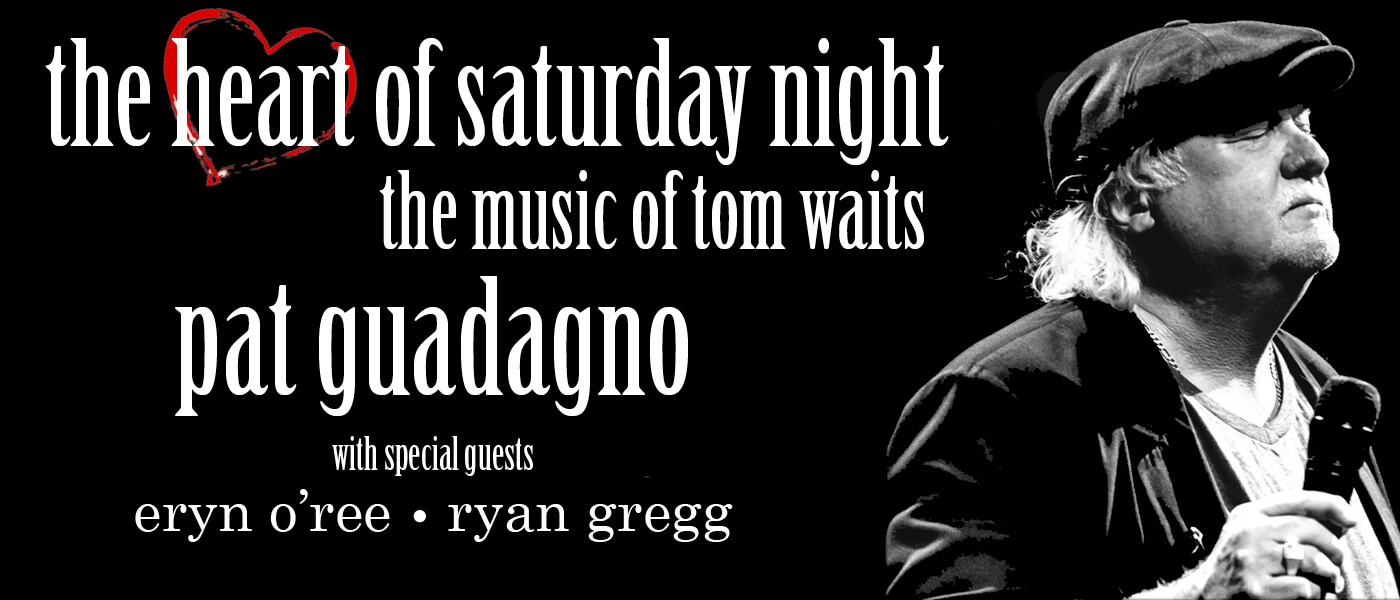 The Heart of Saturday Night the music of Tom Waits by Pat Guadagno & Small Change

The Heart of Saturday Night the music of Tom Waits by Pat Guadagno & Small Change
September 24 @ 8:00 pm

-

10:00 pm

$35-$55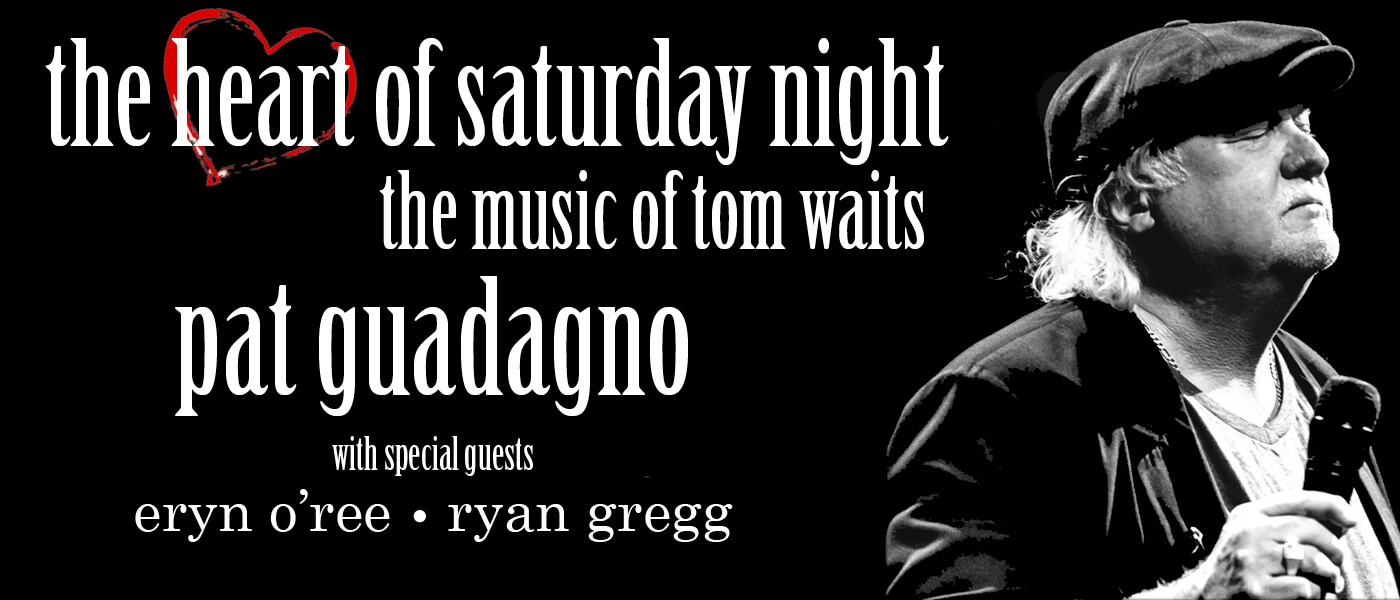 Pat Guadagno and some very special guests, celebrate the Head-Scratching, Mind-Bending, Brilliance of Rock & Roll Hall of Famer Tom Waits.
Jazz, Rock Diva Eryn O'Ree and Shady Street Showman Ryan Gregg, join Guadagno and his band Small Change to deliver the Blood and Whiskey-Stained music of one of the most deviant and provocative artists of our time.
In a career spanning 6 decades, Grammy Award winner Tom Waits recorded over 30 groundbreaking albums. His prolific catalogue, with theatrical tales of bungled romance, late night diners and early morning cold fronts sets the stage for a unique, innovative evening, as The Music of Tom Waits 'cuts through the night like a Cleveland-bound Greyhound' straight to The Heart of Saturday Night.
Related Events