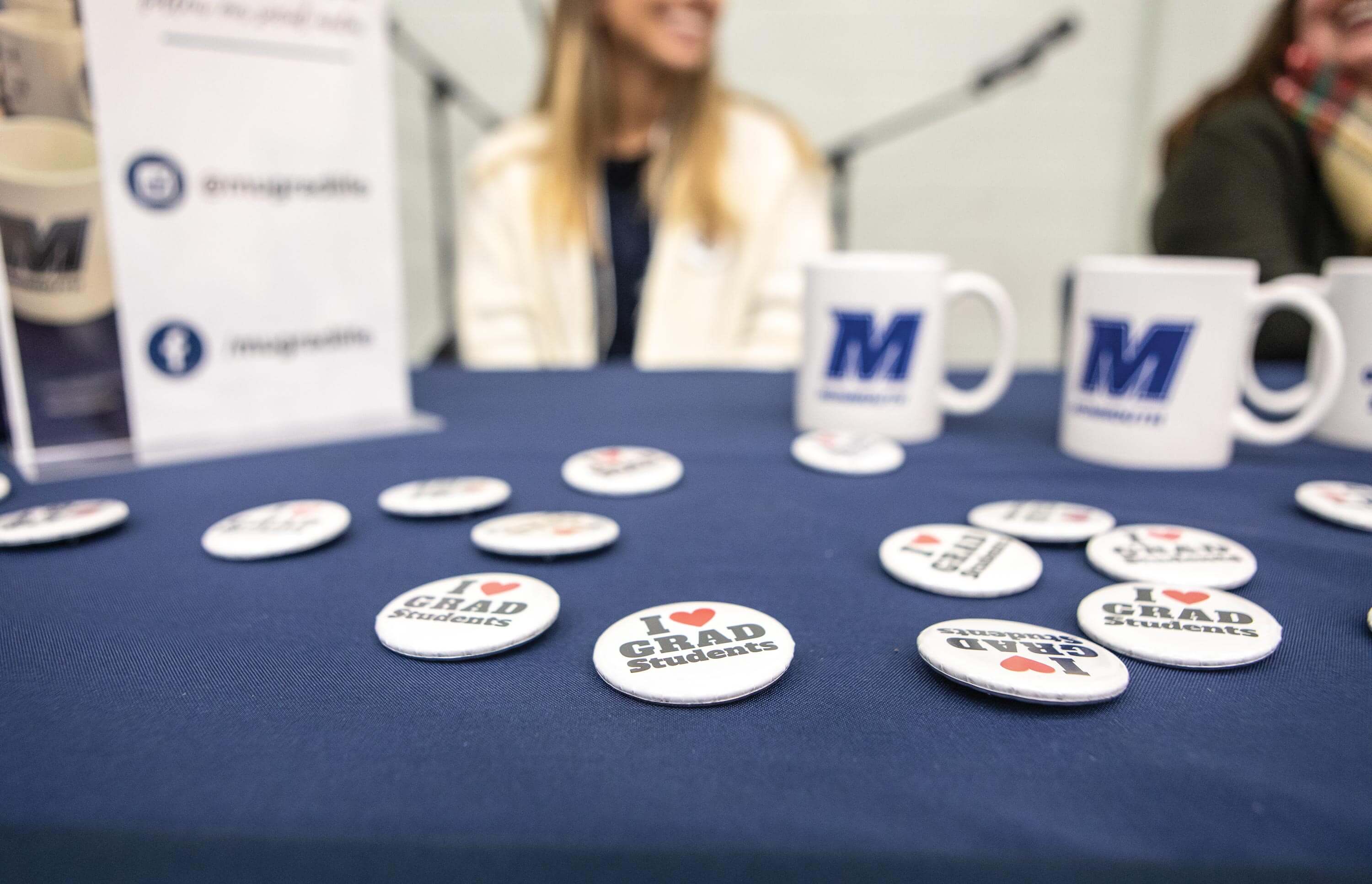 Campus Briefs
The scene at West Long Branch
Hawks Helping Hawks
The Nest, an on-campus food pantry opened last semester by the Student Government Association, supports food-insecure undergraduate and graduate students at the University. Students who do not have any form of meal plan can come to The Nest, which is located in the Student Center, and select non-perishable food items, beverages, and toiletries that have been donated by their fellow Hawks. According to The Washington Post, more than 30 percent of students attending a college or university in the U.S. experience some form of food insecurity.
Crowning Achievement
Nursing students Madalyn Zuber and Natalia Maticke's final day of clinical could not have been more meaningful or memorable: The duo helped deliver a baby in the parking lot of Monmouth Medical Center. Zuber says the experience taught her an important lesson about her future career: "I learned that when I become a nurse, and even now in school, I can't ever expect a day to go a certain way because this field is full of surprises. I think that's one of the best things about nursing."
Springsteen Sighting
When Monmouth University hosted a free screening of the Netflix original special "Springsteen on Broadway" in January, the Boss himself was in the audience. According to the Asbury Park Press, Springsteen slipped into Pollak Theatre just after the screening started, then left through the theater's back door relatively unnoticed. Monmouth is home to The Bruce Springsteen Archives and Center for American Music.
Goal Within Reach
As of Feb. 1, Together We Can: The Campaign for Scholarship had reached 80 percent of its goal with $12.2 million in gifts and pledges committed to date. President Grey Dimenna said reaching and exceeding the campaign's $15 million goal will enhance Monmouth's ability to continue to attract highly qualified students from economically, geographically, and culturally diverse backgrounds. Currently, 30 percent of students qualify for need-based, federally funded financial aid at Monmouth.
Greek Spoken Here
President Grey Dimenna announced a full reinstatement of the University's seven fraternities and eight sororities for the spring 2019 semester. The reinstatement of the University-affiliated Greek organizations follows the development of a comprehensive, accountability-based plan that includes several changes to current policies and practices in order to promote a safe and productive Greek system.
---
Top Photo: There was swag and info aplenty at the New Graduate Student Orientation in January. Monmouth has added two new grad programs: an M.S. in athletic training and M.F.A. in creative writing. Info at monmouth.edu/graduate.