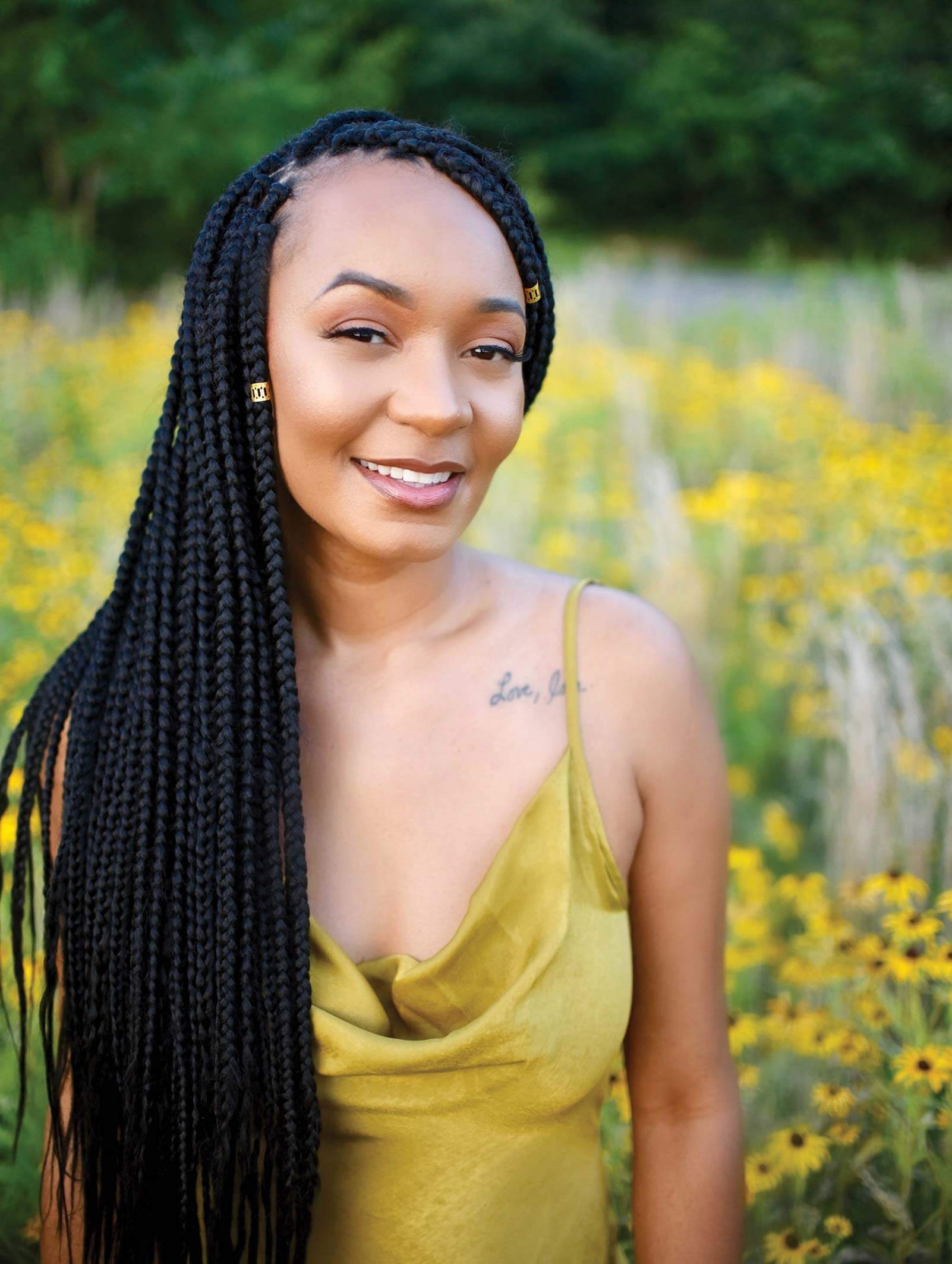 Too good to fail
How the great recession helped launch one alumna's music career.
Since graduating from Monmouth University in 2004, Natalie Imani has established herself as a go-to vocal accompanist for some of the music industry's biggest stars—including John Legend, Jennifer Hudson, and Nicki Minaj—while making a name for herself as a solo singer-songwriter. But had it not been for the collapse of Bear Stearns in 2008, that might not have happened.
Imani had been working at the storied investment banking firm for three years when, to her and many other people's surprise, it went under. She was told she could take a job with JPMorgan Chase, the company that purchased Bear, or receive her severance package and move on. As it happened, she had just auditioned for and was offered a spot singing with Jazmine Sullivan, a Grammy nominated singer and songwriter. "So Bear Stearns went out of business one week, and the next week I was singing background," recalls Imani. She hasn't looked back since.
Imani performed with Sullivan for three years, and says that period helped her take her career to the next level. "A lot of people ask me how they can get into this type of work," says Imani, who went by Natalie Curtis as a student at Monmouth. "One way is auditioning. But also, I think that once you're 'in the network' people know you, so they'll call you to see if you're available for different things. And I feel singing with Jazmine put me in that network, because that was the first time I actually went on tour."
I was 6 when I decided I wanted to be a singer, and now I'm living that life. So sometimes you have to take a risk to really do what you're passionate about.
Since 2011, Imani has toured internationally with John Legend. Among other things, the connection led to her appearance in the film La La Land. "I'm one of the background singers you see when John performs on stage during the movie. I'm the singer in the middle with the short hair. It's a very brief performance, but I'm in there," she says with a laugh. It also landed her on the Grammy winner's 2018 "A Legendary Christmas" special, which aired last December. That wasn't her first TV appearance: In April of last year, fans—and much of the internet—went crazy over her duet with Cardi B on Saturday Night Live.
Imani says she is putting the finishing touches on her latest solo effort, which she hopes to release in July. (For the latest on that, and to watch the video for her last single, "Cranberry Liquor," visit natalieimani.com.) There's also talk of taking "A Legendary Christmas Tour" on the road in Europe this winter.
With some downtime between tours, Imani has been spending time speaking with schoolchildren in and around her hometown of Philadelphia, telling them about life as a musician and the importance of following one's dreams.
"I let them know that achieving their dreams is possible," says Imani. "I was 6 when I decided I wanted to be a singer, and now I'm living that life. So sometimes you have to take a risk to really do what you're passionate about.
"Honestly, if Bear Stearns never went out of business, I'm not sure I would've taken that risk—to leave a 9-to-5 job that was paying me well to just up and go follow my dreams," she adds. "But that pushed me to pursue what I really wanted to do."