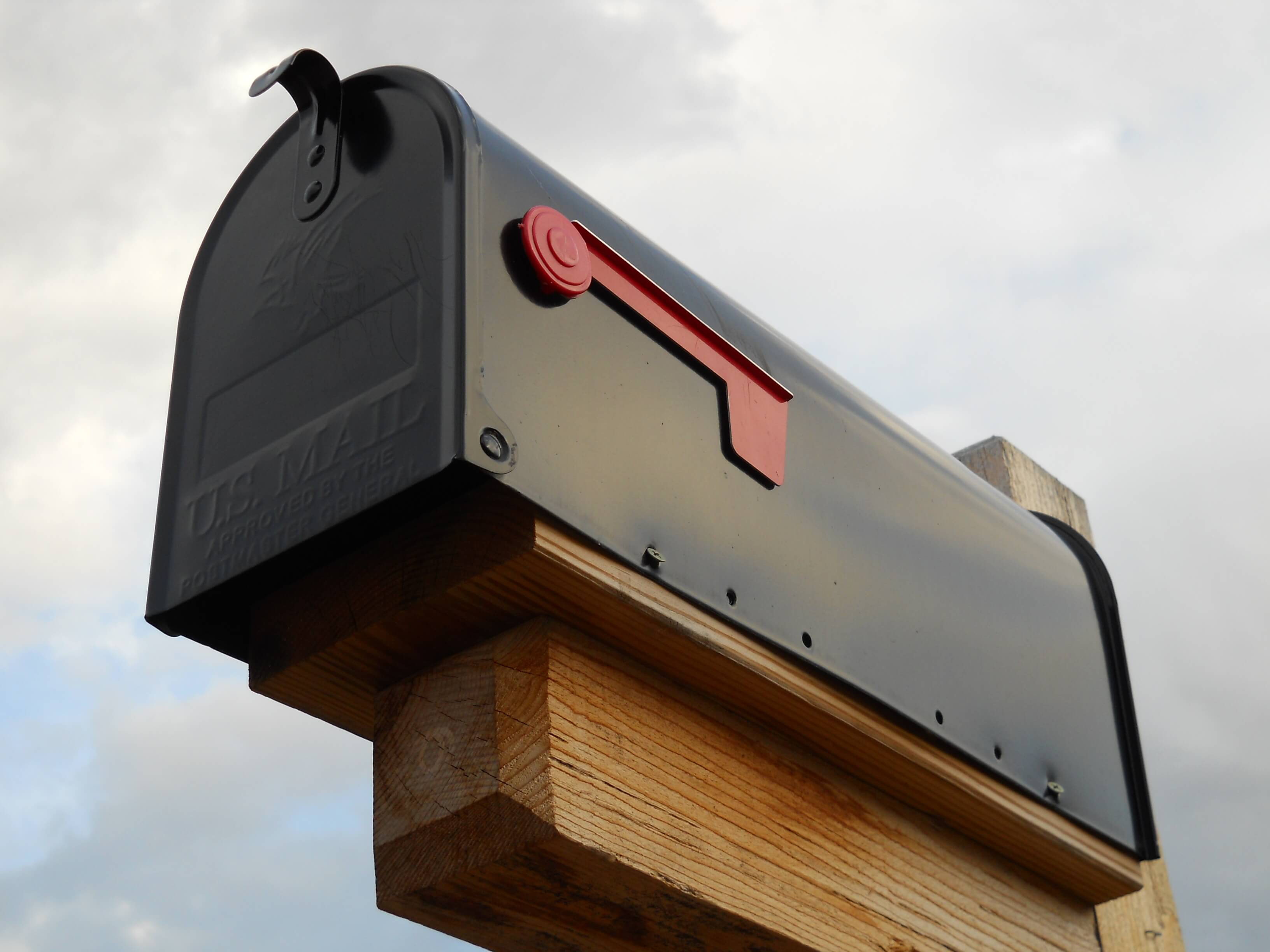 Redesign reactions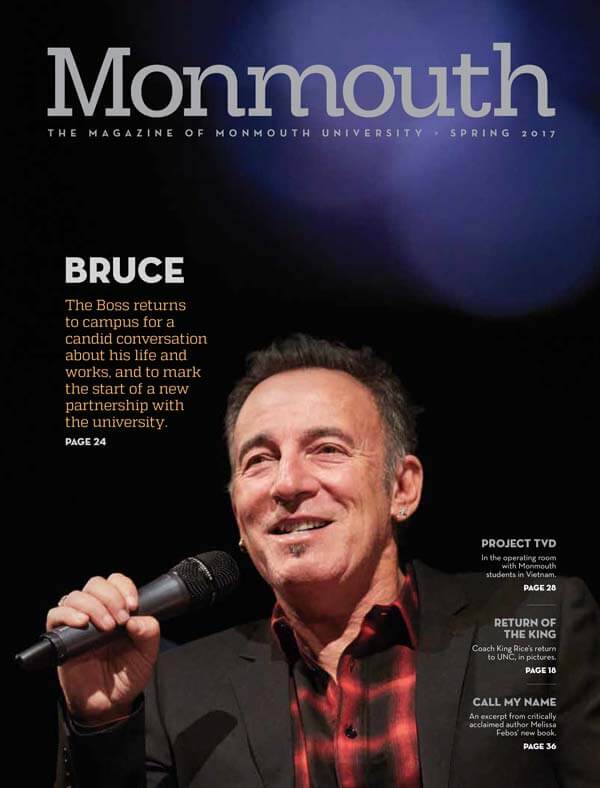 Wow to the wow! The new Monmouth is so crisp, clean, and smart looking. What a great job!
Pat Dodd Ryan '09
The spring issue is a classic and the new gold standard of college mags.
Clancy Boynton '68
What a fantastically supreme, exceptional, amazing makeover. I love it!
Les Gwyn-Williams '73
There are many things to like about the new Monmouth magazine. The editorial content and the heft and feel of the magazine suggest "quality." That said, I think the color palette is a big mistake. There's little to suggest I'm looking at my alma mater's magazine. Red, while attractive in the magazine, isn't part of the Monmouth brand! Beyond that, where are Monmouth's symbols? The blue "M" is nowhere to be found. I don't mind the nameplate, but it's no great shakes either. So, I'd give the magazine a solid "A" for content but a "C" for emotional connection with the 50,000 of us who once walked Monmouth's halls. Others, no doubt, will disagree.
Mitchell Shivers '70
Congratulations on the redesign of Monmouth magazine. The layout looks clean and crisp, and while it appears that some of the content has been truncated a la USA Today, I hope that's only temporary.
In truncating the copy, you seem to have left out one of the most important elements: the subjects' connection to Monmouth University. James Mack is identified as "a biology professor", which suggests he could work anywhere. In fact, he is a long-serving Monmouth University professor. Similarly, the articles on Adriana Zelaya or Morissa Schwartz omit any reference to the degree programs they are pursuing, presumably at Monmouth. At least Adriana is wearing Monmouth gear, a helpful hint.
We take pride in our students, faculty, staff and alumni, and would like to know more about their connection to this institution. I encourage you to re-expand the content of the articles, and allow all of us an extra measure of pride of place.
Chad Dell, Ph.D.
The writer is an associate professor in Monmouth's Department of Communication.
Cupid strikes
While attending Monmouth all those years ago, I had a part time morning job in the school cafeteria. They called me "Doughnut John." On September 22, 1965, I saw an angel walk thru the front door of the cafeteria, and at first sight I was in love and said to myself, "That's the girl I'm going to marry." When she sat at a table near where I was working, I did something I had never dreamed about ever doing. I decided to take a break, got a cup of coffee and a doughnut, and sat at her table offering the coffee & doughnut as my way of saying hello and introducing myself. She said, "Hi my name is Irene." She said it was her first day of school. I know this sounds corny but it is true. I was already smitten, and gave her a card that to this day I don't know where I got it. The card said "I would like a date with you. If you keep this card you owe me a date. If you give it back you owe me a kiss. If you throw it away you owe me both." Irene immediately tried to tear it up and was slightly amused when she realized the card was made of material that could not be torn. We talked a bit, but it was clear to me that she was not really interested—so it was at that point I became a semi-stalker. I was able to obtain Irene's class schedule and managed to meet her at the end of each class and talked her into letting me carry her books to the next class. Eventually it worked and we started dating.
Everything was great until I got that letter in 1967 saying Uncle Sam Wants You. I was drafted into the Army and spent a year in Vietnam. Irene was fantastic during this period. She sent letters and packages and even sent me a mini artificial Christmas tree. When I returned home in 1969, I started classes again and we picked up where we left off. Our relationship became stronger and stronger and little did we realize that when we set our wedding date (June 5, 1971) it would also be graduation day. Yes, I know we both took the "extended" route to graduation, but we made it. We thought we would skip the graduation ceremony but Irene's mom would not hear of it. So it was graduation at 10:30 a.m. and wedding at 6 p.m.. The Asbury Park Press announcement read "from cap and gown to wedding gown". As you can see, we met on Irene's first day of school and got married on her last day of school. How cool is that? We have three children, six grandchildren, have known each other for 52 years, and are about to celebrate our 46th graduation and wedding anniversary. Time sure does fly, but to use an old but very true cliché, "it seems like just yesterday.
Not only must we thank Monmouth for providing us with a great education but also for being the very foundation of our wonderful life together.
John '71 and Irene (Ajello) Van de Zilver '71
We met in the old study Hall first floor of the Great Hall in '65. At that time most all the classes were in the Great Hall, the Gym was the old Carriage House, and a few classes like Chem labs were in some out buildings on the way to the parking lot. A friend of Lynn's got us together. We met and I walked her to her next class and made a date for the weekend. I knew she was the one that day, and we have been together since. We were both very active in the Monmouth College Sports Car Club. 1967 was a big year: we both graduated from Monmouth, got married, I went in the Army and after my training, we went to Germany for two-and-a-half years. That was 50 years ago and this June will be our 50th Anniversary. We now are retired and have been living in Phoenix AZ since 2005. The photo attached is from Spring Weekend 65.
William H. '67 and Lynn C. (Townsend) Wesp '67
We met at one of the tennis courts behind the field house in the mid 1970s. There were a sea of courts behind the old field house before the football revamping of the area. Tennis, at the time, was extremely popular in the country and with Monmouth students in particular. The campus played a large part in our lives in the late 70s and we were married June 2, 1979, in the small chapel in Wilson Hall. Paul Stookey wedding song music played very softly in the background; the chapel at the time cast a curious, haunting spell and an implied air to whisper and conduct everything in hushed tones —likely the quietest New Jersey wedding ever. A very small ceremony (a dozen or so in attendance) but grand in results. We are celebrating our 38thanniversary this June. Thank you Wilson Hall and chapel.
Erik '77 and Sharon (Tosel) Liljestrand '74
An undeserved award
I was disturbed and disgusted to read that Monmouth University bestowed an environmental honor to Christine Todd Whitman. As head of the EPA on 9/11, Whitman gave knowingly false information to the people working on the World Trade Center site and repeatedly assured the public that the air was safe to breathe—knowing all the while that it was not. In my opinion, Whitman has the blood of the first-responders who have died or are dying from cancer and lung diseases on her hands. She ruined her environmental reputation and lost her credibility as a "leading voice for the environment."
Daryl Becker '72
Editor's note: In a September 2016 interview with The Guardian, Whitman denied intentionally misleading the public about the air quality at Ground Zero while apologizing to those who were affected by breathing it.