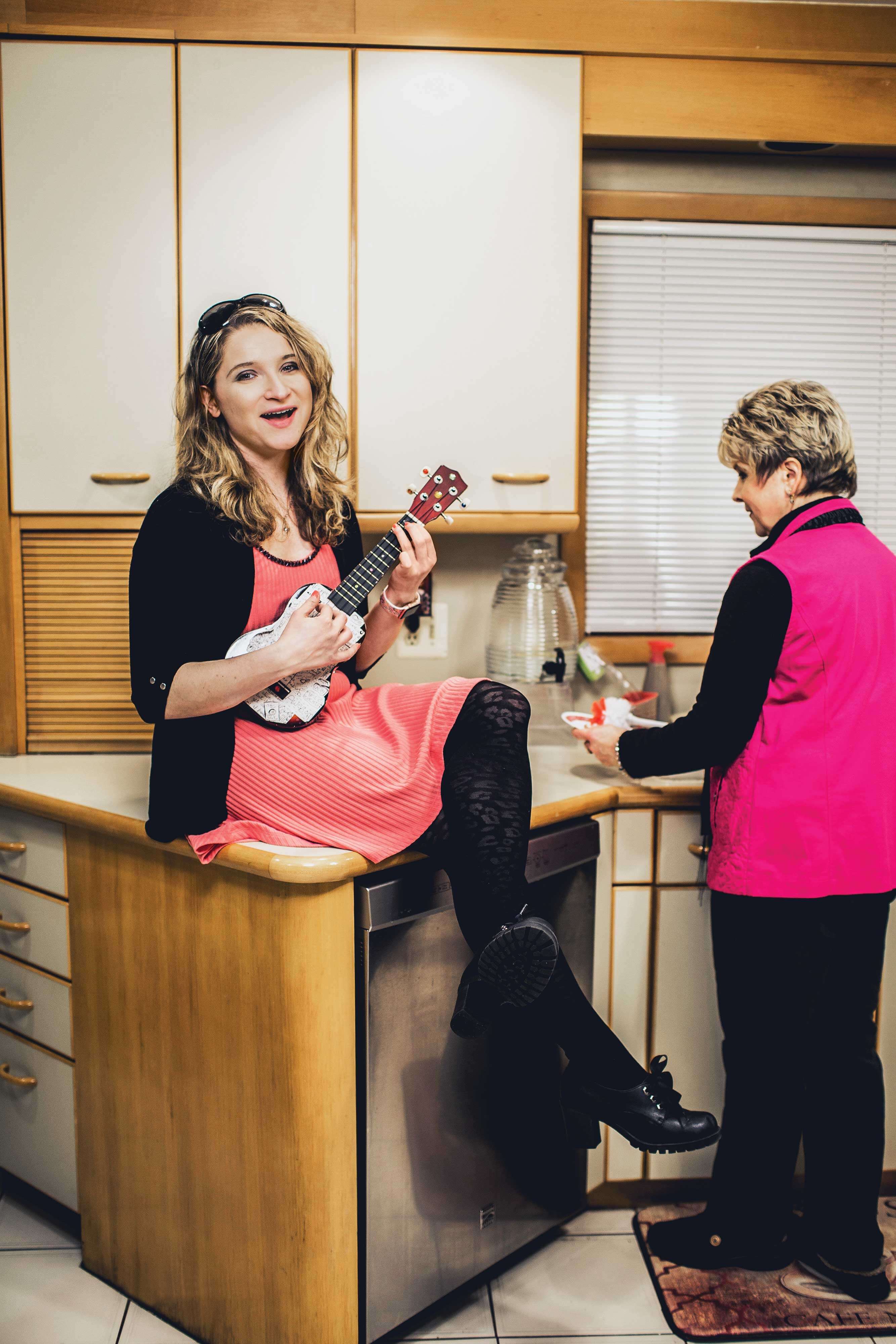 The voice of her generation
Morissa Schwartz harnesses the power of words to challenge and inspire her peers.
Words have always been important to Morissa Schwartz. At 10, she had her first story published in a local paper. A year later, a national magazine printed one of her articles. At 17, she published her first book, and by 22, she had started her own publishing company.
Today, the 23-year-old is a best-selling author, digital entrepreneur, motivational speaker, performer, and Guinness World Record holder among other things. ("I get bored easily," she says with a laugh.) But there is a focus to her myriad pursuits, and a desire to use her skills and talents to help fellow post-millennials—people born between the mid '90s and mid '00s—follow their dreams and find success. It's part of the reason one publication nicknamed her the "Voice of Generation Z."
Take her company, GenZ Publishing, for example. Schwartz founded it in 2015 specifically to help new and young writers, a group she says gets overlooked by bigger publishing companies.
Since its launch, GenZ has published more than 40 books internationally on topics ranging from love and mortality to bullying and mental illness. Five of the company's titles have made Amazon's bestseller list.
But GenZ is more than just a publishing company, says Shwartz. She created it as a resource for novice and aspiring writers, with whom she shares advice through videos, blog posts, and podcasts. She also wrote an e-Book, Writing for the New Generation, which she offers free of charge through her company's website.
I think this generation is incredible in the way that its members are accepting and embracing of people's talents and differences.
Schwartz's pursuits are to a large extent directed by—what else?—words. While recovering from a serious illness as a child, she wrote a list of goals for herself. "It included 12-year-old things, like I wanted to be on television [and] I wanted to learn how to play the ukulele," she says. But she found the exercise rewarding and kept at it, and she extols its virtues in one of the motivational talks she gives high school- and college-age audiences throughout the tristate area.
Today, her goals include graduating with her master's degree (that's scheduled to happen this May) and giving a TED Talk. There are still some whimsical items on her list as well: She wants to recapture her Guinness World Record title for creating the longest chain of handmade bracelets, and is at work on 2,500 of them.
"I've accomplished about 75 percent of the things on the list," says Schwartz. "I'm still totally adding to it."