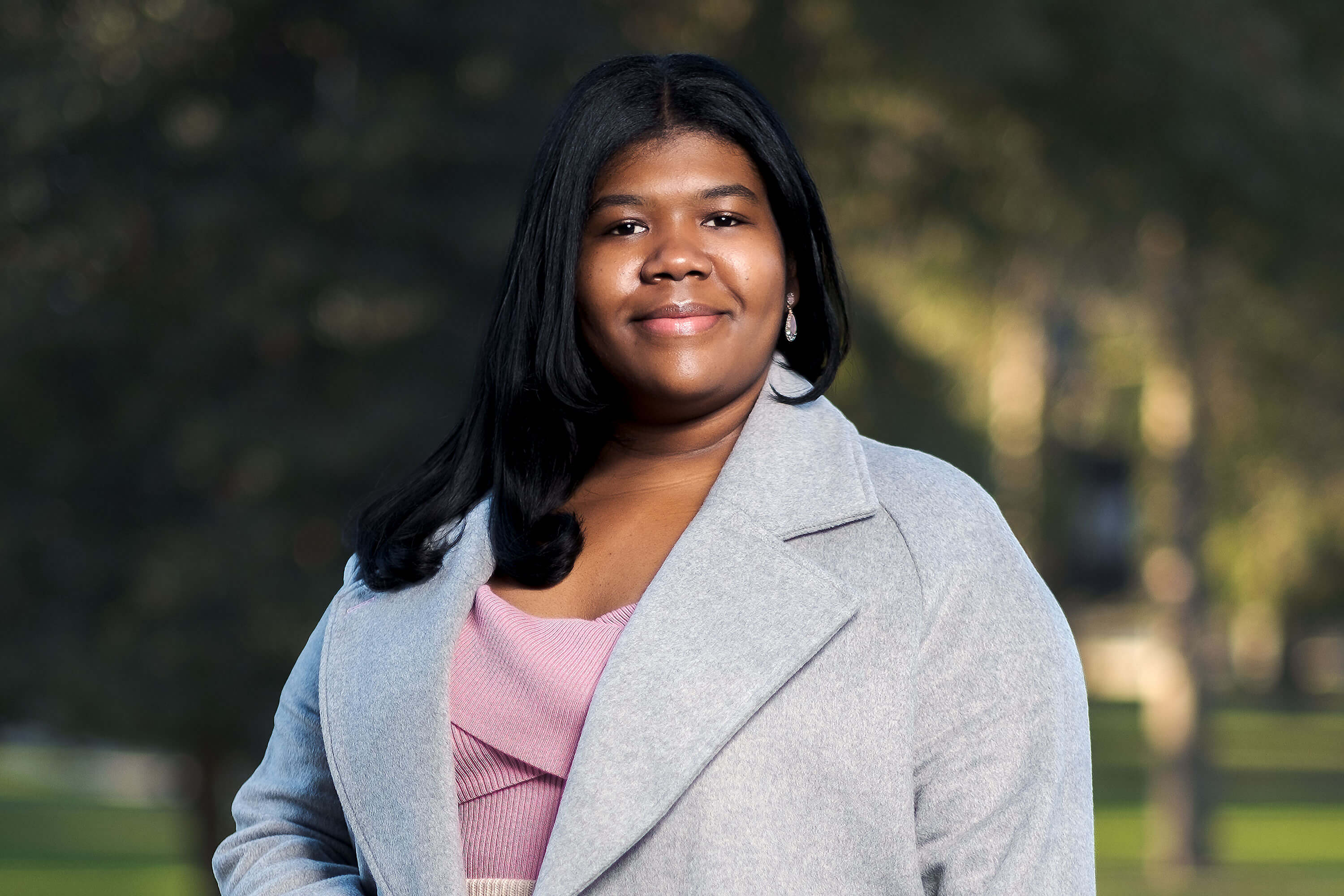 Interning (Virtually) Abroad
Gilman Scholar Mona Ray Cobb didn't earn any frequent flyer miles but still learned plenty interning with one of Spain's top football clubs.
With borders around the world still closed to combat the COVID-19 pandemic, Mona Ray Cobb, a senior political science and legal studies student, had to get creative if she wanted to pursue a global education.
A recipient of the U.S. Department of State's Benjamin A. Gilman International Scholarship, a grant that enables "students of limited financial means to study or intern abroad," Cobb was supposed to study in France before the program suspended international travel due to COVID-19.
Instead, she coordinated with International Studies Abroad and her Monmouth advisors to find a solution that would satisfy graduation requirements while fulfilling the goal of an international experience: a virtual internship.
And not just any virtual internship—Cobb is working with Villarreal CF, one of Spain's top football clubs, right from her residence hall.
"Originally, I was unsure about working with Villarreal since I'm not much of a sports person," says Cobb, "but my advisors really showed me how learning about the organization's community involvement and nonprofit efforts would fit my career goals."
With a graduate program in public policy and administration hopefully on the horizon, Cobb is committed to ultimately pursuing work in nonprofits and securing educational opportunities for others. Having benefited from supportive programming such as Monmouth's Educational Opportunity Fund (EOF) and other scholarships and counseling services, she has seen firsthand how they can impact lives.
"Before I started college, EOF gave me the tools and resources I needed to prepare for that transition. They helped me financially and gave me a network of people I could reach out to before I even came to campus," Cobb says. "Even when things were hard, such as not being able to study abroad during the pandemic, I had a counselor that would say, 'Here's another way.'"
After she finishes her internship this semester, Cobb will complete a service project aimed at raising awareness of the Gilman Scholarship and educating her fellow EOF students on ways to secure the financial means that would allow them to study abroad. "These programs have helped me so much, so I'm glad to give back and share that knowledge with others," she says.
While her experience with the Gilman Scholarship didn't lead to moving to a new city, Cobb has gained valuable insight from navigating today's complicated global landscape and stepping outside of her comfort zone by working in a new field.
"I thought my internship had to be perfect," she says, "but now I know that everything is a learning process. It's OK to step back, ask questions, communicate, and try new things."