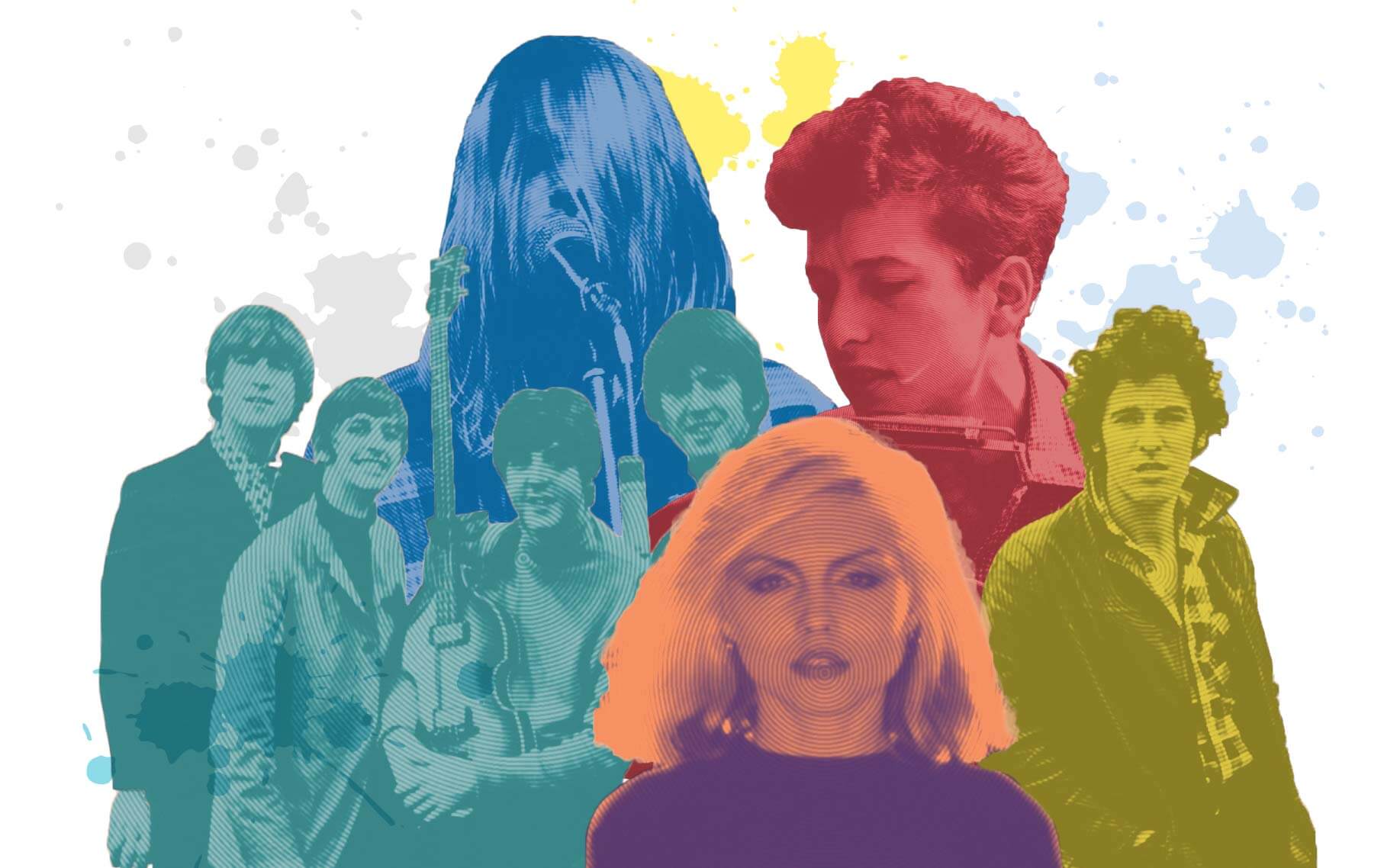 You spin me right round
At Tuesday Night Record Club, music lovers explore some of the most beloved albums of all time.
When John Lennon heard Bob Dylan's "4th Time Around," he was reportedly infuriated.
The song, off Dylan's 1966's Blonde on Blonde, sounds similar to the Beatle's 1965 tune, "Norwegian Wood," which itself is reminiscent of earlier Dylan songs. Some say Dylan wrote "4th Time Around" in response to the Beatles' perceived appropriation of his musical styling, but whether or not that response was
good natured has been debated for years.
"It was very intentional what Bob was up to," says Ken Womack, dean of the Wayne D. McMurray School of Humanities and Social Sciences and an authority on the Beatles. "He was tweaking John Lennon." The Beatle was so upset he never got over it, says Womack.
The furor induced by the song was one topic of discussion during the October installment of Tuesday Night Record Club, a recurring series that debuted on campus last fall. Described as a book club for records, the event brings music lovers together to discuss and explore an album's cultural, political, artistic, and historical impact. Each 90-minute session features an expert panel and special guest moderator, and attendees are encouraged to participate.
Nirvana's Nevermind and Blondie's Parallel Lines have already received the Record Club treatment, and still to come this semester are the Beatles' Sgt. Pepper's Lonely Hearts Club Band (March 21) and Bruce Springsteen's Nebraska (April 25). But Womack says October's Blonde on Blonde session led to one of his favorite moments of the series so far, when a Dylan fan in the crowd admitted he didn't know the history connected to the song.
"We have great moments like that where we're able to give people another way of thinking about something that they know very well," says Womack. "Too often, a cultural experience or anything that we do is very passive—you go to a movie and you sit there while the movie washes over you. I think one of our missions should be to help people think more deeply about popular artifacts that are so widely consumed."