Welcoming the Newest Alumni Association Board Members
Two incumbents are joined by five new board members.
The results are in from this spring's Alumni Association Board of Directors voting, and five new faces will be joining the board while two incumbents will be returning to serve beginning on July 1, 2021.
New members Cynthia Daly '00, Brian Higgins '94, Jihad Johnson '18, Brandon Karkovice '12, and Samantha Stillo '11 and incumbent members Alissa Catalano '13 and Joseph Snable '95 were elected to serve three-year terms.
Members of the Alumni Association Board of Directors serve as ambassadors for the 54,000-plus alumni family. Elected by their peers each spring, this diverse group works closely with Monmouth leadership to engage all alumni through events, volunteer activities, and fundraising efforts. More information can be found here.
Read on to learn more about each of the members below.
Alissa (Catalano) Sinagra '13 (incumbent)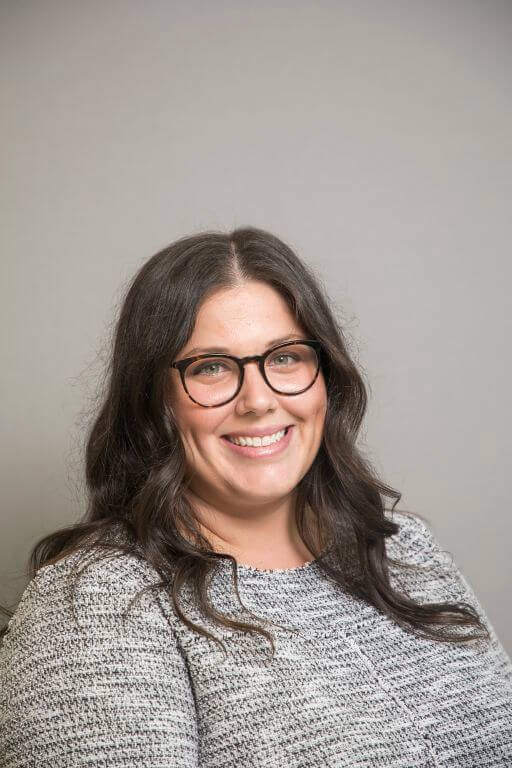 Business: Associate Director, Events Membership at the New York Landmarks Conservancy; Founder and Chief Creative Officer at Champaperie, LLC.
Degree: B.S. Business Administration.
Activities as a student: Sinagra was a new student orientation leader, a resident assistant, a peer learning assistant, and an alternative break trip participant. In addition, she was lead student ambassador, co-chair of Relay for Life's Colleges Against Cancer, and was vice president of programming and special events for the Residence Hall Association.
Cynthia (Morgenstern) Daly '00M
Business: Head of Asset Management and Underwriting at Four Springs Capital Trust.
Degree: Master's in Business Administration.
Activities as a student: While pursuing her MBA part time, Daly was actively engaged in many events and activities within the Leon Hess Business School, including the Delta Mu Delta Honor Society. Additionally, she was involved with the Kislak Real Estate Institute while she earned her real estate certificate.
Brian Higgins '94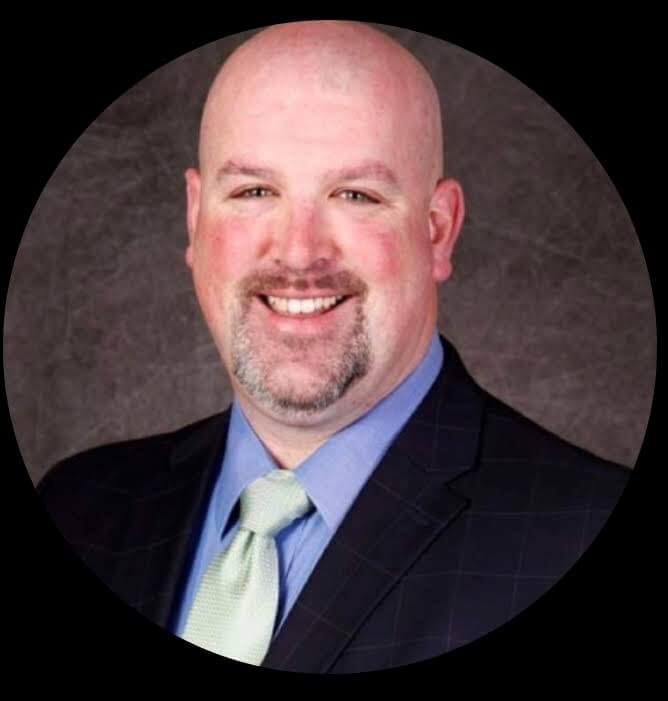 Business: Field Sales Director at Onco360 Oncology Pharmacy.
Degree: B.A. in Communication.
Activities as a student: Higgins was involved in the men's basketball and football programs, the Student Government Association, L.E.A.P. (Leaders Engaged in Active Participation), WMCX, and theatre.


Jihad Johnson '18, '20M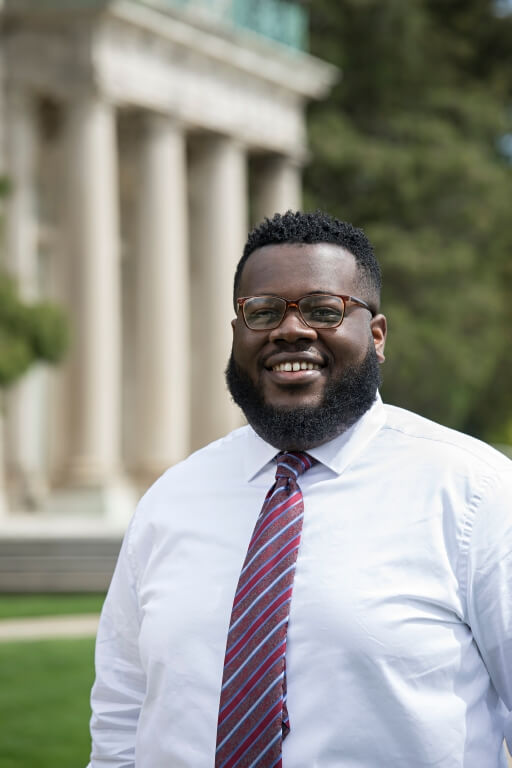 Business: Undergraduate Admission Counselor at Monmouth University.
Degree: B.A. in Communication; M.S.Ed in School Counseling.
Activities as a student: As a student, Johnson was an EOF scholar, a senior class representative, a member of the School of Education Dean Advisory Council, and a member of the Chi Alpha Epsilon Honor Society. He took part in the global experience program, was a new student orientation leader, and was a member of the student government association, the Black Student Union, and club basketball.
Brandon Karkovice '12
Business: Experience Strategy and Transformation Lead at Humana.
Degree: B.A. in Political Science.
Activities as a student: Karkovice was an active member of the Debate Hawks and was co-captain his senior year. He was proud to be a part of the inaugural year partnership between Monmouth and Asbury Park High School, where political science professor Joseph Patten worked to foster the Asbury Park High School Debate team and develop a community network between schools. Karkovice was also a member of the Model UN team traveling and competing in the New York City competition in 2011, the Study Abroad Club, as well as Monmouth's chapter of Circle K International.
Joseph Snable '95 (incumbent)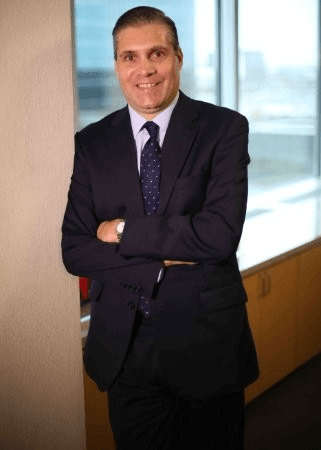 Business: Risk Management and Employees Benefits Vice President at USI Insurance Services.
Degree: B.A. in History.
Activities as a student: Since he graduated in 1995, Snable has served in numerous voluntary positions within the alumni department including volunteering for homecoming, Wine vs. Stein, and he was a part of the homecoming committee, social committee, fundraising committee, and nominations committee. Snable says he will continue to pursue other areas within the University where he believes he can benefit the alumni and the University as a whole.
Samantha Stillo '11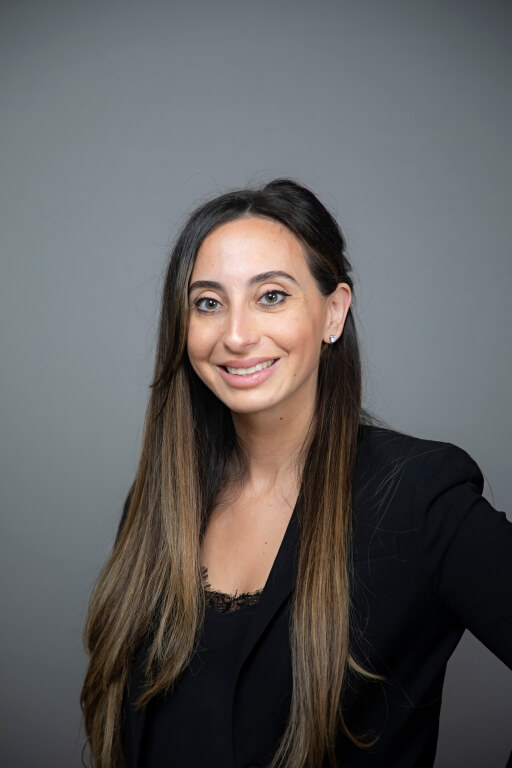 Business: Attorney at Wilentz, Goldman & Spitzer, P.A.
Degree: B.A. in Political Science.
Activities as a student: Stillo was significantly involved in the Monmouth community. She became a member of Phi Sigma Sigma during her freshman year and not only assisted in planning and organizing several events, but she also held several leadership positions, including philanthropy chair, in which she organized events to raise money for the National Kidney Foundation and was a membership recruitment chair, in which she lead and organized recruitment events for Phi Sigma Sigma. Additionally, as a result of her academic achievements, she was inducted into several honor societies, including Gamma Sigma Alpha, Pi Sigma Alpha, and Phi Eta Sigma.