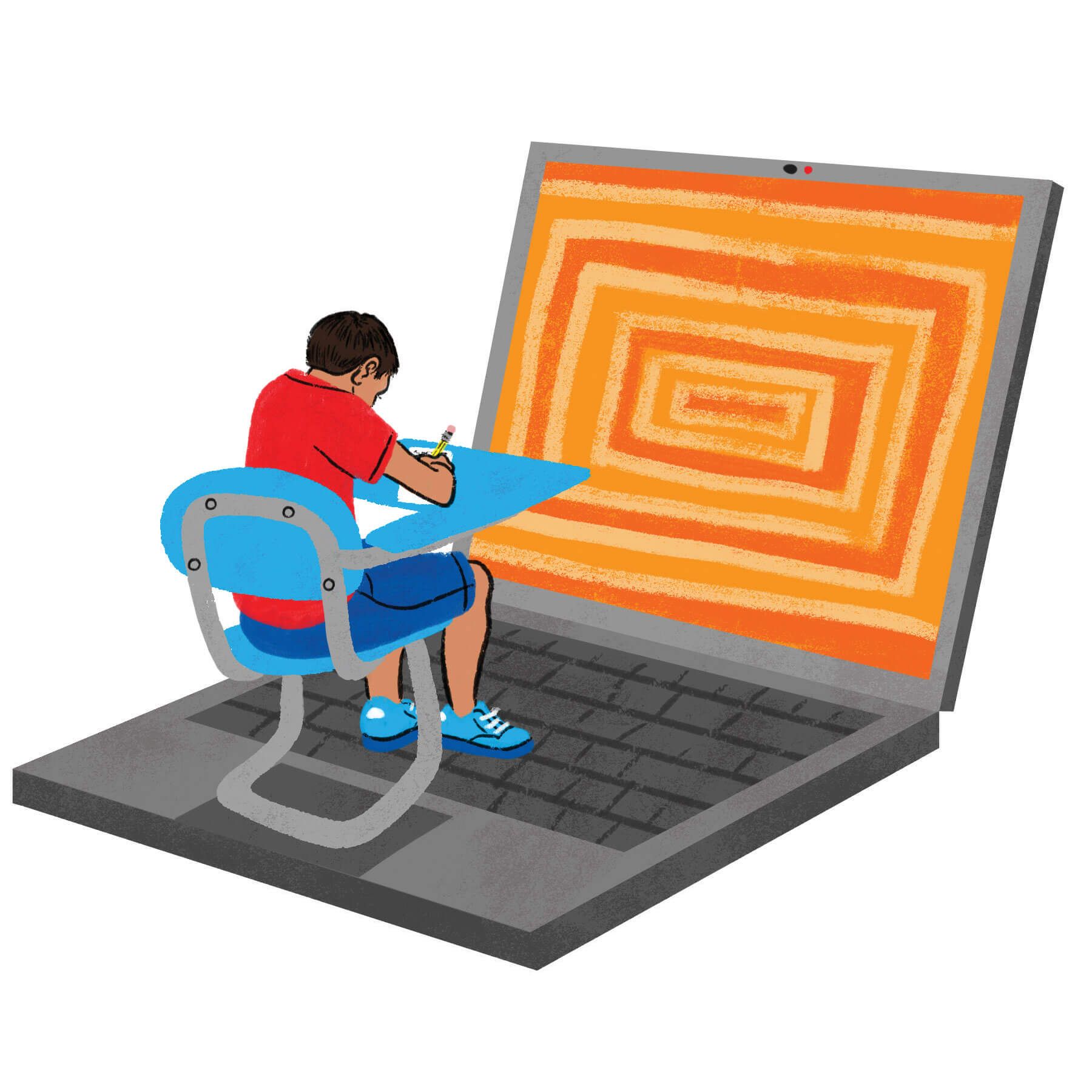 Virtual Instruction Is Not Going Away
By John Henning, dean of the School of Education
A common refrain in education has been that the pandemic made everyone a first-year teacher. The overnight switch to virtual instruction forced educators to completely reconceptualize their work to accomplish virtually what previously was done in person. What we've learned over the last year or so is that many of the technological tools that teachers had to quickly get up to speed on in order to facilitate remote instruction can—and I think should—continue to be used when all instruction goes back to in-person.
Even before COVID-19, some school districts were already experimenting with how to use technology to better engage students in the classroom. But the pandemic really thrust our thinking ahead on that front, and it revealed the potential that these virtual platforms have for increasing student engagement with the content and giving students more autonomy over their learning. At the same time, teachers have become increasingly more comfortable and adept at using these various technologies in their instruction.
In some regards, the pandemic provided an opportunity for the School of Education to aim our change initiatives at technology. We're incorporating what we've learned about virtual teaching into our Methods courses so that our teacher candidates will be better prepared for classrooms in which technology will play an ever-increasing role in student learning. We're piloting a simulated instruction program that provides our teacher candidates a "safe space" in which to learn to teach.
And we created a School Change Academy through which our faculty and doctoral students are helping principals and aspiring principals from across the region lead innovations in their own schools and districts.
There have been other changes brought on by COVID-19 that will affect P–12 education in the future. The pandemic heightened our awareness of the importance of social and emotional learning. A teacher's presence— their physical proximity to the student, their body language—matters so much to learning, and we're seeing the results that our current disconnectedness can have on some students. The pandemic also revealed to a greater extent the inequities that so many students face. We saw that early on with some students not having computers and internet access, and then later as teachers got to look into their students' home lives like never before. That greater understanding will remain with teachers when everyone returns to the classroom, and it will help better inform their planning and teaching.