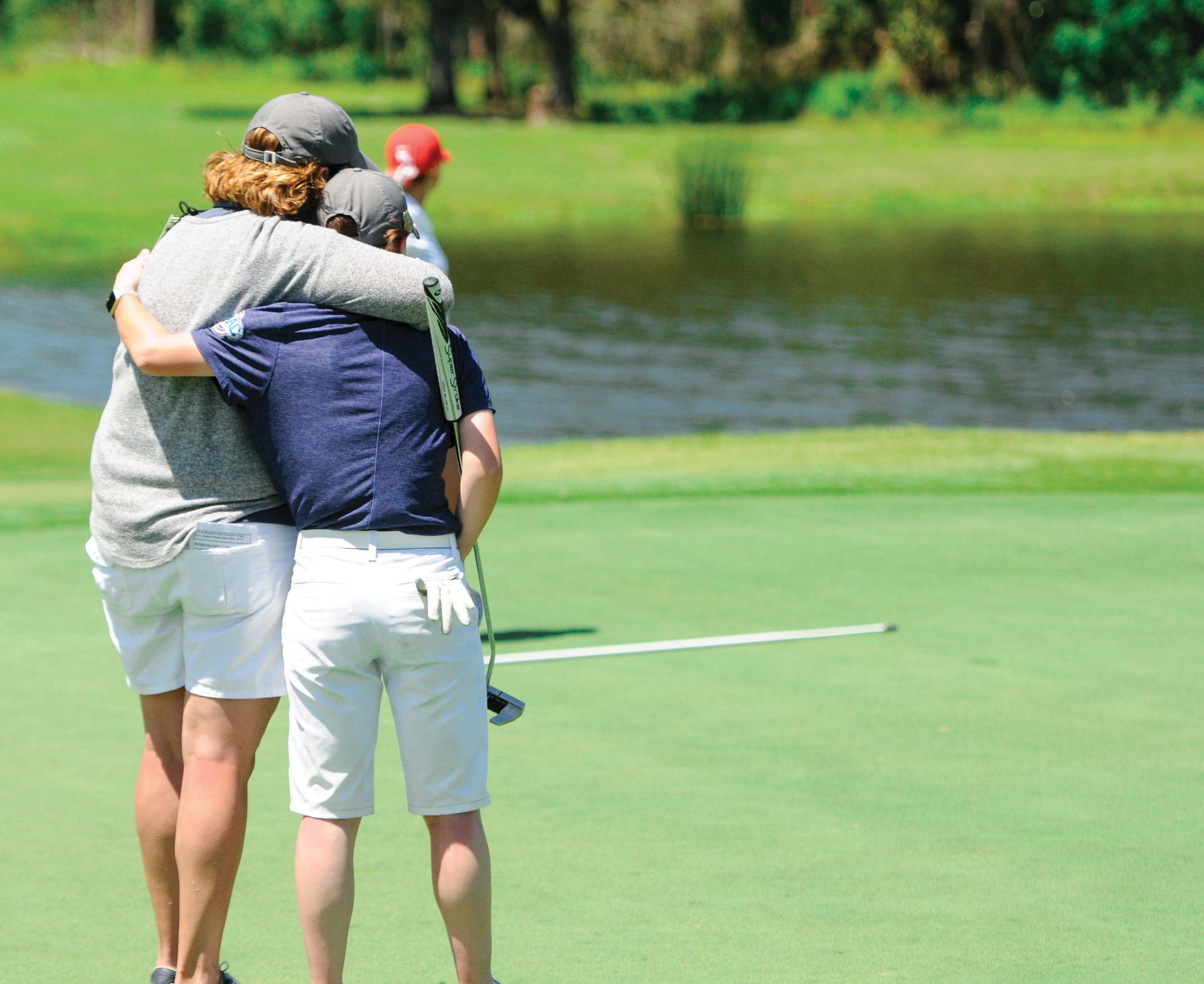 The Walk-On
Winning isn't always about being atop the leaderboard.
I golfed a little in high school with my grandfather, but I had never played competitively. Then one day last summer, Pat Jordan, who started the women's golf program at Monmouth, saw me hitting at the driving range. She suggested I try out for the team here and helped me contact Coach Michelle Melia. I came in for an interview, and five days later I was playing in my first tournament. My grandfather was so excited he bought me a new set of clubs.
I shot a 109 and a 111 that first outing, and didn't break 100 during the fall. But I kept at it. We practiced twice a day in season, and over winter break I worked with Coach twice a week indoors. She told me she wanted to give me the Freddy Couples swing—the smoothest in golf. That's the goal, she'd say. (We're still working on it.)
I shot a 90 in my first tournament this spring, and stayed in the 90s for a while. By then, my goal had become to break 90 before the season ended. Just before our last outing, the MAAC Championship, Coach kept telling me that she knew I was going to do it, that this was my time.
As I approached the last green on the last day of the tournament, I knew that if I parred the hole I would shoot an 86. I ended up double-putting and bogeying, but it was OK. I finished with an 87.
Coach Melia met me on the green, put her arm around me, and told me how proud she was. I was so happy I couldn't stop smiling. (My teammate, Katie Baron, told me I'd be smiling forever.) I had set a goal for myself, and with Coach's help and a lot of hard work, I had accomplished it.
Pictured Above: Golf Coach Michelle Melia (left) and Mackenzie Matarese embrace after Matarese shot a career low on her last round of the season. Photo courtesy of the athletics department.