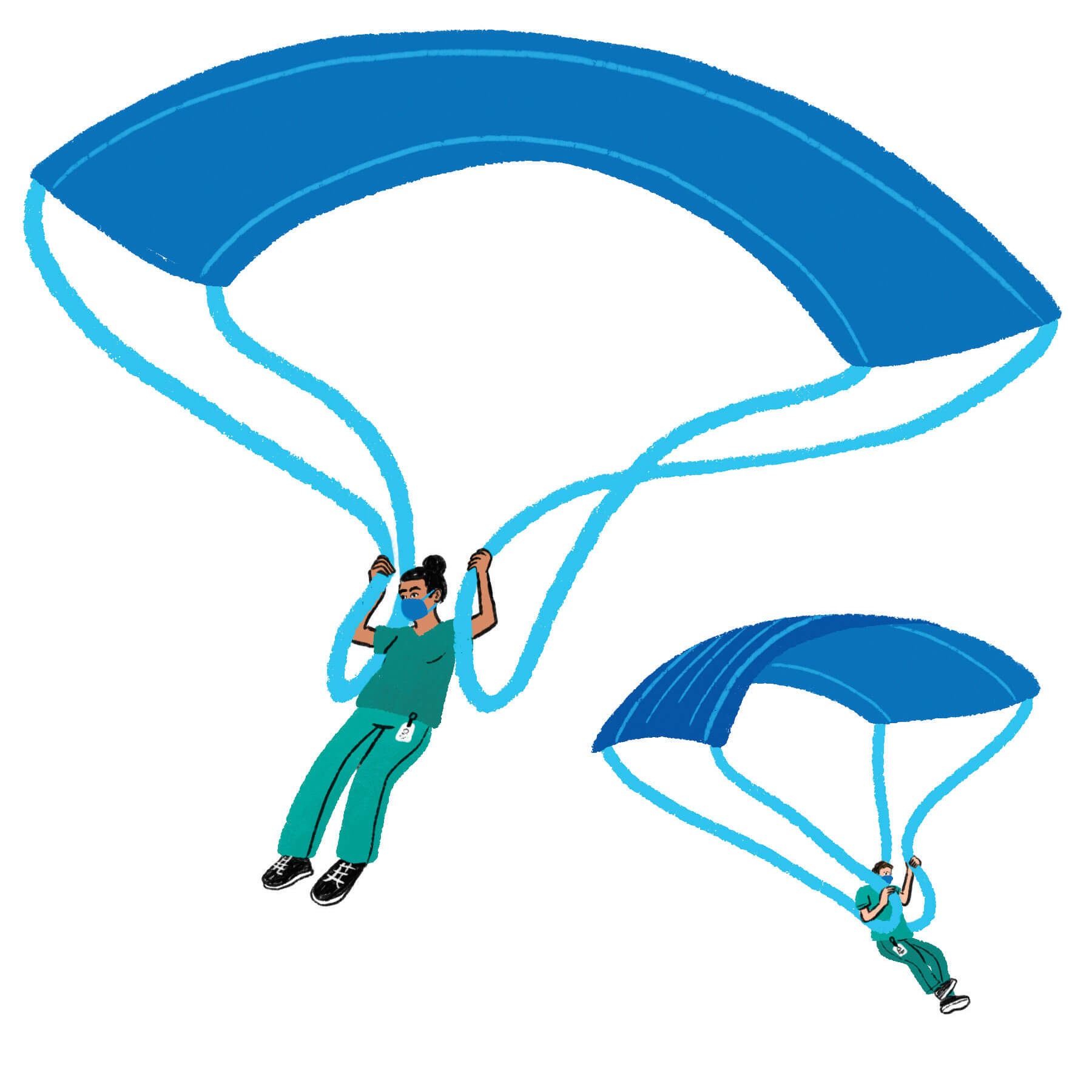 The Rising Role of Nurses and Telehealth
By Ann Marie Mauro, dean of the Marjorie K. Unterberg School of Nursing and Health Studies.
Nurses in many states, including New Jersey, do not have the benefit of practicing to the full scope of their education and their potential practice. Many of these regulations were lifted during the pandemic because of need, and there has been a push to keep them off, because evidence shows that health care delivered by advanced practice nurses is more economical, with higher quality outcomes and higher satisfaction.
There needs to be more understanding of this at the government level. I've lobbied for nursing and health care on Capitol Hill a number of times, working to educate legislators and lawmakers about what it is that nurses do and the value of their work.
The rise of telehealth has also changed care, just as the technology has changed the delivery of academic courses and many other parts of our lives. I don't think it will completely replace in-person care, but it can certainly be an excellent substitute. The challenge is that there are people who don't have access to it. People from disadvantaged or underrepresented and minority groups may not have the economic resources for internet service. Elderly people, too, may be more challenged with that type of delivery or not trust it.
So telehealth has a real value. We just need to make sure that it's not another way for health disparities to proliferate because of a lack of access.