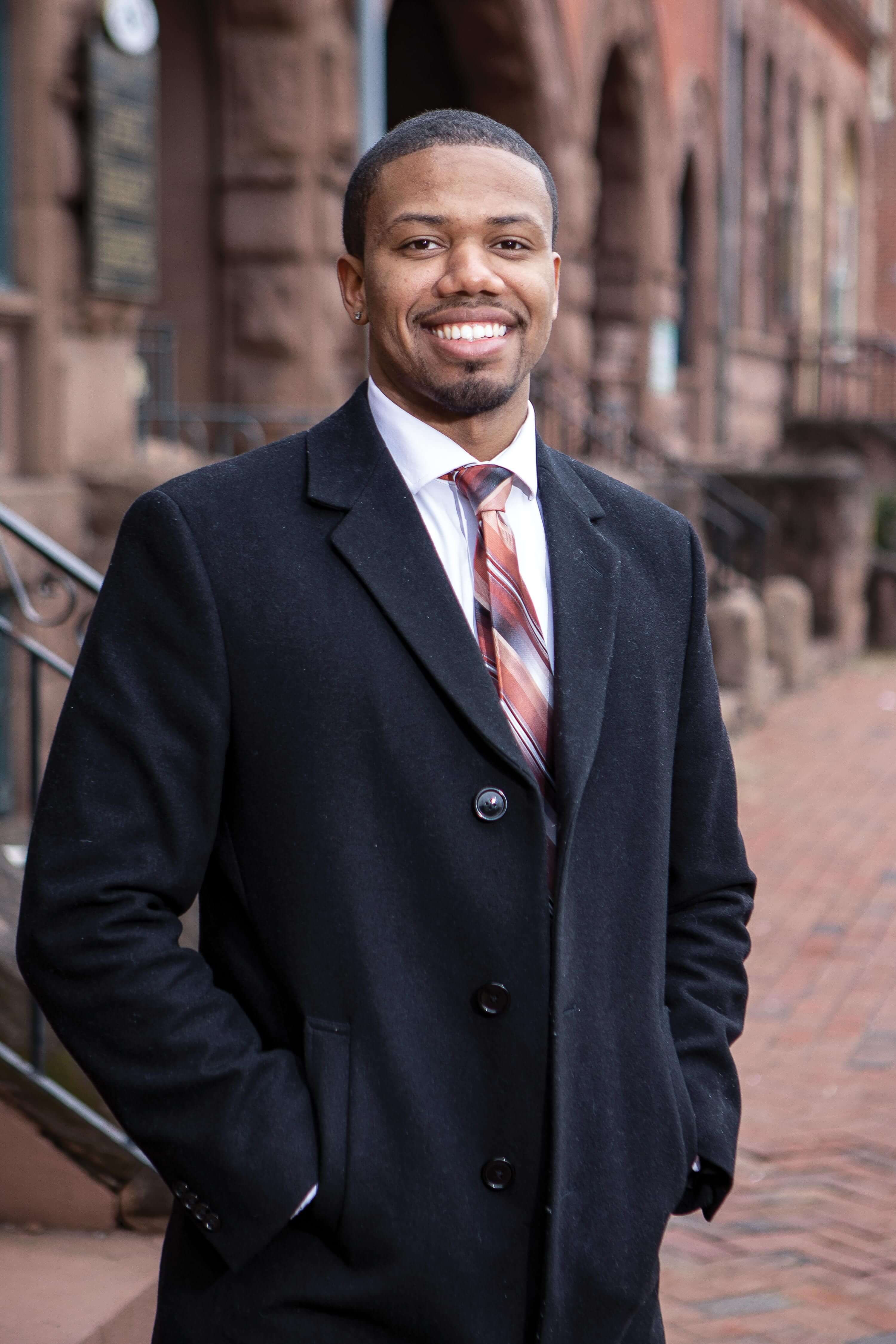 The Insider
Kayvon Paul is still months away from graduating, but that hasn't stopped him from being a force in the political world.
Browsing Kayvon Paul's LinkedIn profile, it's easy to forget you're looking at an undergraduate's resume. There's a significant amount of scrolling required as you cruise through his list of work experiences: field organizer for political races, community outreach for an LGBT organization, associate at a Trenton lobbying firm.
At just 22 years old—and still several months away from graduating with his bachelor's in political science—Paul has leapt fully into the work world while still balancing classes and college life. At one point, he was juggling 50- to 60-hour weeks working on a state senate race while keeping up with his coursework and serving as president of his fraternity.
"If you want something in life, you make time for it," says Paul. "You stay up a little later, wake up a little earlier. I have a lot of friends that are dead, that are in jail. I just use that as motivation every day."
Born and raised in Long Branch and Asbury Park, Paul says violence and gangs were all around him. The oldest of eight children, he worked at Rite Aid to help pay the bills and tried to stay out of trouble. He hadn't thought much about college until his high school history teacher—who also teaches at Monmouth—encouraged him to consider it.
"He has a very good mind that grasps things in a commonsense way," says Noah Lipman, who taught Paul both in high school and at Monmouth. "He can resolve daily problems in a much quicker, analytical way than most people have the ability to."
Paul initially enrolled as a social work student at Monmouth, but soon politics beckoned. "When people ask me why I like political science, I usually say that politics affects everything you do, every day. How could you not be involved?" says Paul.
He took his political education outside the classroom in 2016 as an intern with New Jersey Congressman Frank Pallone Jr.'s campaign for re-election. A few months later, he worked on a local board of education campaign, and then joined the state Senate campaign of Vin Gopal as a paid field organizer.
Outside of the obvious resume building, "all this is fun for me," says Paul. "I like the vibes that I get from being around a bunch of political people, Republican or Democrat. I like listening to other people's views."
Paul spent all of 2018 working as the community outreach coordinator for Garden State Equality—a statewide organization that advocates for LGBT rights. This past January, he started full time with a Trenton-based lobbying firm, MBI-GluckShaw, where he hopes to continue working after graduation.
As he looks toward graduation in May, Paul has also been reflecting on his time at Monmouth. He credits the University's Educational Opportunity Fund Program, Sigma Tau Gamma fraternity, and the political science department—where "each and every one of the professors really cares about the students and wants to see them grow," he says—with propelling him through these busy and often challenging college years.
"If you were to take one of those three things away," says Paul, "then I probably wouldn't be where I am right now."