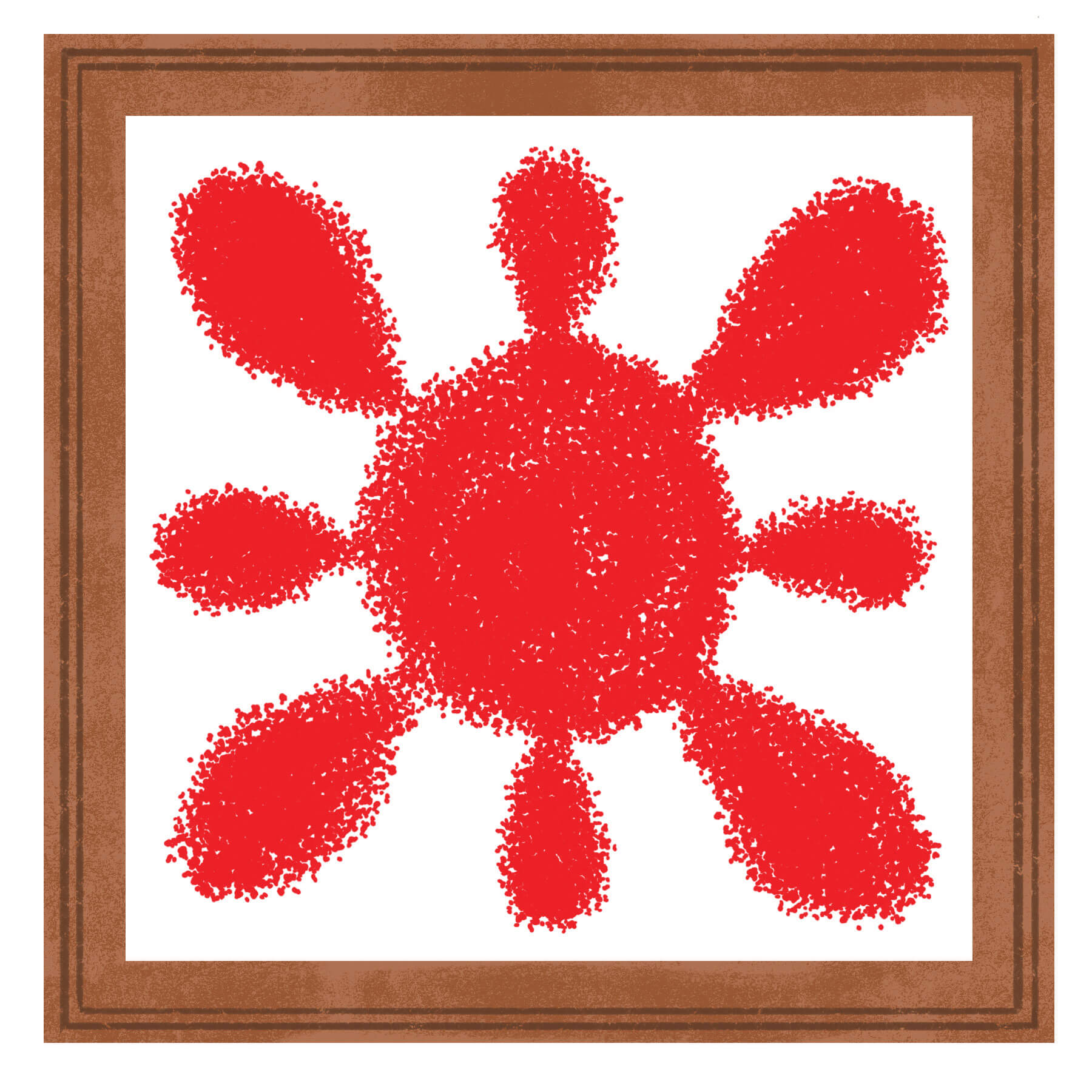 The Art of the Pandemic
By Corey Dzenko, art historian and associate professor of art and design.
Right now, I think it's too early to know the impact of COVID-19 on art and visual culture. But what keeps coming to mind is the AIDS epidemic and the direct parallels that artists are already making to COVID-19. Last semester, one of my students, David Rogers '20, delivered a thoughtful presentation about graphic design used for social change. He looked at advocacy designs through the AIDS epidemic, but then he brought in COVID-19—because in both instances in the United States, we had a federal government that was ignoring or downplaying the impact of these health crises on the national populace.
The first major exhibition to look at AIDS in the United States wasn't until 2015, and New York Times art critic Holland Cotter asked, "What took so long?" Why did it take us so long to address this disease that impacted such a large part of the population?
There's a way that art records what's happening. There's a way that artists work through what they're experiencing. There's a way that artists look at their past work as resonating again now, which I've seen. And there's a way that they create this psychological working through. That's why I say it's so early—we don't know the trauma that people are going to come out of this with as a whole.
We can't disconnect the trauma of COVID-19 from the social justice movements like Black Lives Matter that are going on, especially as we see how COVID-19 affects different communities disproportionately. The ways that we represent and understand recent social justice events and the way that we understand those events are deeply embedded and connected to the way we understand and are experiencing COVID-19 as a disease.
Very early on in the pandemic we lost two very important art history scholars. One was Maurice Berger, a curator and an art critic. He was very important in pointing out the racial and class biases in the art world throughout his career. He died in March. Artist and curator David Driskell was very important in recognizing and telling the history of African American art. He died in April. Their voices are now gone.
Berger's husband, curator and writer Marvin Heiferman, also connected to photography, has been sharing his journey of grief through photographs on social media, with captions like: "This is my first day sleeping in our bedroom again; this is my first time returning back to our New York City apartment." He has even shown images of the ambulance and the emergency team about to use a helicopter to take Maurice away, but it was too late.
I think that's what some people don't understand about art and visual culture. It's not just pretty pictures on your wall. It's recording what things have happened. It's visual language used to communicate. It's strange to look at Heiferman's photos because it feels, in one sense, voyeuristic, but he's putting them out there for us to see as he mourns. And then if we just take a step back we can see that this is not an isolated incident; it connects to the larger public moments of trauma.