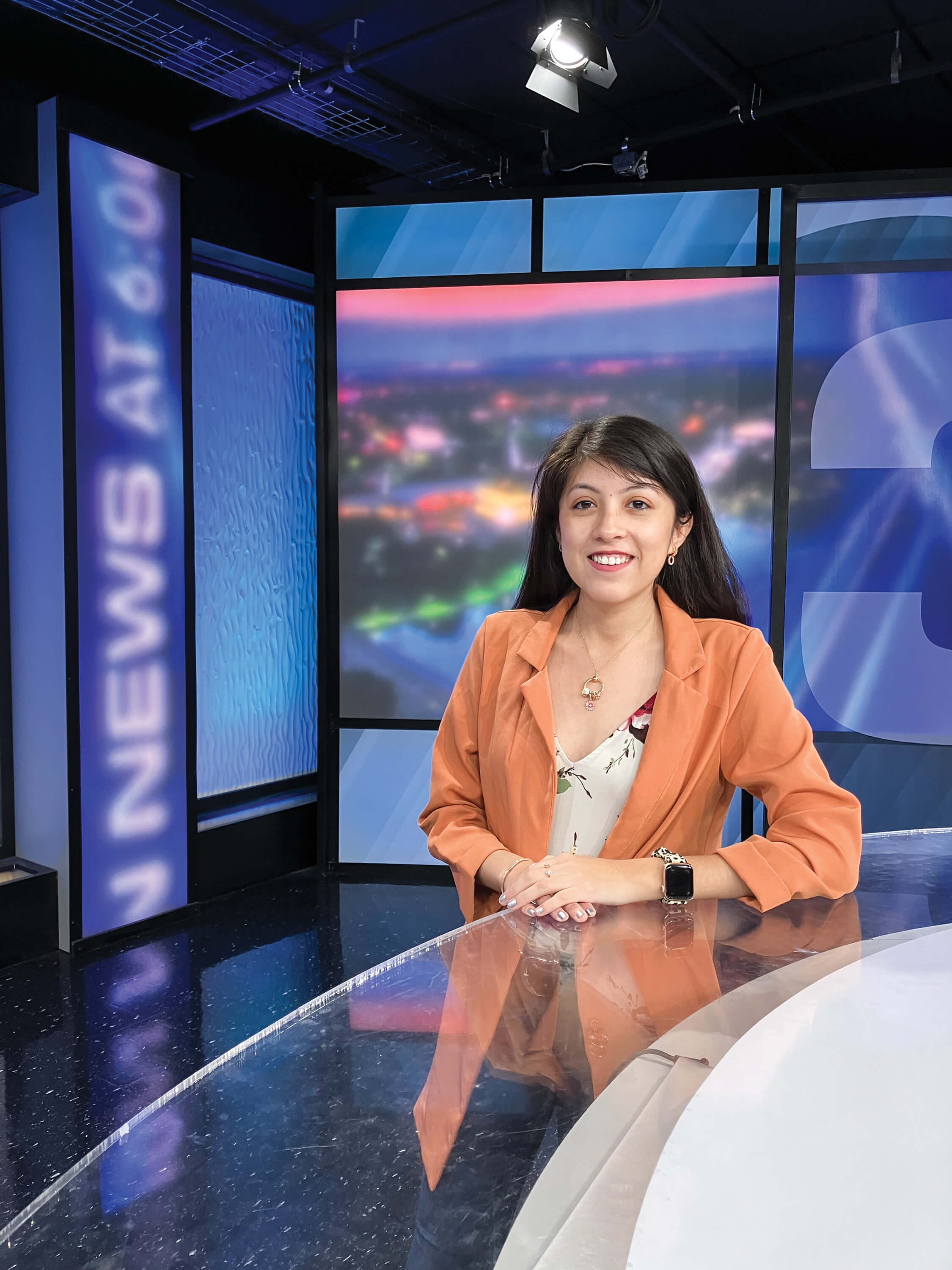 Launchpad: Denisse Quintanilla
The May 2022 graduate is a bilingual news producer for KSN-TV in Wichita, Kansas.
"Growing up, I saw the challenges my parents faced due to the lack of information provided in their own language," says Denisse Quintanilla. "This is what pushed me to pursue a degree in bilingual journalism. I wanted to be able to provide people in underserved communities with the tools and information they need in their everyday lives."
After earning a bachelor's in Spanish with a concentration in communications (media studies and production cluster) last May, Quintanilla was hired as a bilingual news producer at KSN, an NBC-affiliated station. "The work has been very rewarding," she says.
How I Got Here
Working on the WMCX show Nuestros Sonidos Latinos gave me self-confidence and experience telling stories that have an impact on the community. And two key internships—at Telemundo 62 and CNBC—taught me how to script newscasts; write and translate business news to Spanish, making it concise and informative; create and edit news videos; and manage my time.
My Monmouth Mentors
All of the advisors in the Educational Opportunity Fund Program understood my struggles as a first-generation student and were my go-to people. But also Professor Frank Cipriani, who was my No. 1 fan at Monmouth and always provided moral support, and Professor Priscilla Gac-Artigas, who pushed me to try new things and helped me become who I am.
My Advice to Future Hawks
Don't be afraid to mess up. The thing I'm most proud of about my time at Monmouth was that I got out of my comfort zone. I was this really shy thing when I got there, but I tried new things that I never thought I could do and was able to grow because of that.