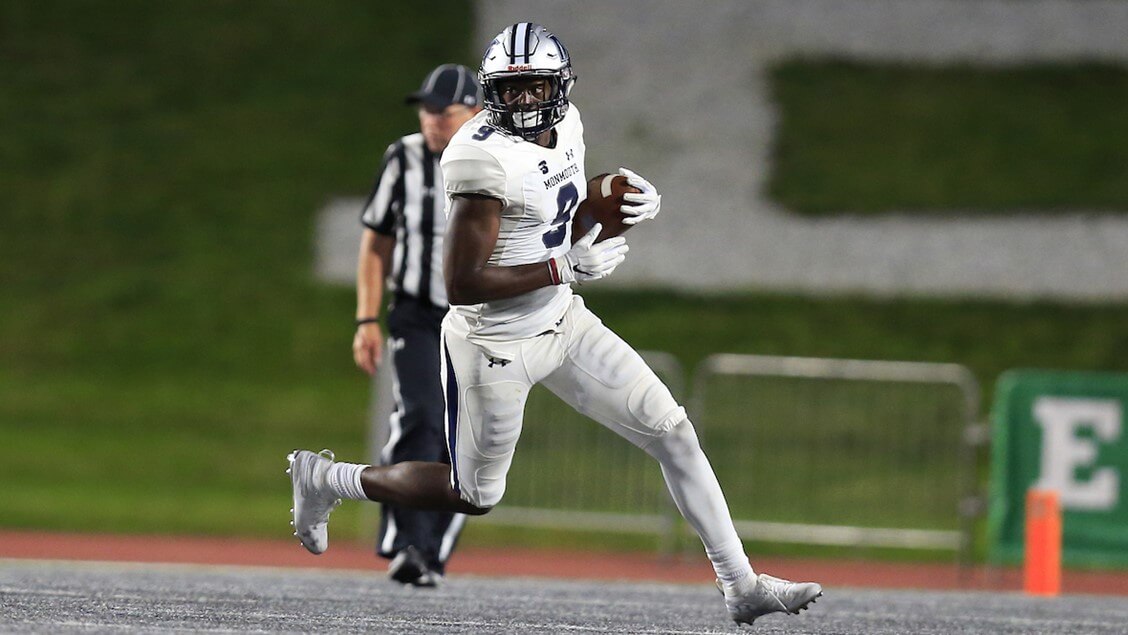 Sports Shorts
News and Notes on the Monmouth Hawks
Champs Again
Last fall, the women's soccer team won its third straight MAAC title while the field hockey team captured the program's third MAAC Championship in the last five years.
White out
Wide receiver Reggie White Jr. closed out his stellar Hawk career as the program and Big South record holder in career receptions and reception yardage. During his senior year, his best ever, White had 1,133 receiving yards on 71 catches with 11 touchdowns and was named Second Team All-America by the AP and Third Team All-America by Phil Steele.
Giving Back
In December, approximately 40 student-athletes visited LADACIN Network's Schroth School in Ocean Township, New Jersey, to hand out gifts and spread holiday cheer to the school's special needs students. LADACIN (Lifetime Assistance for Developmental and Challenging Individual Needs) Network is a nonprofit agency that provides education, therapeutic, social, residential, and support services for people with cerebral palsy or other physical disabilities. This was the 20th year Monmouth student-athletes made the trip.
---
Compiled from Office of Athletics Communication and New Media reports.