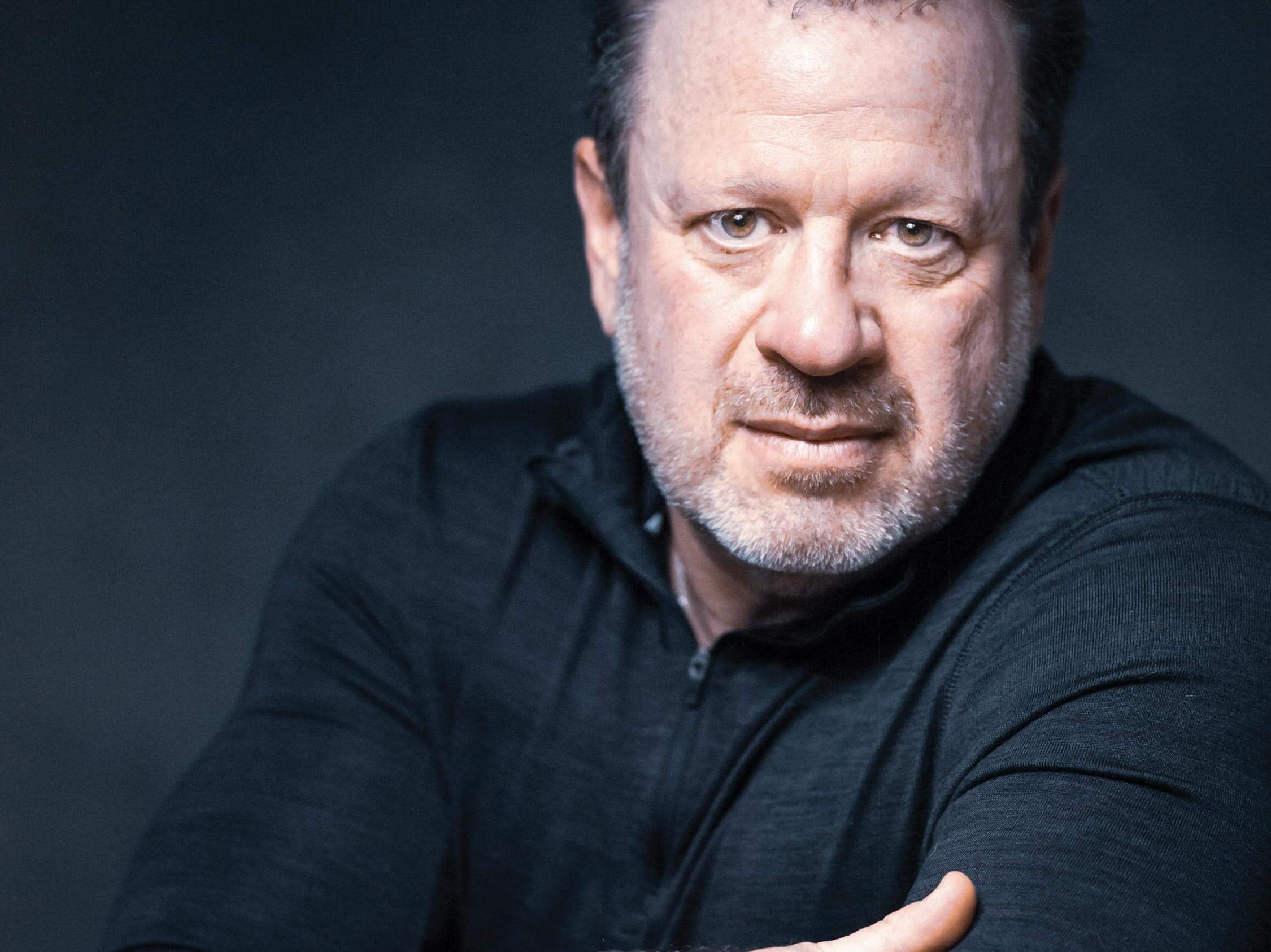 Sounding Off
Professor John Morano's eco-adventure novels give voice to the voiceless.
In 2011, millions of children around the world fell in love with a Spix's macaw named Blu, the lead character in the animated film Rio. The movie tells the story of Blu, the last known male of his species, as he is brought from captivity in Minnesota to his native Brazil to mate with the last known female of his species.
What viewers might not have realized was how that fictionalized story, which ends happily with the birds returning to the wild to carry on their species, forewarned of a grave reality. Last September, the Spix's macaw was officially declared extinct in the wild. The news hit Monmouth communication professor and nature-lover John Morano particularly hard.

"I wanted to cry—I really did," says Morano, who is the author of a series of critically acclaimed eco-adventure novels. His newest book in the series, Flocks of One, which was published by Grey Gecko Press in February, focuses on some of the planet's most endangered bird species, including the Spix's macaw. "I'm not Bill Gates, you know; I can't throw a hundred million dollars at the Spix's macaw. I want to—I can't. So, what can I do? I'll write a story. I'll be that guy."

This avocation—to effect change for imperiled species and endangered habitats through storytelling—began 25 years ago with the publication of the first book in what's come to be called The John Morano Eco-Adventure Series, A Wing and a Prayer. Inspired by a news story about the last hamster of its kind, Morano became determined to tell the stories of endangered animals through the perspectives of the animals themselves.

"It's not about our loss, what about their loss? We think of everything through our viewpoint," says Morano. "But, what's it like to not—forget about selecting a mate, what about not being able to find a mate? Forget about not liking your community, what if you don't have a community? What if your habitat—your world—is shrinking?"

Each book in Morano's series features a different cast of characters, both human and animal, in settings ranging from the Cambodian coral reefs to the volcanic Guadalupe Island, and tackles issues ranging from climate change and pollution to captivity and overfishing.

Flocks of One intertwines new and old characters with a focus on birds, such as the critically endangered Ivory-billed woodpecker. It features scenes set in New Jersey, with both the Pine Barrens and Monmouth University's campus making appearances (see sidebar below).
While Morano admits that the books in his series focus on highlighting imperiled species and their stories, which can be emotionally taxing, he does try to inspire hope.

"Those are some depressing, dark stories, and you can capture that … but write a story that's still hopeful, that says the glass isn't necessarily half empty, and have characters that might model the ways things should be," says Morano. "That's what I tried to do. The books are funny. They're fun—like Disney for the environment."

Morano's eco-adventure series has been endorsed by the World Wildlife Fund, the Nature Conservancy, the ASPCA, the Ocean Conservancy, and Oceana. Even the Grateful Dead have lent its support, giving him permission to use its lyrics for free: His second book, Makoona, features a psychedelic octopus named Molo who only communicates through the band's lyrics.
A proponent of thinking globally and acting locally, Morano travels to college campuses and holds book signings where he tries to provide a voice for the voiceless. Already at work on the next book in the series, he says he's grateful for a life which has afforded him the ability to work on subject matter that he is passionate about.
"It's been, honestly, for me, it's been a magical life. Magical," says Morano. "And I don't know why or how, but I'm taking the ride."
---
Monmouth Cameos
Early in Flocks of One, the new eco-adventure novel by John Morano, a group of scientists and conservationists convene an international bird conference at Monmouth University. It's not the first time Monmouth—or some representation of it—has appeared in print or on screen. Here are a few other fictional works that featured Monmouth-related cameos:
Annie
Wilson Hall served as the setting for Oliver "Daddy" Warbucks' Park Avenue. mansion in the 1982 movie musical, which was shot partially on campus over the course of six weeks. According to The New York Times, Roger Paradiso, a former Monmouth student who was the location manager for Annie, suggested using the iconic building as the setting for Warbucks' home.
Fall of Giants
The first book in Ken Follett's The Century Trilogy includes multiple references to Shadow Lawn, the estate that once stood on the grounds where Wilson Hall now does, and that served as the "summer White House" for President Woodrow Wilson in 1916. In one passage from Follett's historical novel, the main character, Gus Dewar, picks up a ringing phone and is told, "A call from Shadow Lawn. The president wants to speak to you."
30 Rock
In the season four episode "Anna Howard Shaw Day," Jon Bon Jovi '01HN touts his Hawk credentials. Playing himself, the singer reprimands Tina Fey's character for blindly signing paperwork. "Woah, woah, woah, woah—you shouldn't sign anything without reading it first," he warns Fey. "I made that mistake once and ended up NBC's artist-in-residence. Give me it," says Bon Jovi, adding as he takes the papers from her, "I have an honorary degree from Monmouth University."
Back to School
Forty-three minutes into this 1986 Rodney Dangerfield movie, the comedian jumps on stage at a bar to sing "Twist & Shout." As the camera cuts back and forth between patrons dancing and the band, you can see an old Monmouth College pennant on the wall behind the backup singers.
Know of any other Monmouth "cameos" in fictional works? Write us at magazine@monmouth.edu to let us know.