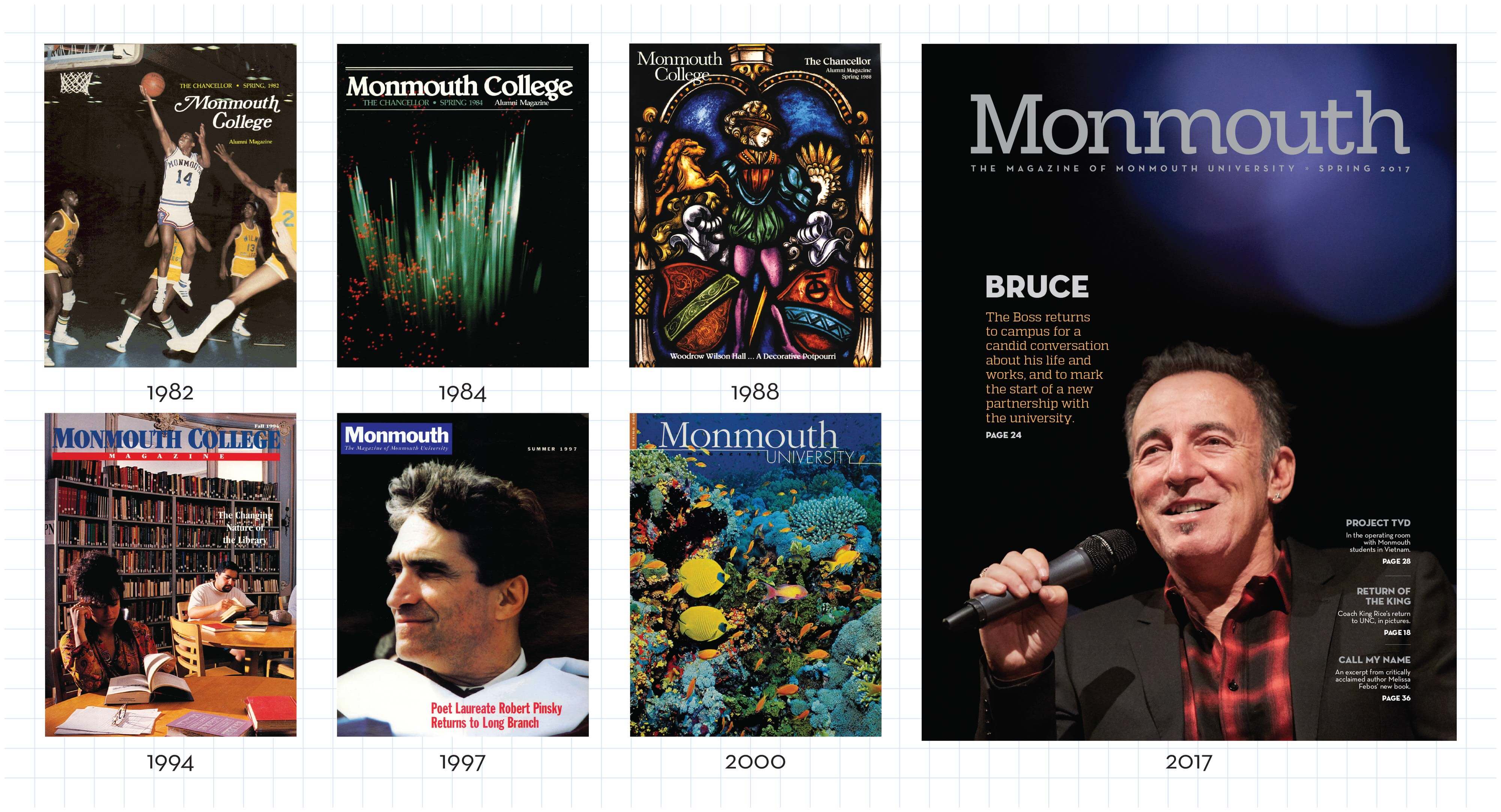 Sea change
Welcome to the new Monmouth Magazine.
Some say evolution is a slow, gradual process. Others argue it is one marked by sudden "fits and starts." The redesigned Monmouth magazine that you hold in your hands resulted from both types
of transformation.
Like all quality magazines, Monmouth has continuously evolved through the years. But most of the recent alterations have been subtle. In fact, it has been more than a decade since the magazine underwent a significant redesign. Given the changes that have taken place in media and publishing during that period, we thought it was time for a complete overhaul—a fish-climbing-out-of-the-sea moment in the evolution of this magazine, if you will.
During the last eight months, and with help from Dog Ear Consultants, a firm that specializes in magazine design and editorial strategy, we reimagined every facet of Monmouth. Visually, there is a new nameplate on the cover and new typography, increased white space, a new color palette, and bigger, bolder photos and illustrations throughout. This new design reflects the classic and modern aesthetics of the university itself.
Structurally, we changed the magazine's dimensions and paper. We also moved the features to the middle of the publication and created a new opening section that highlights the intellectual, social, and athletic facets of life at Monmouth. Class notes are still here of course, but that section also features a new look and additional content.
Editorially, we changed our approach as well. In this and future issues, we will be telling stories in new and different ways; the photo essay on page 18 is one example of this. We will also be featuring more stories that touch upon issues and events happening in the world around us.
The result of our work, we hope, is a magazine that you find more inviting and enjoyable to read, one that highlights the best of what Monmouth University has to offer. We are excited to share this new version of Monmouth with you, and we look forward to hearing what you think of it. Please share your thoughts with us at magazine@monmouth.edu. While you're at it, be sure to visit our website, monmouth.edu/magazine. It too has evolved.
Tony Marchetti, Editor
March 2017