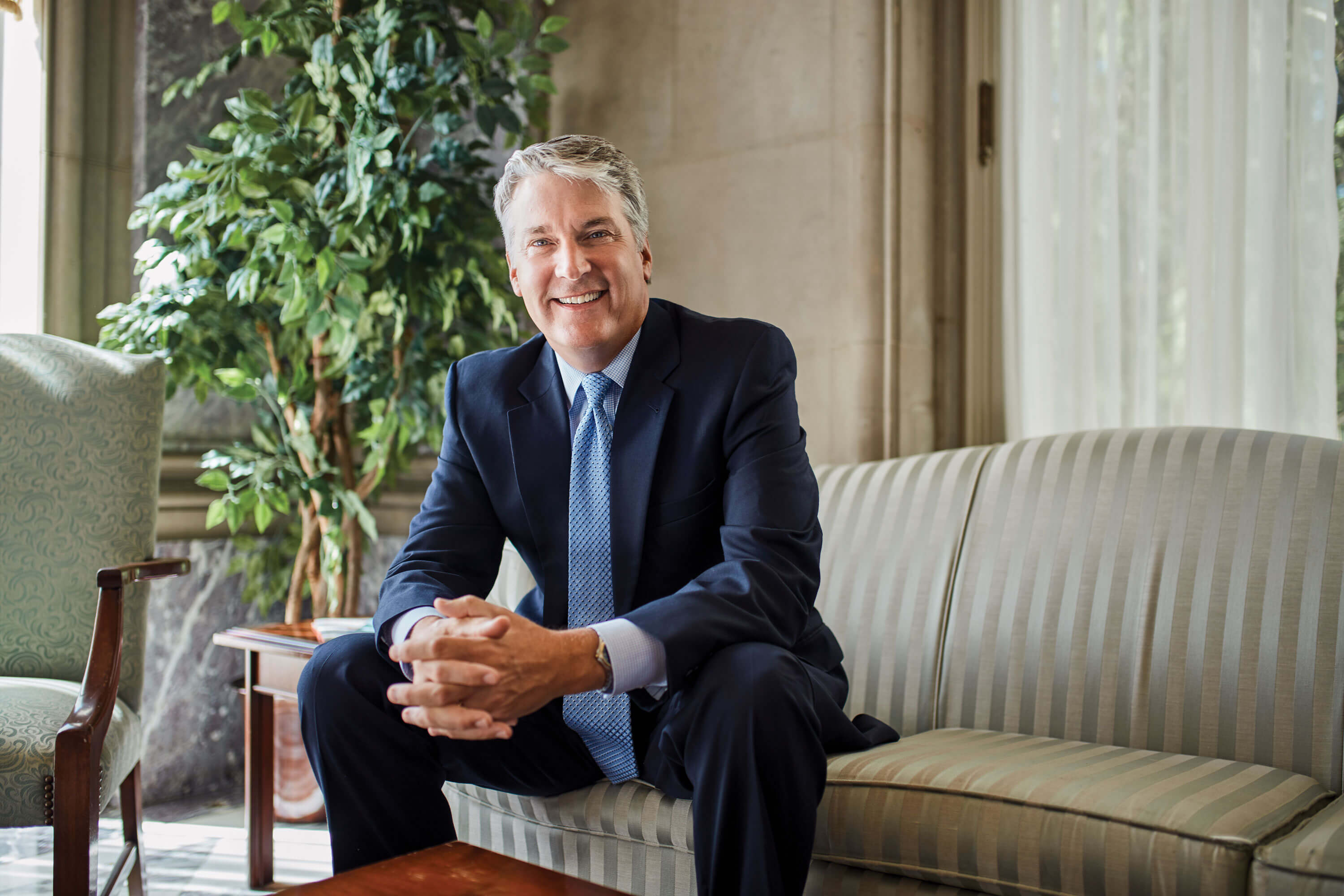 Renewable Resources
Positioning the University for continued success relies on its unfailing collective spirit.
Just over a year ago, the World Health Organization declared COVID-19 a global pandemic, and the state of New Jersey announced a public health emergency in response to this growing threat. This has been a year that has tested our resolve, but together, we have faced these unexpected challenges with great patience, flexibility, and fortitude.
I am confident that these strengths, coupled with the resilience of the Monmouth spirit, will help us successfully navigate through the next several months and transition into a post-pandemic reality that more closely resembles our pre-pandemic living and learning environment at Monmouth. As we develop plans for the upcoming academic year and beyond, we are encouraged by increased surveillance testing, widespread vaccination efforts, and the overwhelming desire of our students to return more fully to campus.
While we have been carefully managing the day-to-day details of operating in a pandemic, we also have been keeping our sights firmly focused on the future. Though we paused our strategic planning efforts last spring when the pandemic first emerged, we have spent the past several months reenergizing our work in developing the University's next five-year plan. Thanks to thoughtful input and ideas from members across our University community, I am confident that we have produced an ambitious yet achievable blueprint for Monmouth University's success now and for generations to come.
While the importance of integrating excellence and access has been embraced and popularized by many colleges and universities over the last decade, I am convinced that Monmouth has all the makings of becoming a bona fide leader in this endeavor. Our high rankings in various third-party publications point to the measure of our excellence, and our commitment to serving a high number of Pell-eligible and first-generation students is evidence of our accessibility.
Our new strategic plan, which officially launches on July 1, details through six central themes the many innovative ways in which we plan to become both more excellent and more accessible. Through an institution-wide commitment to these virtues, our ambition is for Monmouth University to become the most highly ranked institution with our access measures in our category, anywhere in the country. Your ongoing support of Monmouth will help us both to rise in the rankings and to offer the distinctive Monmouth experience to deserving students of all backgrounds.
I am grateful that we have reached this point of the semester with so few disruptions to the academic experience. Together, we have persevered through an unprecedented year in modern history, and together, we will find our way in a post-pandemic world to best serve the evolving needs of our students and their families. As we hope for a safe return to near-normal operations in the fall, I look forward to reuniting and thanking you in person for your steadfast commitment to our exceptional university community.