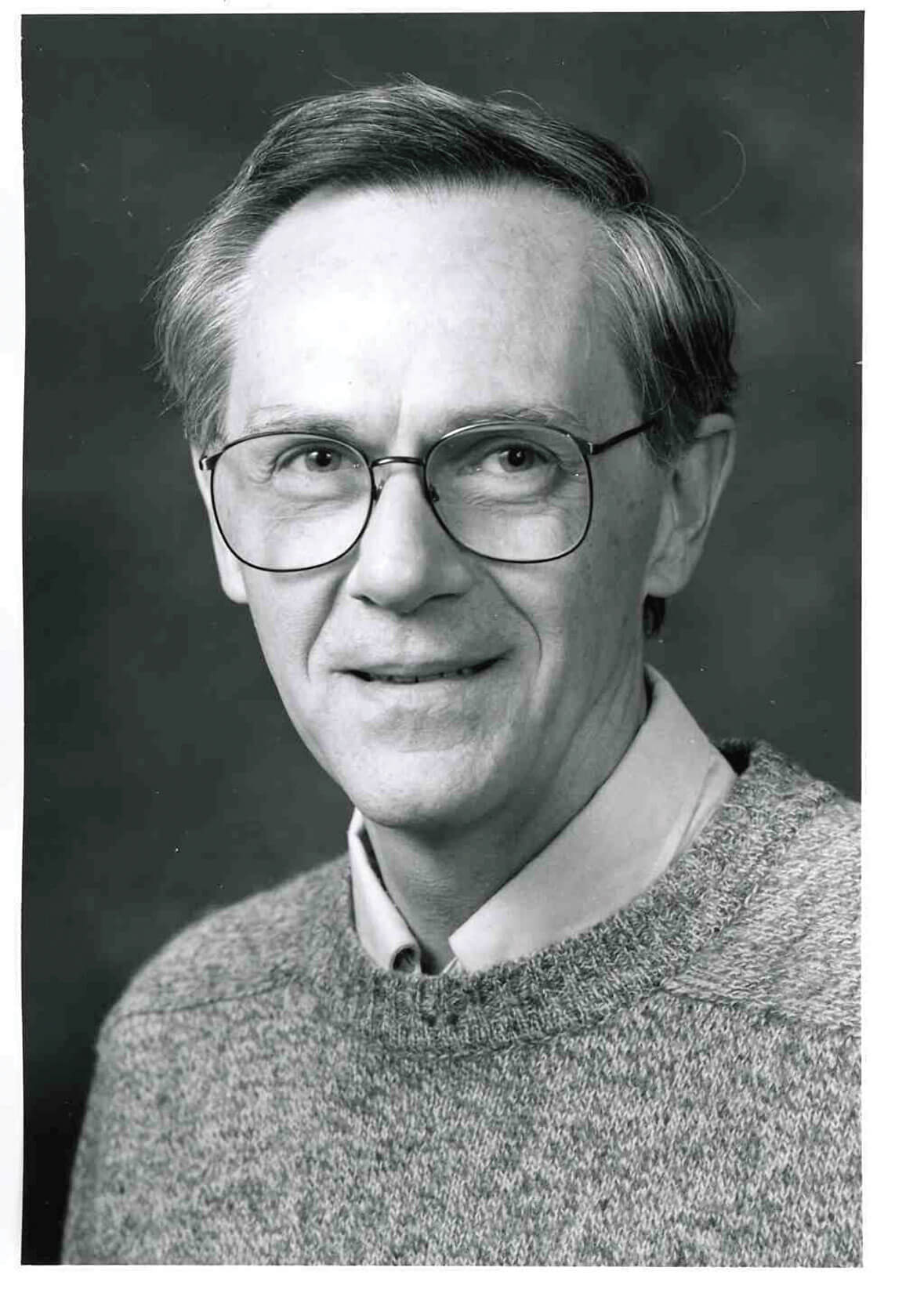 Remembrance: Thomas Reiter
Emeritus Professor of English, 1940—2022.
Thomas Reiter joined the faculty at Monmouth in 1968, earning promotion to associate and then full professor. An integral member of the Department of English, Tom taught countless students in courses on American literature and poetry. Always a thorough and considerate reader, with an amiable classroom presence, his impact on his students was lasting.
In 1985, he was named the first Wayne D. McMurray Endowed Chair, a position he served in until his retirement in 2005.
Tom served on numerous University committees, including the University Qualifications Committee; he was a respected and respectful community member. With a wry sense of humor, his presence always led to productive discussions.
Quiet and thoughtful, he excelled as a poet as well. His books of poetry include Crossovers (Eastern Washington UP, 1995) and three volumes from Louisiana State UP: Pearly Everlasting (2000), Powers and Boundaries (2004), and Catchment (2009). His awards include an Academy of American Poets Prize and fellowships from the National Endowment for the Arts and the New Jersey State Council on the Arts. Fellow poets praised his "sympathetic imagination" and "luscious manipulation of sounds."
The settings of his poems ranged from the New Jersey Pine Barrens to the Caribbean islands. He and his wife, JoNell, often spent spring breaks on St. Kitts-Nevis.
Poet Peter Makuck wrote of his work: "Thomas Reiter's deeply engaging poems are not for players of word games—they are matters of life and death, full of redemptive detail and the music of what's often forgotten, good news from a fallen world." Another poet, Brendan Galvin, identified him as "probably the finest poet-botanizer since Robert Frost." Our deepest sympathies go out to his son Peter '92, '94M, the Reiter family, and all who had the honor and pleasure to know and work with him.