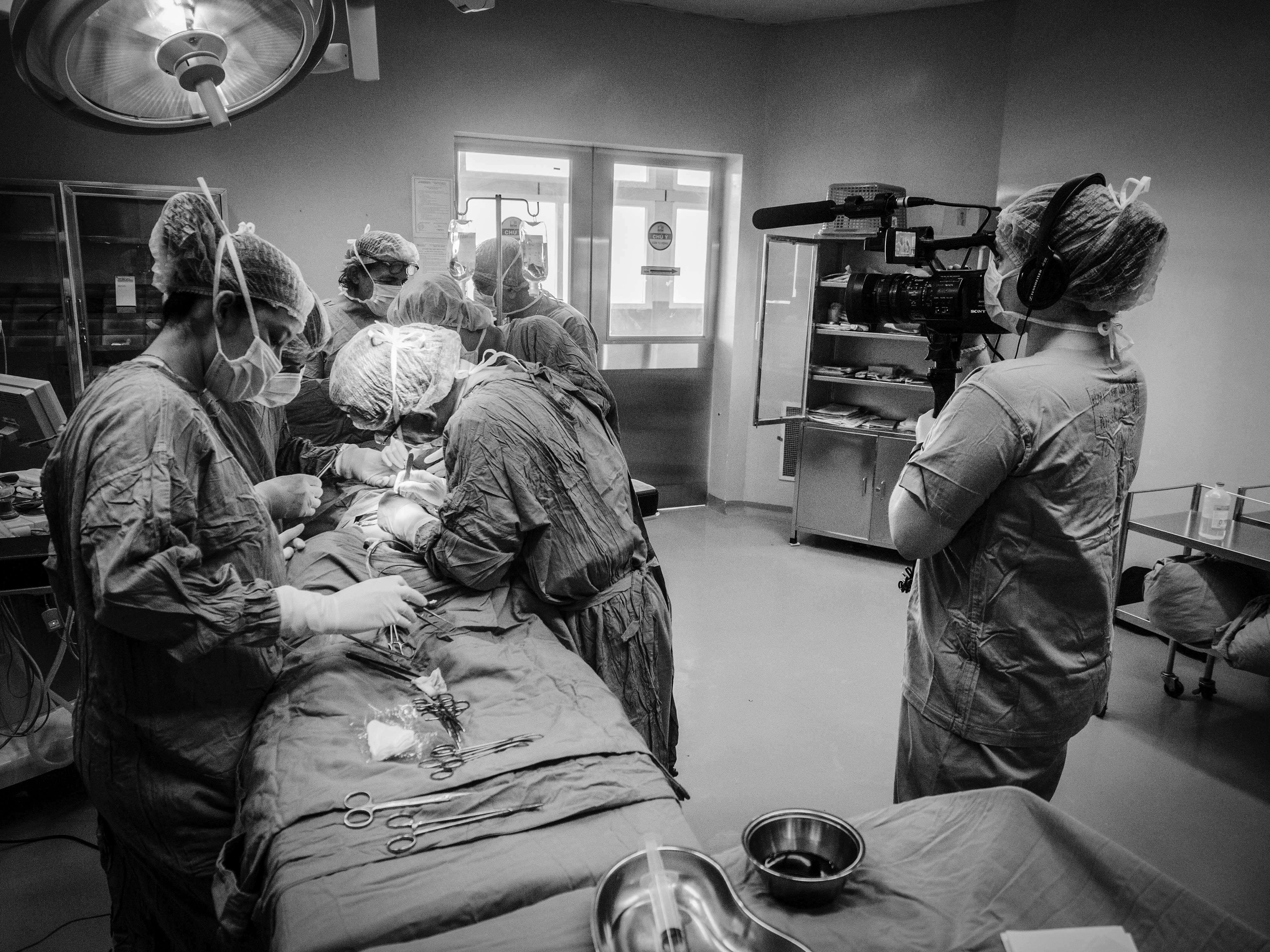 Project TVD
How an immersive learning experience in Vietnam changed the lives of two Monmouth University students and helped bring life to a volunteer doctor program.
Last spring, as she neared the end of her second year in Monmouth's physician assistant graduate program, Subika Mohammad '11 came to a realization. Her semester had been filled with clinical rotations, many of them in operating rooms, during which she noticed something troubling.
I saw that very often you become jaded from being in that environment," says Mohamad. "Your perspective changes. As providers, we go in knowing everything about our patients, and we're entrusted with their lives. Yet patients often don't understand the [terminology we use] and have no clue what's going on." It was as if once a patient puts on his or her hospital gown, medical providers "forget their humanity."
So when Mohammad learned she could apply to take part in a medical mission to Vietnam, she was intrigued. The trip would allow her to observe and interact with volunteer doctors providing care in three hospitals in Da Nang, a city in the country's central region.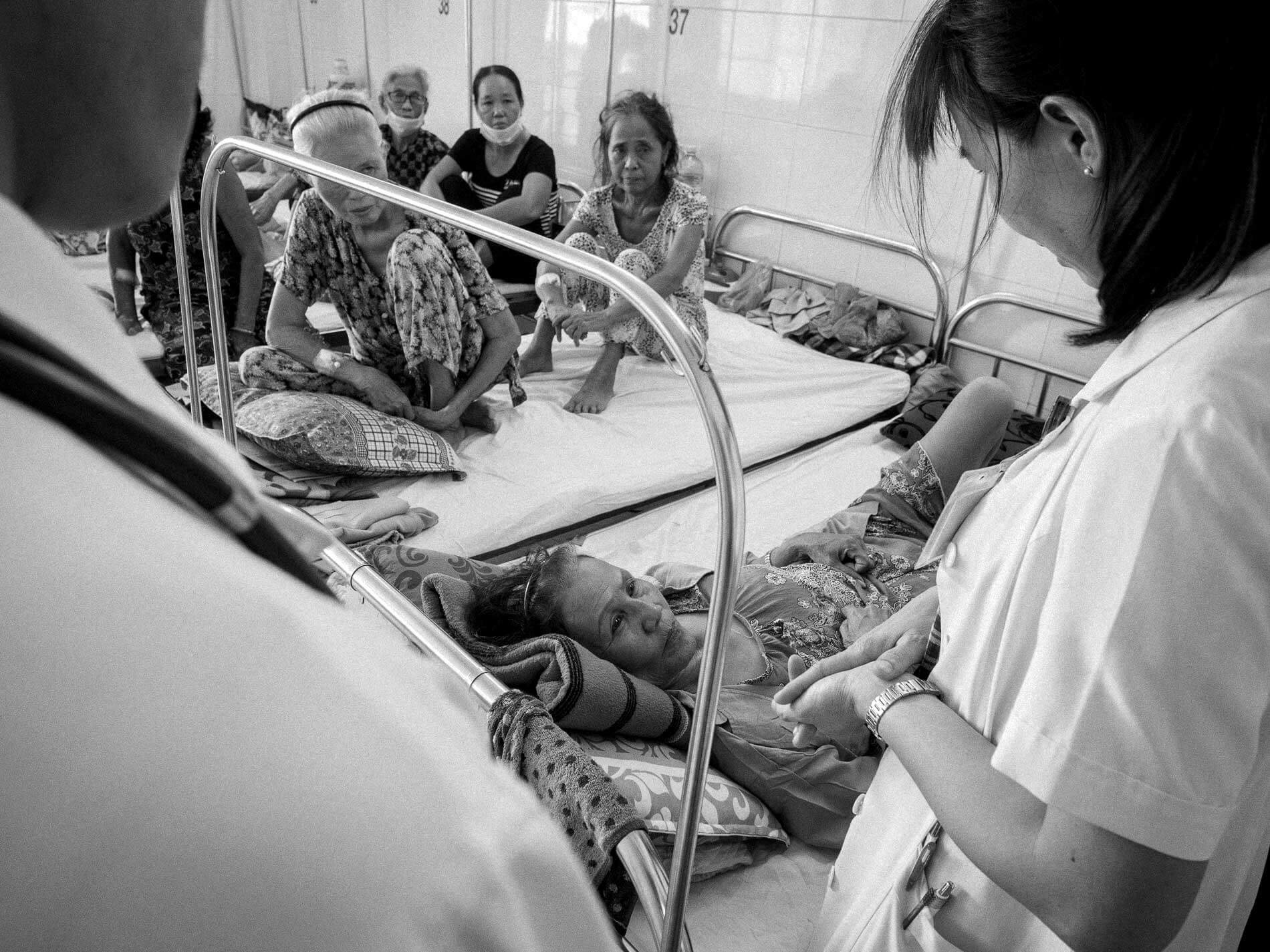 "I saw it as an opportunity to parallel the experiences of the patients I came across every day," she says. "Like them, I would be entering a completely different world, taken away from my familiar surroundings, where I would not know anyone nor understand the language. Unarmed of my fancy medical jargon and of all the various diagnostic trinkets we use in the United States, I would have the opportunity to build on other skills, such as empathy and compassion. Furthermore, I would be able to test my medical skills because I would be stripped of a thorough history to help reach my diagnosis, and I would have to rely more on asking succinct pertinent questions, reading non-verbal cues, and performing a very thorough physical exam."
The medical mission was coordinated by Project TVD (Team of Volunteer Doctors), an organization that since 1999 has sent physicians and health care professionals to Da Nang to lecture, consult, and deliver care alongside local doctors. The organization was founded by Dr. Tung Van Dinh, a Vietnamese-born doctor who emigrated to the U.S. in 1975. Today it is run by his four children, three of whom are medical doctors.
One of the team's volunteers is Dr. Saifuddin Mama, an Ob/Gyn at Cooper University Hospital, and the husband of Robin Mama, Ph.D., dean of Monmouth's School of Social Work. The Mamas have been going to Vietnam each summer for the last six years, and Dean Mama has developed relationships with three NGOs (in Da Nang and Saigon) that provide internships to Monmouth M.S.W. students enrolled in the program's International and Community Development concentration.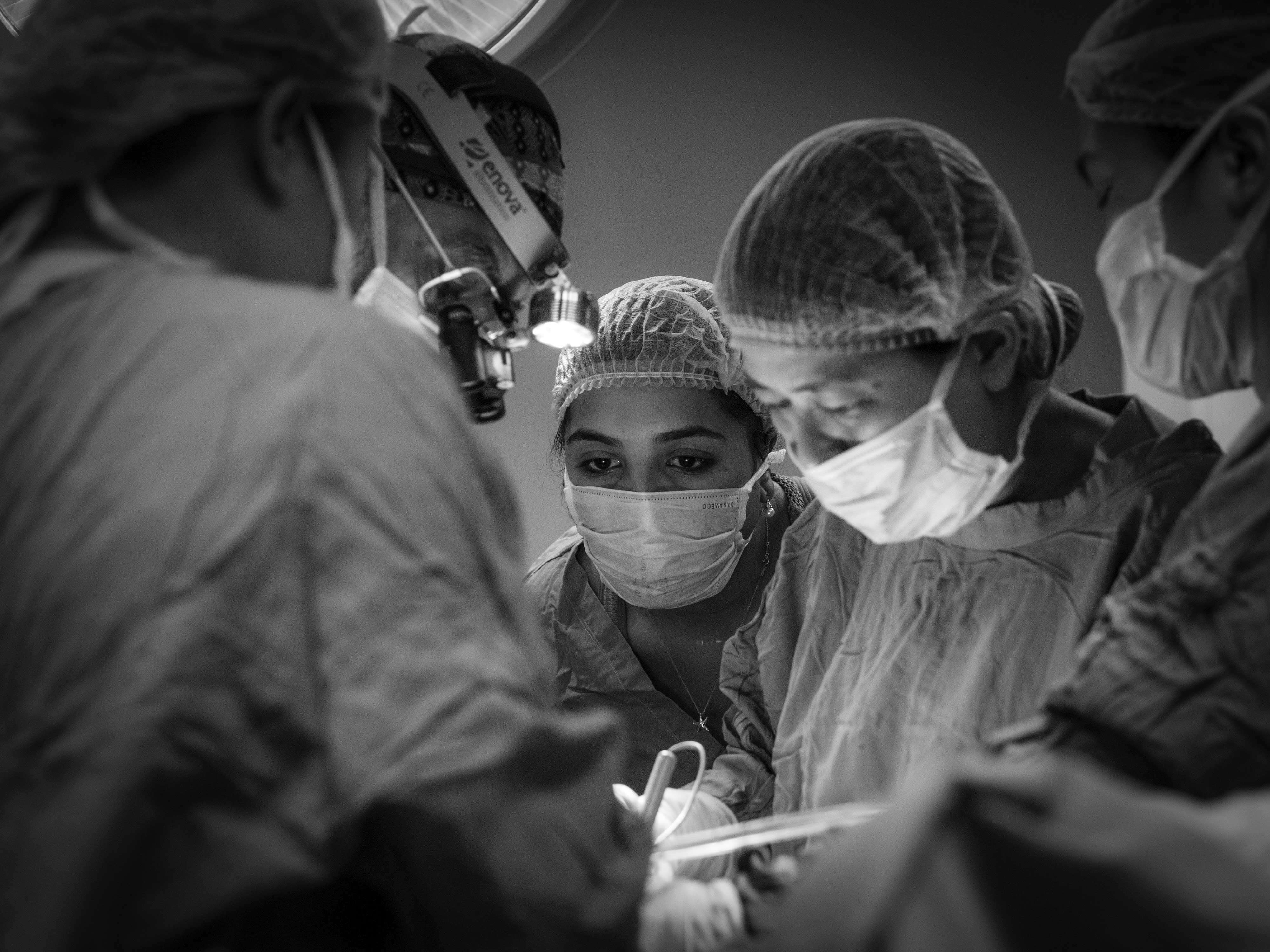 When Project TVD needed to begin documenting its work, Mama says she immediately thought of her colleagues, art and design professors Andrew Cohen and Mark Ludak, as well as how to include Monmouth students. "I've seen how life changing these experiences are for students," says Mama.
Joining Mohammad, Ludak, and Cohen in Vietnam was senior communications major Courtney Moore. Serving as a one-woman production crew, her role was to film the volunteer doctors meeting with their Vietnamese counterparts, consulting with patients, and performing surgeries—a lot of surgeries—and produce a documentary of the trip.
Filming eight hours a day in and around three Da Nang hospitals presented a host of challenges. For starters, there were language and cultural differences to transcend. "I quickly realized I was the 'other' in Southeast Asia; that was a new experience for me," says Moore. Each day brought a new filming location, and with it the physical challenges of setting up shoots by herself while navigating a foreign city.
Perhaps most intimidating for her was that many of the shoots took place inside operating rooms. "I never thought I'd be able to do that," says Moore. "I always figured if I was in the O.R. it would be because I was on the table getting cut open. It was pretty incredible."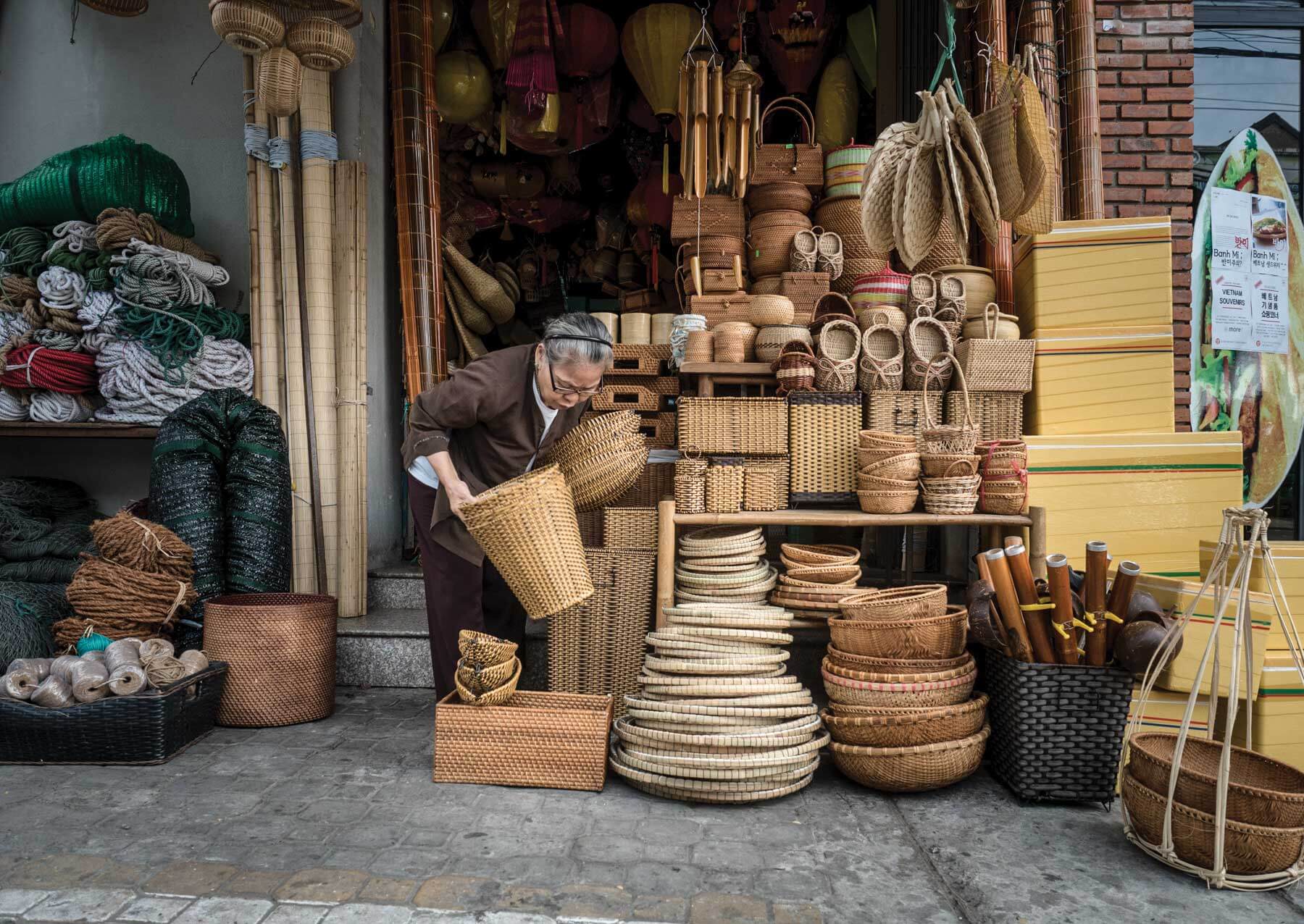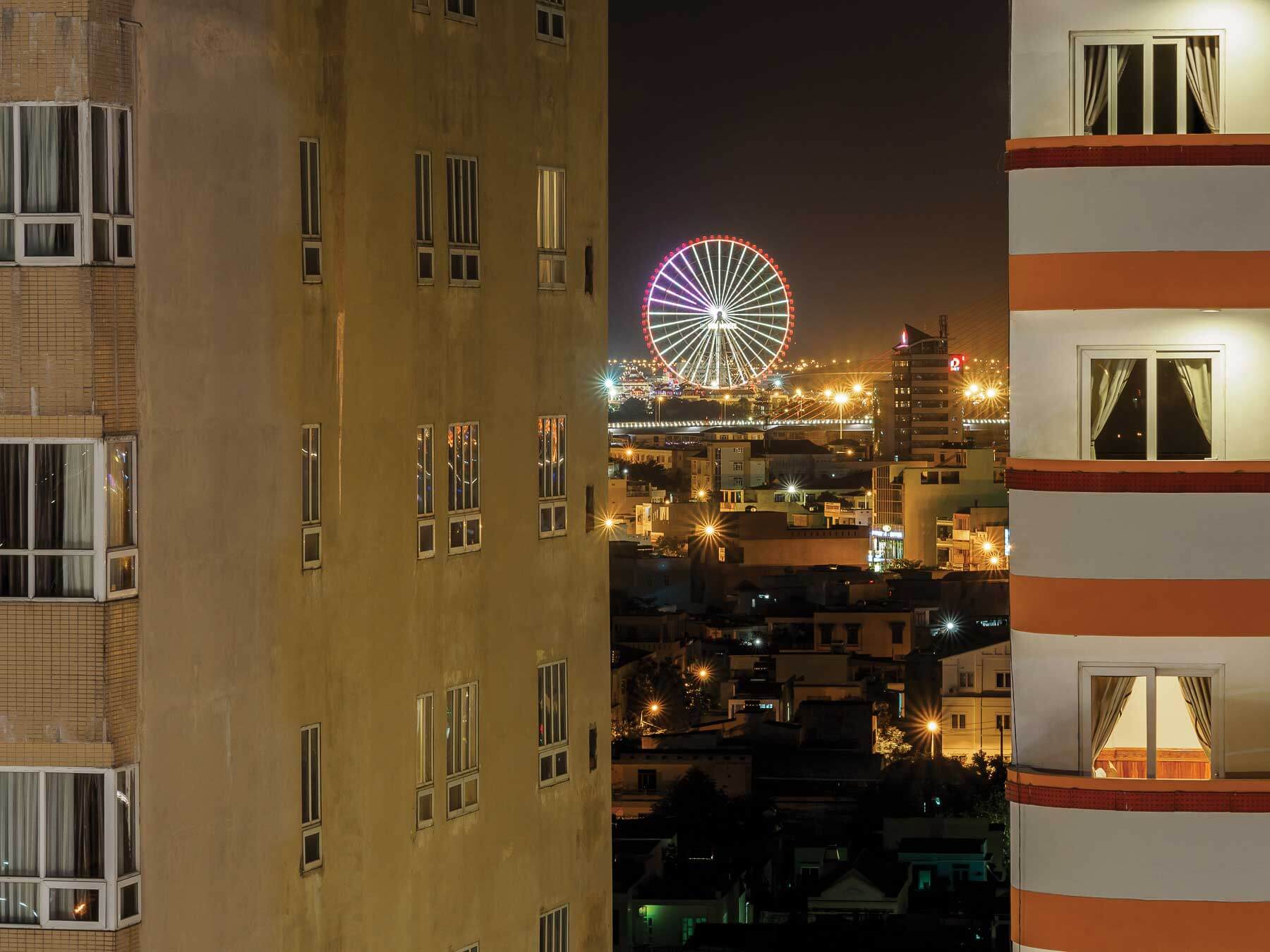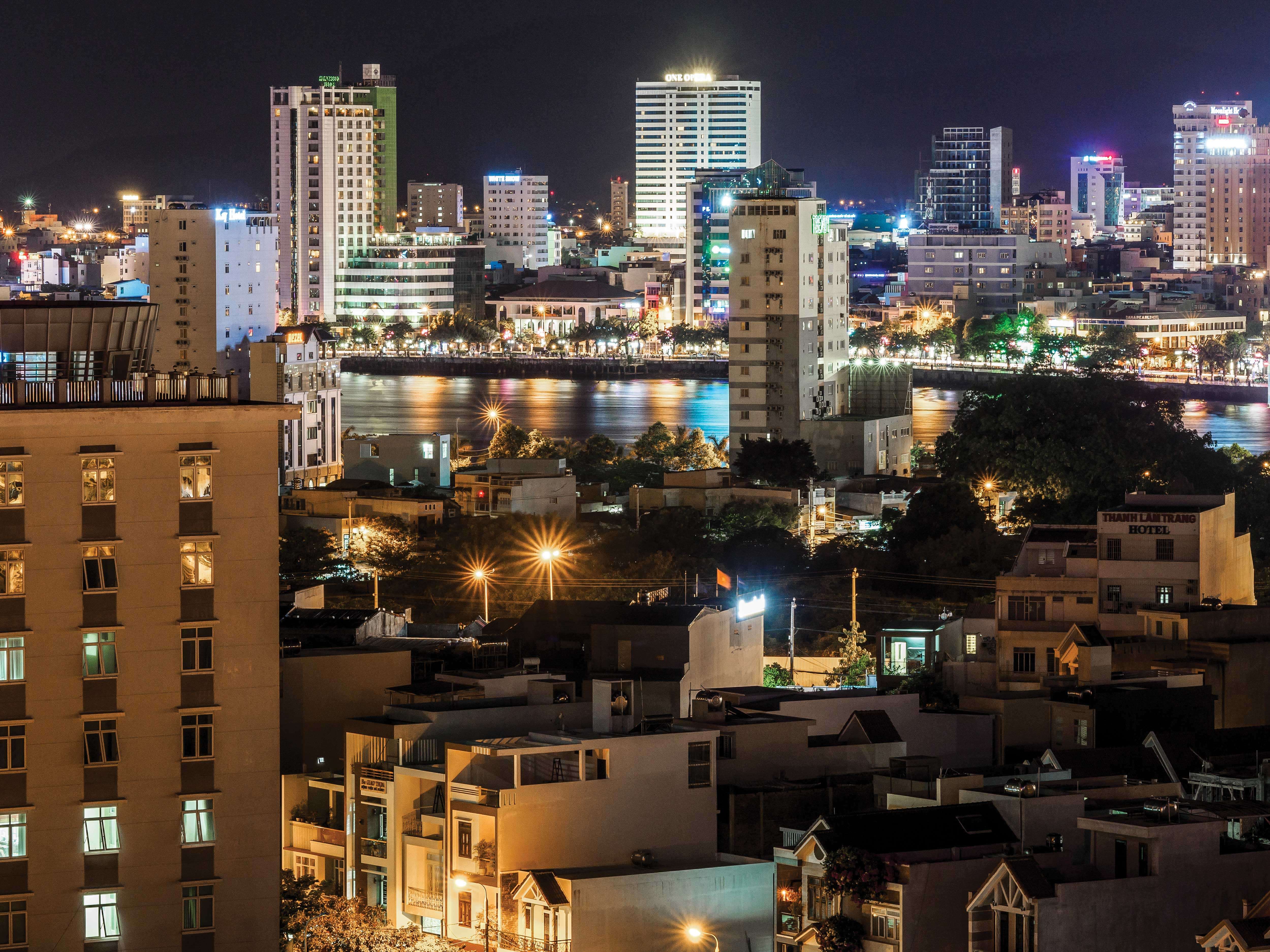 The immersive, learning-by-doing aspect of the experience is part of what made the trip so valuable, says Ludak. (He and Cohen photographed the Project TVD doctors in action, and many of their pictures were used on a website Monmouth computer science and software engineering students later created for Project TVD.) "For Subika and Courtney it wasn't just, 'I'm going to see what the world is about.' They had expectations to perform and produce. That's the part that was really good and different," says Ludak.
Moore shot nearly 60 hours of footage that she is editing into a 20-minute documentary that Project TVD can use to recruit volunteers for future missions. "It's the longest film I've ever made," says Moore.
"The experience in Vietnam was life changing," she continued.  "It took me out of my comfort zone, but it also set in a number of career options for me. It opened the door that I can do international documentation."
For her part, Mohammad says she took away everything she had hoped to and more from the experience. Sitting in on consults between Project TVD doctors and their Vietnamese patients helped her "see medicine through a different lens." From a more tangible standpoint, interacting with doctors from the Mayo Clinic and Johns Hopkins, and observing them inside the operating room, was invaluable she says.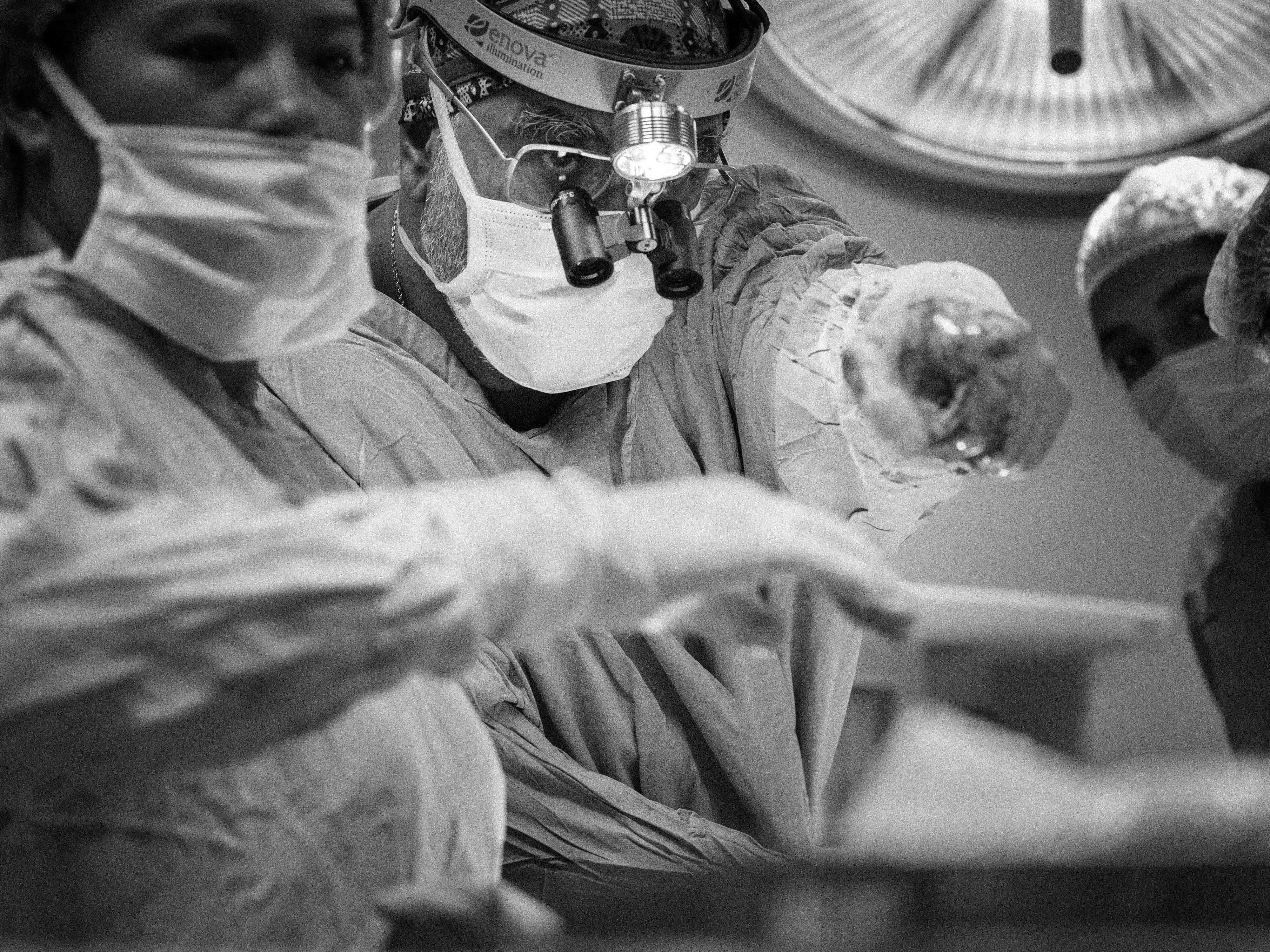 "The first 15 months in physician assistant school is all book learning," says Mohammad. "You get a stepwise instruction manual for what you should do in real life. 'OK, a patient comes in with this, you do 1, 2, 3.' But in real life there's always something thrown at you that's not in the book. And it was awesome watching these incredible doctors troubleshoot."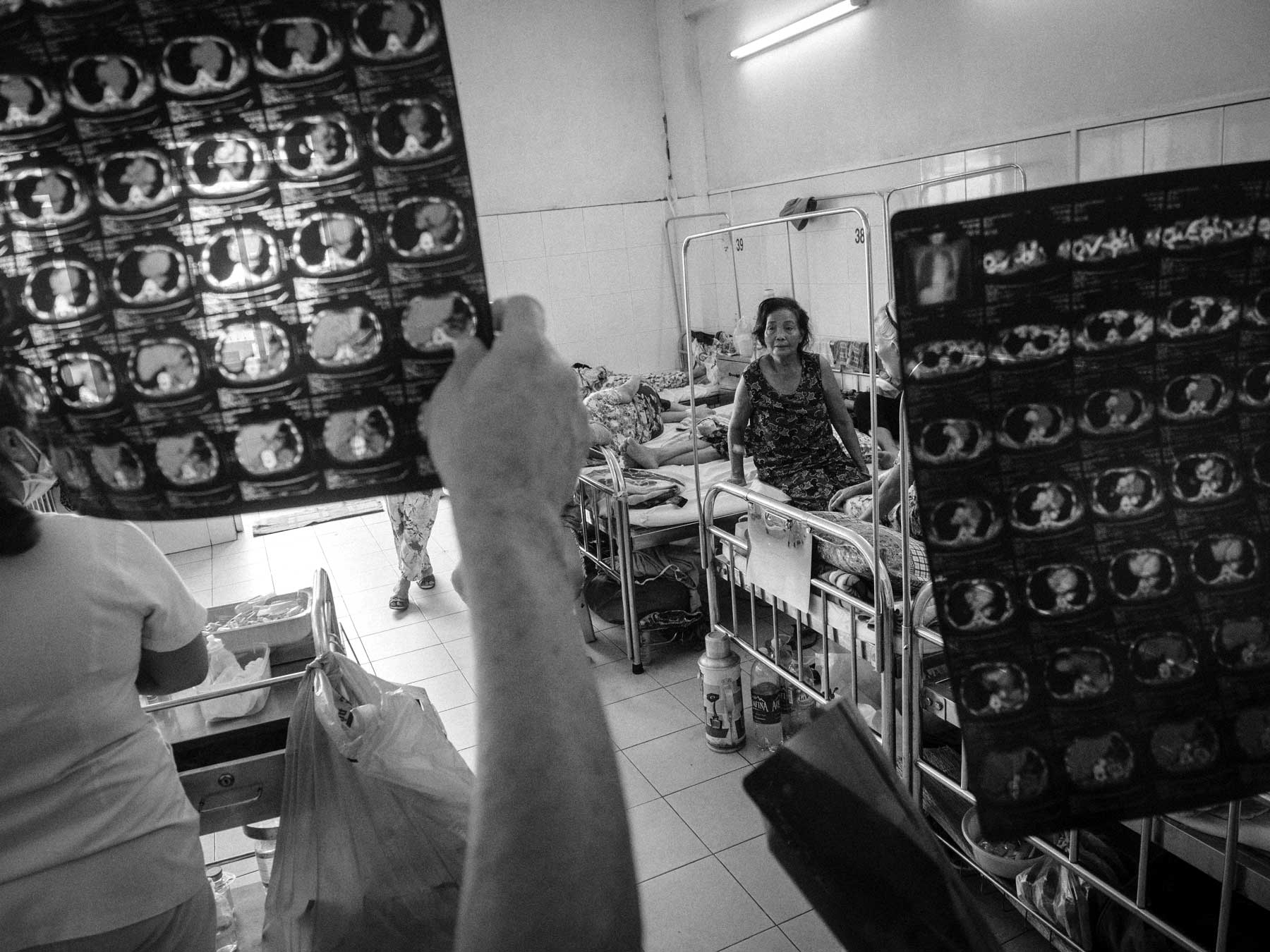 "This was a unique opportunity for Subika and Courtney to apply what they have learned at Monmouth in an international context," says Mama. "It was a hands-on experience that definitely took them out of their comfort zone. They were both very professional, and we were all quite proud of their adventurous attitude and what they contributed to the trip and the organization."
"Our faculty leadership in Project TVD underscores the impact such global experiences have upon our undergraduate and graduate students," says Jon W. Stauff, Ph.D., Monmouth's vice provost for global education. "The transformative nature of education abroad, including faculty-led programs with a relatively short travel component, promotes the development of global change agents willing to take calculated risks in their careers and bring the benefits of global literacy to their family, friends, and communities."
In fact, Mohammad's experiences in Vietnam very quickly inspired her to take action closer to home. Last fall, she helped facilitate a pop-up health clinic in East Orange, New Jersey, through American Muslims for Hunger Relief. The clinic brought together a team of medical students to provide care and long-term health education programming for residents with limited access to affordable health care. She's now organizing a similar event for Atlantic City residents.
"Vietnam taught and shaped me as both a person and provider," says Mohammed. "It was an incredible experience."