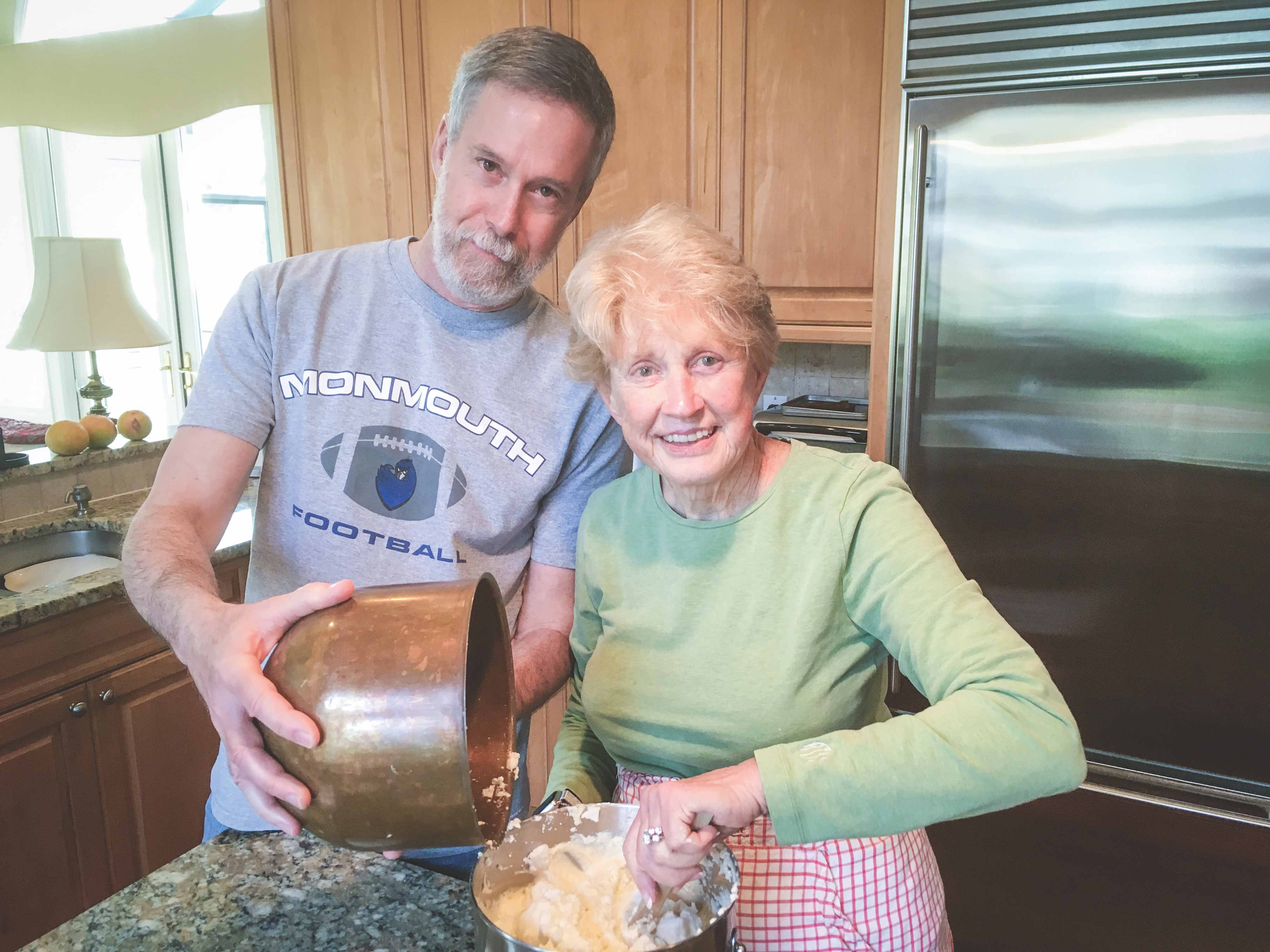 Presidential Waffles
President Emerita Rebecca Stafford shares her favorite waffle recipe.
While visiting President Emerita Rebecca Stafford (above right) at her home on Amelia Island, Florida, in January, President Grey Dimenna (left) and Vice President for Student Life Mary Anne Nagy (not pictured) had the opportunity to sample Stafford's famous waffles. "They're very good," reported Dimenna. Lucky for us, Stafford shared the recipe. Bon appetit.
Presidential Waffles
Ingredients:
3 eggs separated
1 and 1/2 cup flour
2 t baking powder
1/2 t baking soda
1/4 cup sugar
1 stick butter
1 and 3/4 cup buttermilk or half buttermilk and half sour cream
Directions
Heat Belgian waffle iron sprayed with butter.
Beat egg whites until fluffy but not dry.
Mix flour and baking powder and soda and sugar in electric mixer bowl.
Add egg yolks and buttermilk and mix.
Add butter melted and mix all together.
Fold in beaten egg whites and pour by spoonfuls into waffle iron. Bake until golden brown. Serve with butter and maple syrup or berries and whipped crème.