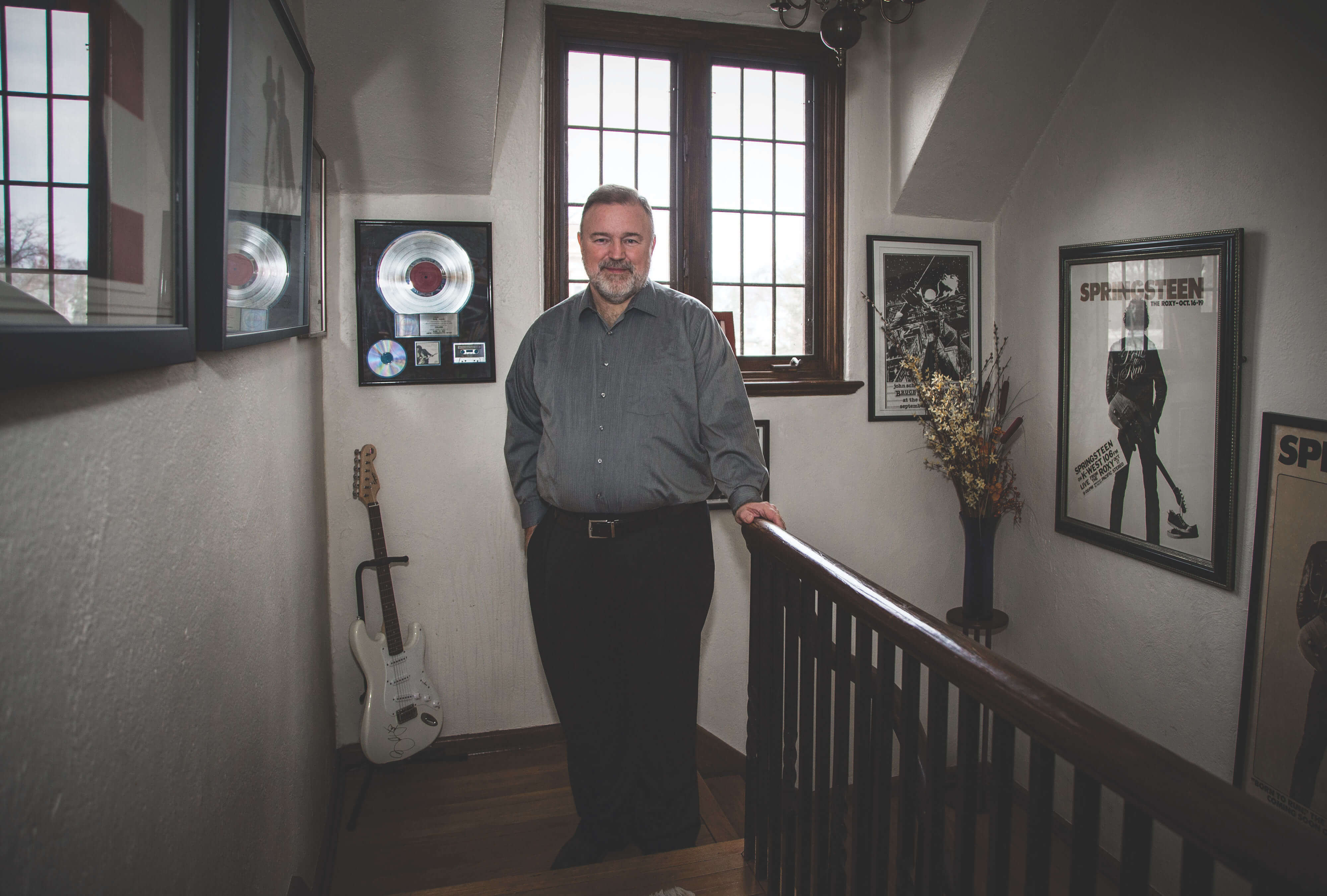 On the Air
A print journalist finds new life by returning to his radio roots.
"Our stocks editor, Dave Wilson, is with us…"
That's typically my cue when I go on Bloomberg Radio eight times a day, every weekday, to deliver a report, share the day's market drivers, or talk about what the markets are up to.
When I was playing records, broadcasting sports events, and covering the 1978 midterm elections for WMCX in college, I never imagined that someday I'd be back on the air as my full-time job. But after focusing on print journalism for more than 30 years, I found my way back to radio in 2011 and have been broadcasting my reports ever since.
I go on the air for the first time before the NASDAQ and New York Stock Exchange open each day, so that's when I cover the moves people need to know about first. I also pick a stock of the day—some company you've probably never heard of but that's having a big move. I'll tell you what the company does, how its shares have traded, and what the motivation is behind the latest move. It's something I'm sure people aren't hearing anywhere else.
There's also my chart of the day, in which I highlight key developments in U.S. financial markets, business, and the economy. I've been doing it for print since 2008, and talking about charts is what drove my reintroduction to radio.
You might think I feel pressure needing to be radio-ready every hour. I don't see it that way. It actually builds a nice amount of structure into my workday. I never have to wonder what I'll be doing. I have to drink a lot of water to keep my voice in shape, but I still can be a little hoarse by the end of the day. And no, I can't go out for a two-hour lunch with you—but I've been brown-bagging it for years anyway.
The biggest thing I've learned from my work is that you have to adapt. I went from being a print reporter for a small-town newspaper to editing and reporting at Dow Jones, and I've been in a variety of roles at Bloomberg. Those shifts are what have kept me going and kept work interesting—and now being on the radio feels like I'm having a whole second career.