Murder, Mystique, and Early Monmouth County
When Anthony Setaro started digging into the history of his family's emigration from Italy, he uncovered a world of intrigue that had been lost for more than a century. Now he's creating a multimedia universe that brings that world to life.
You're wandering around Red Bank one afternoon when you meet Count Basie, the famous American jazz musician. He says hello and tells you a quick story. His words carry weight—so much so that they help you decide where you'll go next.
Back to wandering again, you come across Sigmund Eisner. His Red Bank uniform factory is one of the largest in the country, and like Basie, he has some advice for you. Now you're off to follow his tip. Before long, you're bumping into bootleggers, visiting local landmarks, and maybe even unraveling a murder mystery.
At least, that's the vision Anthony Setaro '03 has for you. His still-in-development video game, which drops players into early-1900s Red Bank, is one of several projects that Setaro is immersed in right now as he strives to share his family's history with the wider world. It's a history that weaves together not just old-time Red Bank but also early Italian American immigrants, murder and betrayal, bootlegging, and even presidential elections—and it's also a history that Setaro himself knew almost nothing about until recently.
"A lot of these were things I heard whispers of growing up, but I didn't know what it all meant," he says. "And I had no idea how big the story was or how compelling it was. It's just been a deeper and deeper rabbit hole every time I start to uncover something."
But now Setaro believes that there is broad appeal for the family history he's pieced together. "It's a way for people to learn about the diversity of the community and the people that made up this town," he says. "Also, it shows the trials and tribulations of Italian Americans in this area, which no one has ever documented before."
Setaro's research odyssey began in 2020, after he and his cousin, Doug Booton, purchased their great-aunt's house in Red Bank. It had been in the family since 1934, and Setaro can remember celebrating Christmases there with over 100 relatives filling the rooms. (His grandfather was one of 11 children.)
As Setaro and Booton got to work renovating the home, clues from the past began literally falling into their laps. They were replacing old plaster ceilings when yellowed newspaper clippings floated down from the attic floorboards above them.
They also discovered boxes of forgotten photos and notebooks that had been sitting in the house for decades. Setaro threw himself into the research process, combing through the Red Bank Register archives, reading books about early-day Red Bank, and eventually discovering a project centered on the Italian village of Sessano, from which his ancestors had emigrated. The latter supplied him with names and dates and details beyond what most people can ever uncover in their genealogy efforts. And that's when things really took off.
Family Secrets with Broader Meaning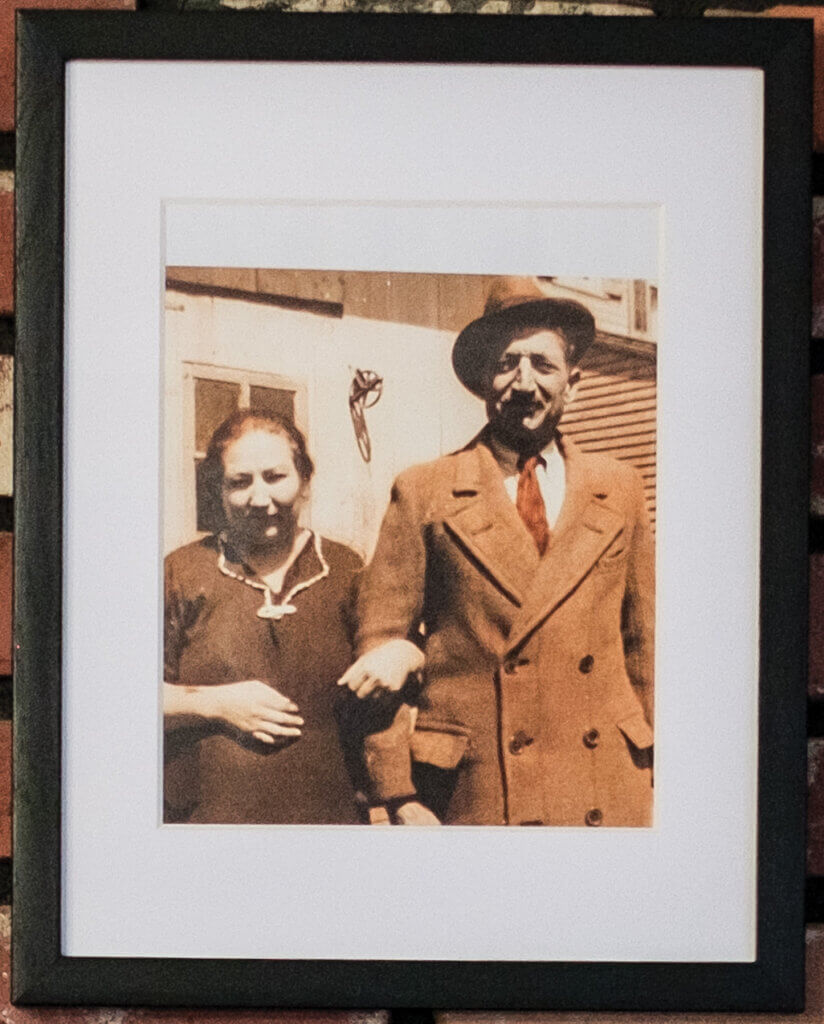 Setaro now knows that his family arrived in New Jersey from Italy a full generation earlier than he'd thought. An 1891 article about the murder of a Middletown, New Jersey, farmer prompted him to track down a coroner's inquest, which was stuffed with suspect interviews and witness testimonies.
"I realized all of these people were my relatives," he says. "So now I know they were here in 1888 and had settled an Italian colony at the foot of Cooper's Bridge, where they were bootlegging beer and offering protection for other Italian families as they moved to the area."
That places the Setaros among the earlier waves of Italians arriving in America. More than 4 million people emigrated from Italy to the U.S. between about 1880 and 1924, attempting to escape the poverty and other challenges of their country. And like the Setaros, many chose New Jersey as their new home. Setaro also began to discover that turn-of-the-century Red Bank was quite different from what he'd always imagined. His research conjured up a gritty and dangerous town, where his great-great-grandfather Domenico was murdered in 1903 by the Jersey Shore's most prominent bootlegger. Even though Domenico's killer was common knowledge, the murderer never went to jail—in fact, he grew even more successful and, to Setaro's shock, later became the brother-in-law and lifelong friend of Domenico's son.
While personally fascinating, Setaro realized that the family history he was uncovering had broader meaning. It turned out his family members were locked in jail for over six months after that 1891 murder as investigators searched for a culprit. "The Italian Americans were sort of hunted at the time," he says. "But then by 1912, they're helping get the next president of the United States elected. There's an Italian American heritage and story here that, frankly, has never been told and has been lost."
Fresh Storytelling Forms
After recognizing how many historical strands their family's story wove together, Setaro and Booton began thinking about how they'd tell it. They first settled on Rum Runner, a five-part podcast centered on their great-grandfather, Giovanni "Big John" Setaro.
"We did the podcast more for historical record and to own the story right away, rather than trying to blow it up for listens," Setaro says. They released all five episodes in February 2022.
Now he and Booton are working on a movie and hoping to secure a grant so they can buy an LED video wall to use for live-action filming. (The large, curved wall replaces a traditional green screen and was used to make the immersive Mandalorian series.)
Then there's the video game, which they're developing with another fresh technology: Unreal Engine 5—a 3D computer graphics creation tool. With help from old photos and maps, they've managed to precisely re-create the Red Bank of the 1900s, right down to real-life characters like Basie and Eisner. They're currently working to create a full playable demo.
"This story is not one book; it's not one movie—it's a universe that we're creating, essentially," Setaro says. "We're trying to assemble a 'sandbox' not just for ourselves and our production team but for other artists and historians in the area. The main goal is to get the story out there for any storytellers to have a vehicle."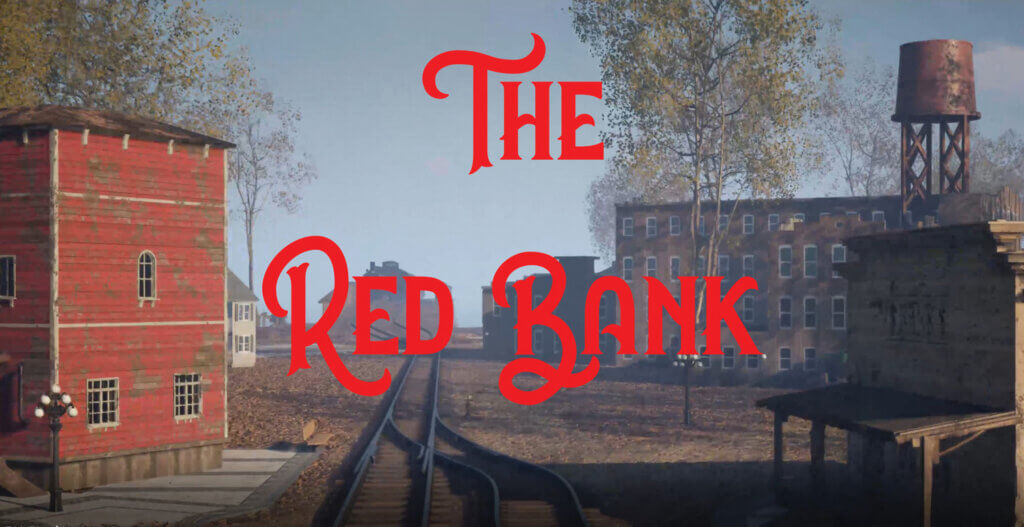 Reconnecting with Monmouth
While knee-deep in the massive project he's taken on, Setaro has found himself turning back to skills he learned as a student at Monmouth—along with connections he still has to the University itself.
A communication and media studies major, Setaro was part of the team that helped start Hawk TV News at Monmouth. In fact, he was its first anchor. "We didn't even have a teleprompter; I was just reading off a paper that we printed out," he remembers. "It was wild. But I was the only one that had any on-camera experience, and I probably hosted about 50 news shows, at least."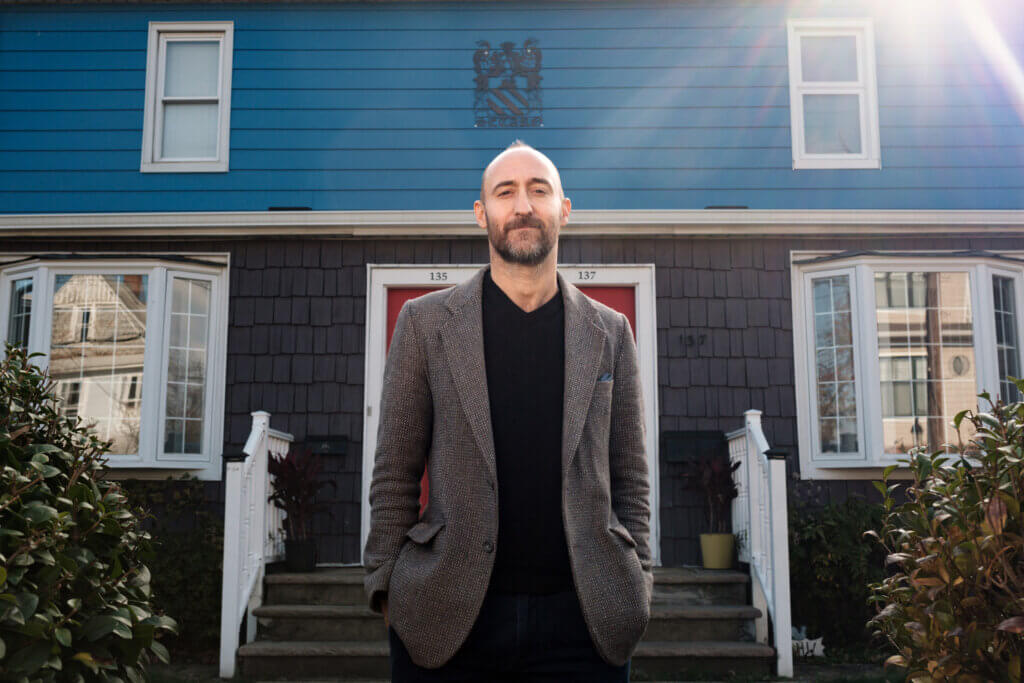 He further honed his journalistic experience with an internship at MTV News in the early 2000s. There he assisted in a quest to track down a Nirvana interview tape that had been stolen. (They never found it.) He often ran across Manhattan to pick up tapes for segments set to air that same day. He logged interviews and even held the boom mic when the team went out in the field. "That experience at MTV still to this day informs so much for me," he says, especially when it comes to research savvy and tenacity.
When his family project began to take shape, and soon grow bigger and bigger, Setaro decided to contact Monmouth for help. He reached out to the alumni engagement office and was directed to Aaron Furgason, an associate professor and chair in the communication department—someone Setaro had known during his own student days.
"It's been cool to reconnect with him," Setaro says. "It all feels pretty full circle."
In October, Setaro and Booton shared their project on campus in an ArtNOW visiting artist presentation. They've also been working and workshopping with the IDM Research Lab on their video game and invited students to explore the digital version of Big John that Setaro sculpted using Unreal Engine.
"As we grow our productions, we hope to offer more opportunities for students," Setaro adds. "We're really working on the ground floor of what this software can do as a storytelling medium."
While he acknowledges how much he's taken on with all of this—especially considering the project's multiple forms and the fact that he's already a busy real-estate agent in Red Bank—Setaro says he's enjoying the process and now feels committed to helping Monmouth County better understand this slice of its history.
"I just know there's a story to be told," he says, "and a wide appeal for it."