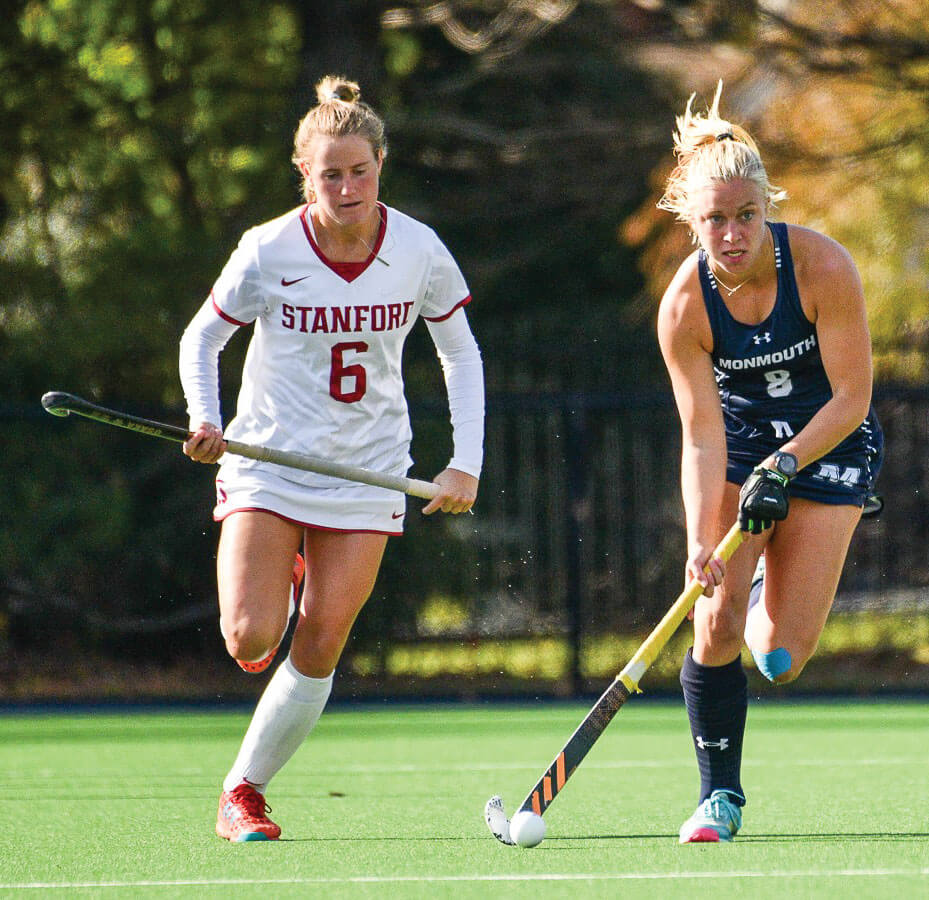 Making the Most of a First Impression
Field hockey wins regular season championship.
In its debut season in the America East Conference, the field hockey team captured the East Division Regular Season Championship outright, posting a perfect 5-0 record in league play. Five Hawks were named to all-conference teams, and the coaching staff, led by Carli Figlio, was recognized as the conference staff of the year.
Monmouth, which hosted the conference tournament, entered as the No. 1 seed. The Blue and White defeated the California Golden Bears, 4-3, in the semifinals before falling in the final minutes of the champion- ship to Stanford, 2–1.
The Hawks, who finished 14-5 on the season, were ranked in the Penn Monto/National Field Hockey Coaches Association National Coaches Poll for seven consecutive weeks—the last two at No. 20, the program's highest-ever ranking.