Going Places
Class of 2019 grads share where they're headed next, and how Monmouth helped them get there.
Andrea Mora
Next stop: Tufts University for a Ph.D. in chemistry—on full scholarship.
Having the opportunity to do faculty-mentored, hands-on research as a first-year student was one of the main reasons Andrea Mora enrolled at Monmouth. "I thought it would be a great opportunity to start here as opposed to a bigger college, where it'd take longer to get to know my professors and get them to see my passion for chemistry," she says.
Since freshman year, Mora has worked in Associate Professor Tsanangurayi Tongesayi's lab, examining the role heavy metals like lead, chromium, and zinc have on microplastics, and how they affect aquatic environments. "The overall goal is to look at the effect that they have on public health, because if these toxic metals are sticking onto the microplastics … they could scale up through our food chain … or upscale through drinking water systems," says Mora.
As she prepares to continue her work in water quality research at Tufts, she's thankful for the opportunities she had at Monmouth, and particularly the chance to work with Tongesayi.
"I couldn't have had anyone better to be my mentor—not just in chemistry, but also as an individual going through the process of applying for grad school," says Mora, an Honors School graduate who majored in chemistry with a concentration in advanced chemistry. "I'm a first-generation student, so I didn't really know much about college to begin with. Dr. Tongesayi was a big factor in getting me thinking about grad school and all the possibilities I would have if I were to obtain my Ph.D."
Dominique Connell
Next stop: Federal Trade Commission in Washington, D.C.
I interned in the division of advertising practices within the FTC's Bureau of Consumer Protection through the Washington Semester. My new job will be as a paralegal in the FTC's Bureau of Competition, working with antitrust law.
Monmouth gave me a leg up. Dr. [Joseph] Patten and Professor [Ryan] Tetro talked a lot about the benefits of going to D.C. for The Washington Semester, and how helpful it would be if you want to pursue a career in federal government. Because of the internship, I actually got two job offers from the FTC.
I couldn't have done this without basically the entire political science department. They made sure I did my best even when I thought I couldn't, and pushed me really hard, so I would not have walked across that stage at Commencement with the accomplishments I have without them. My parents also played a very big part.
I'm most proud of being an Honors School graduate and making Dean's List every semester at Monmouth.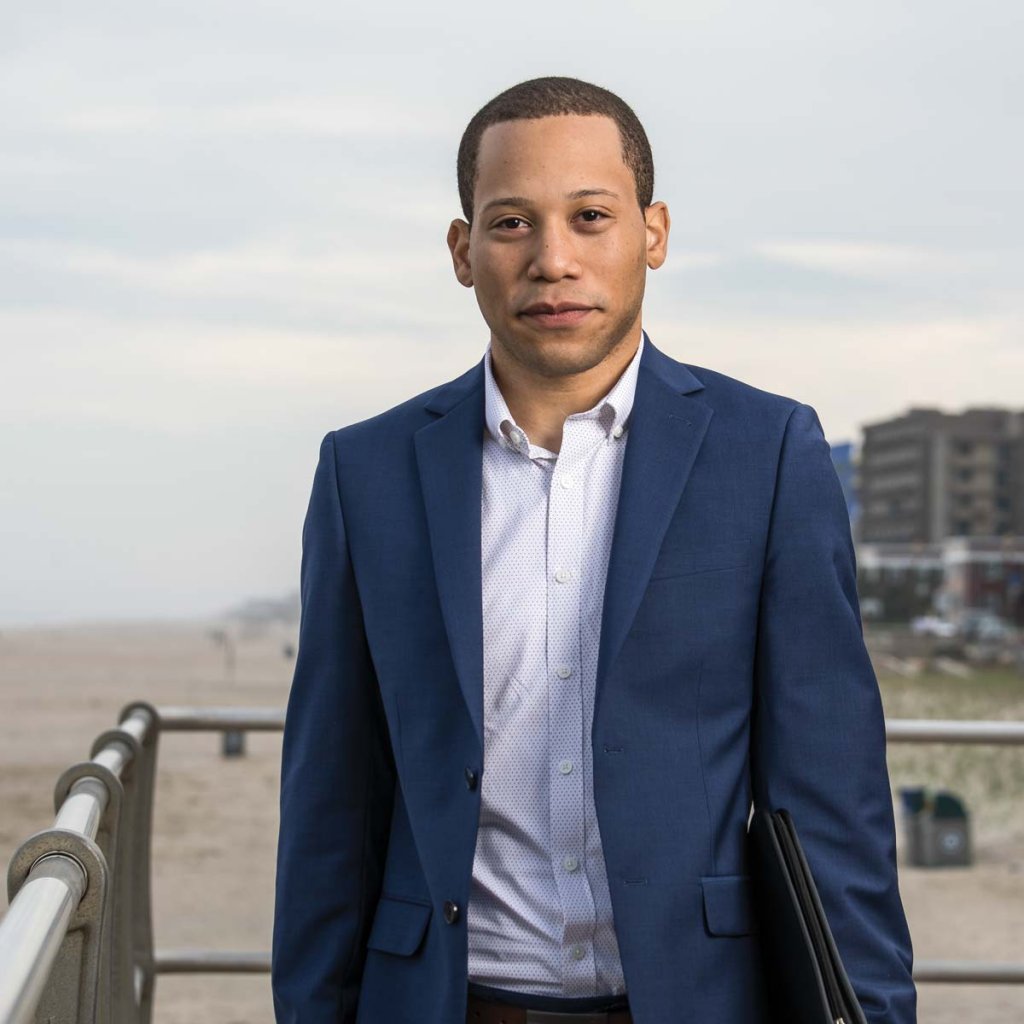 Bruce Wilson
Next stop: Citi Habitats New Development in New York City
Bruce Wilson was 8 when he caught the real estate bug after watching a realtor sell his parents' house. "I thought it was so interesting that someone could come in, tell you how much your house is worth, do open houses, and then sell it," he recalls. "As I got older, I was like—this is actually a career, and I can make a lot of money doing it. It just started from there."
After transferring to Monmouth his freshman year—"one of the best decisions I've ever made," says the former student ambassador—he earned his New Jersey real estate license at 19, his New York license at 20, and reached his first million dollars in sales last year. At Monmouth, he cofounded the Real Estate Club and was mentored by two real estate professionals through the Leon Hess Business School's SEEMA mentoring program.
During Wilson's junior year, Jeff Mass, assistant director of career services at Monmouth, helped him secure an internship as an onsite sales coordinator with The Corcoran Sunshine Marketing Group, a new development company. "It was the best experience I ever had," says Wilson, and it directly led to his new, full-time position at Citi Habitats (both companies are owned by Realogy). Since May, Wilson has been living in New York City while working on site at Citi Habitats' new project in midtown Manhattan.
"I'm literally living my dream," says Wilson.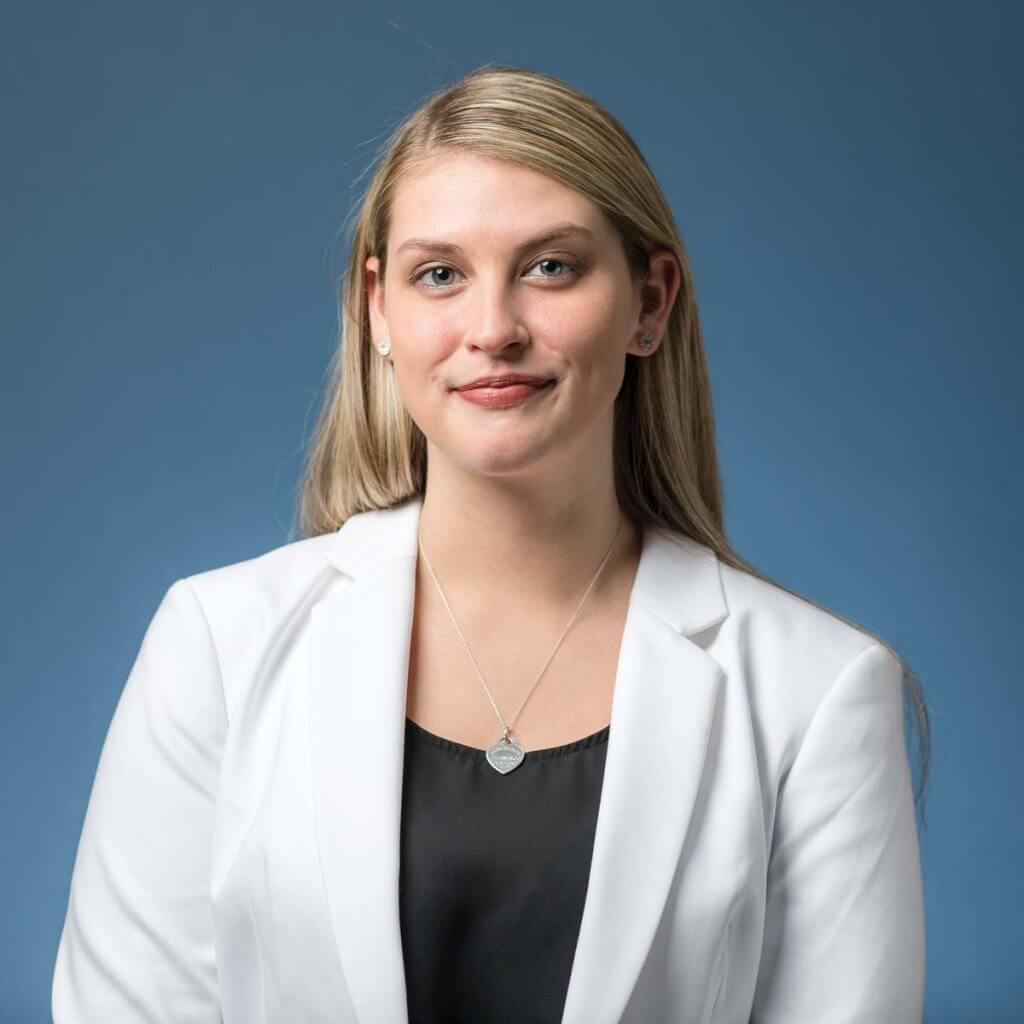 Lauren Niesz
Next stop: Comcast-NBCUniversal in Philadelphia
As an undergrad, Lauren Niesz took a general education IT class taught by Specialist Professor Jamie Kretsch. "She took me under her wing and said, 'You know, you're really good at this,'" recalls Niesz. With further encouragement from Kretsch, Niesz picked up an IT minor and, after graduating with her B.A. in English, enrolled in Monmouth's M.S. in Information Systems program. While attending the Grace Hopper Celebration of Women in Computing last fall (thanks in part to a scholarship Niesz secured from Anita B.org on a recommendation from Kretsch), Niesz landed an interview with Comcast-NBCUniversal. She was hired on site as a software engineer in Comcast Xfinity's testing department. "I think back on all the support I had, and I'm so thankful I was able to create those relationships with my professors," says Niesz. "Without them, I wouldn't be where I am today."
Emma O'Rourke
Next stop: London School of Economics for an M.Sc. in Development Studies
Although she entered college undecided on a major, Emma O'Rourke leaves with a purpose, and a passion for a field she might never have considered had it not been for her experiences at Monmouth University. "I was veering toward majoring in business, because it seemed like it would give me the most options," she says. But a freshman-year political science course, in which she applied theory to real-world problems, hooked her. She discovered a fascination with how politics and economics intersect, and her selection last year for Monmouth's Summer Scholars Program allowed her to further pursue that interest. She traveled to Guatemala to study how and why environmental factors cause migrants to leave that country, then published her findings in Sigma Iota Rho's Journal of International Relations this spring.
In September, O'Rourke will begin an accelerated master's program at the London School of Economics, where she'll be analyzing how and why countries develop the way they do. Even she admits that it's all somewhat incredible, considering she came to college feeling "a bit lost, basically."
Asked where she'd like to be in 10 years, she pauses before saying, "This is dreaming big, but I would love to be working at the World Bank or the United Nations Development Program." Seeing how far she's come in four years, it's not that unreachable of a dream.
Bernard Rebecchi
Next stop: Deloitte in New York City
I interned with Deloitte last summer. It's like a two-month interview: On your last day, you sit down with a partner who tells you if you have a job offer. So I got offered this position last summer.
My office will be in Rockefeller Center. I'll be a first-year auditor in the financial services industry.
I'll be spending my summer studying for the CPA exam. There are four parts; I took the first two already, and hope to finish by August. Each part is four hours long and requires hundreds of hours of studying.
I've taken 18 credits every semester since freshman year. Everyone always says, "You took 18 credits that long?" But I've earned my B.S. and M.B.A. in five years and I have a job lined up. You can't ask for more than that.
I may not have won gold on the track but I earned MAAC All-Academic Team honors every season I was eligible at Monmouth. I'm pretty proud of that.
The top question every runner gets is "Are you ever going to run a marathon?" and my answer is—no [laughs]. Why would anyone ever need to run 26 miles?
Marisa Creta
Next stop: Teaching English in Kosovo with the Peace Corps
I went to Nicaragua through Monmouth's Global Experience Programs. We worked at a school and an orphanage for people with special needs. This experience made me realize the importance of sustainability in developing countries, which is why I chose the Peace Corps.
I was also involved in Monmouth's Peace Corps Volunteer Preparatory Program. This program helps students to get certified with the Peace Corps by gaining necessary experience. The program has sent some members to visit alumni serving in other countries, and educates the Monmouth community on the Peace Corps. I would have never known about it without this program on campus.
I chose Kosovo because it's such a young country with endless potential. It experienced a genocide about 20 years ago, and they are still rebuilding the country. That's one of the things that interested me: I am going to have the opportunity to create sustainable projects for the second-youngest country in the world.
I'm both excited and nervous. It's hard to move to a different country and start over completely. That part is nerve-wracking. But it's exciting to have this opportunity, because I will be representing America overseas in a country that many overlook, which is an honor.
Ali Shahine
Next stop: Scripps Memorial Hospital La Jolla in San Diego
The day after receiving his BSN from Valparaiso University, Ali Shahine moved to New Jersey to enroll in Monmouth's MSN in Adult-Gerontological Primary Care Nurse Practitioner program. Shahine, who turned down acceptance offers from both Georgetown and Sacred Heart universities, says Monmouth was a good fit academically and offered him a scholarship, a perk he found to be rare while looking at other master's programs. "Graduate school can be pricey, so that was a big difference," he says.
That doesn't mean Shahine didn't need student loans—he did (though there's a happy ending to this part of his story as well). He also worked full time as an RN throughout his master's studies, first at Monmouth Medical Center and later at Lenox Hill Hospital in New York City (something made easier by the hybrid nature of his last-semester courses, in which he took class on campus one week and online the following).
Shahine says the knowledge base he accumulated from his studies at Monmouth, and the hands-on experience he gleaned through his clinical experiences (as well as working as an RN) "truly prepared me for the next step." For now, that step is working as an RN in the Cardiovascular Intensive Care Unit at Scripps Memorial Hospital La Jolla (Shahine's family lives in California). He plans to take his Nurse Practitioner boards this summer, after which he would ultimately like to work as an NP in either cardiology or dermatology, and perhaps teach.
Oh, and about those student loans? By scrimping and saving—and working a lot of overtime at the hospital—Shahine paid off both his undergraduate and graduate student loans before graduating this May. "I'm debt free, done with school, and I have a job," he says. "Thank you!"
Nicole Sivetz
Next stop: Cold Spring Harbor Laboratory for a Ph.D. in biological sciences
When Nicole Sivetz begins her Ph.D. studies at the Watson School of Biological Sciences at Cold Spring Harbor Laboratory (CSHL) this fall, it will be a homecoming of sorts for her. Last summer, Sivetz participated in CSHL's highly selective summer undergraduate research program. "Cold Spring is kind of like the Mecca, or Disney World, of molecular biology," says Sivetz about the world-renowned institution, which is home to eight Nobel laureates. "People from all over the world come there to teach courses, share the latest in their research, and … make decisions about policies that involve research development. It's a place that has its finger on the pulse of what goes on, and it was my dream to go there to learn."
Sivetz, an Honors School graduate who majored in molecular biology and chemistry at Monmouth, worked on cancer-related therapies in the labs of Professors Martin Hicks and Massimiliano Lamberto. She says being able to do hands-on, mentored research beginning in her freshman year "definitely gave me an advantage" when she applied to CSHL's Ph.D. program. "I'm so grateful to be leaving this place [Monmouth] knowing that I left no stone unturned and that I took advantage of everything this place had to offer me," says Sivetz. "I'm not afraid for what's next. I feel very prepared."
Jackson Pope
Next stop: King's College London for an M.A. in Conflict, Security, and Development
The professors who helped me the most were Dr. [Ken] Mitchell, my Model U.N. advisor; Dr. [Saliba] Sarsar ['78], my thesis advisor; and Professor [Ryan] Tetro, who teaches legal studies.
But they all played a role. I could walk into any political science professor's office and be like, "Hey, I'm working on this. Do you have any suggestions or help?" and I'd get a response.
You get out of college what you put into it. I was co-president of the Political Science Club, interned with the Peace Corps through the Washington Semester, and was on the Mock Trial team and Model U.N. It's all about building connections.
I'd be crazy not to be nervous about going to London for grad school, but I'm also very excited. It really is a multinational, multicultural city. And there are so many international organizations that operate out of there, and Europe too, so if you want to get into this field, it really is the logical choice to get your degree there.
In 10 years I would like to be somewhere where I felt that I was making an impact in people's lives.