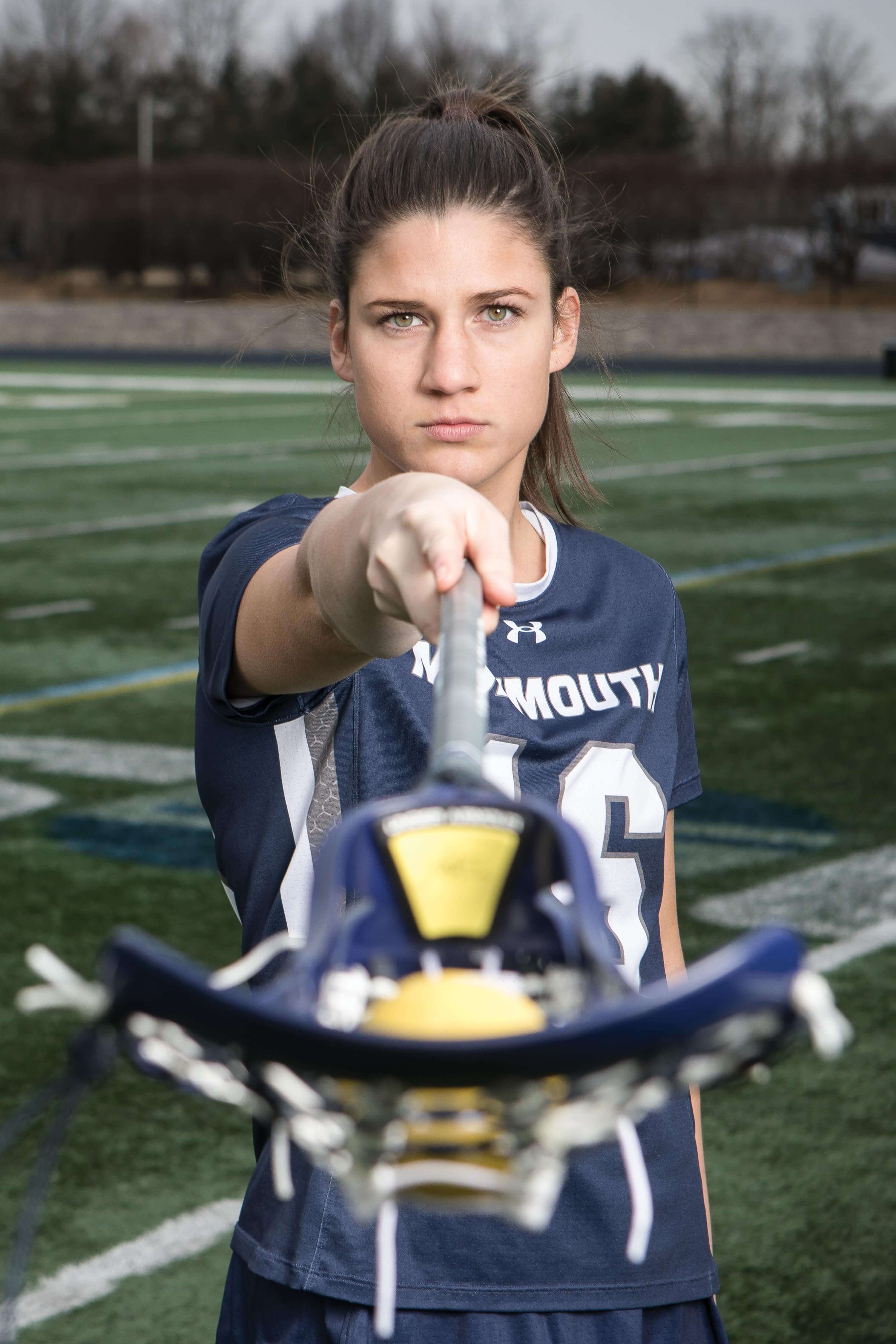 Future Focused
Megan Hart is making the most of the opportunities she's getting on and off the field.
Megan Hart, a junior defender on the women's lacrosse team, loves that she has been given the green light this season to do more. She knows this is her time to shine, but also that she must earn that right every game.
There's no need to remind Hart that mindset applies equally to the moments she is without a lacrosse stick in her hands.
"I am a very competitive person," says Hart, who was coming off a two-hour practice and a session in the weight room. Two more classes loomed, and her day wouldn't end until 10:30 p.m., nearly 15 hours after it began. "I want to be the best on the field, but I'm also trying to be the best in the classroom as well."
She is well on her way. A 2018 MAAC All-Academic Team selection, Hart led the Hawks with 52 ball controls and tied for second with 19 caused turnovers last year. Both were huge increases over a successful freshman year. She entered this season eager to become a larger part of the offense.
"I think that this year I have the potential of being a threat," says Hart. "I take the draw. I play defense. I'm good with transition.
The 2019 season has already added another dimension to the upperclassman's role: team leader. She is teaching newcomers what she's learned while embracing Head Coach Jordan Trautman's mantra: Be ready to be uncomfortable, and be comfortable with being uncomfortable. As Hart tells newer players, "If you can listen, adapt, and overcome, there are going to be really big things for us if we can all just buy into that."
Hart's on-field confidence carries over to the classroom, where she boasts a cumulative 3.85 GPA. In June, the finance major will start a 10-week internship in Bank of America's Advisor Development Summer Analyst Program. Based in Washington, D.C., she'll be working with Merrill Lynch's wealth management team to gain real-world experience.
Academically, Hart says, last semester felt different. She had completed most of her general education course work and was heavy into finance classes when the realization hit: This feels right. I can see myself using this material in the future.
"Everything," she says, "is falling into place."
Hart sees another parallel beyond athletics providing discipline in the classroom and vice versa
"Every time I learn something in either sports or academics, it's such a rewarding feeling," she says. "Knowing that you're better than you were the day before, and even to look back to my freshman year and just how much I've grown, is kind of crazy."
What's even more crazy? The green light will be up for a while. Hart has another year to show everyone—and, most importantly, herself—how far she can go.