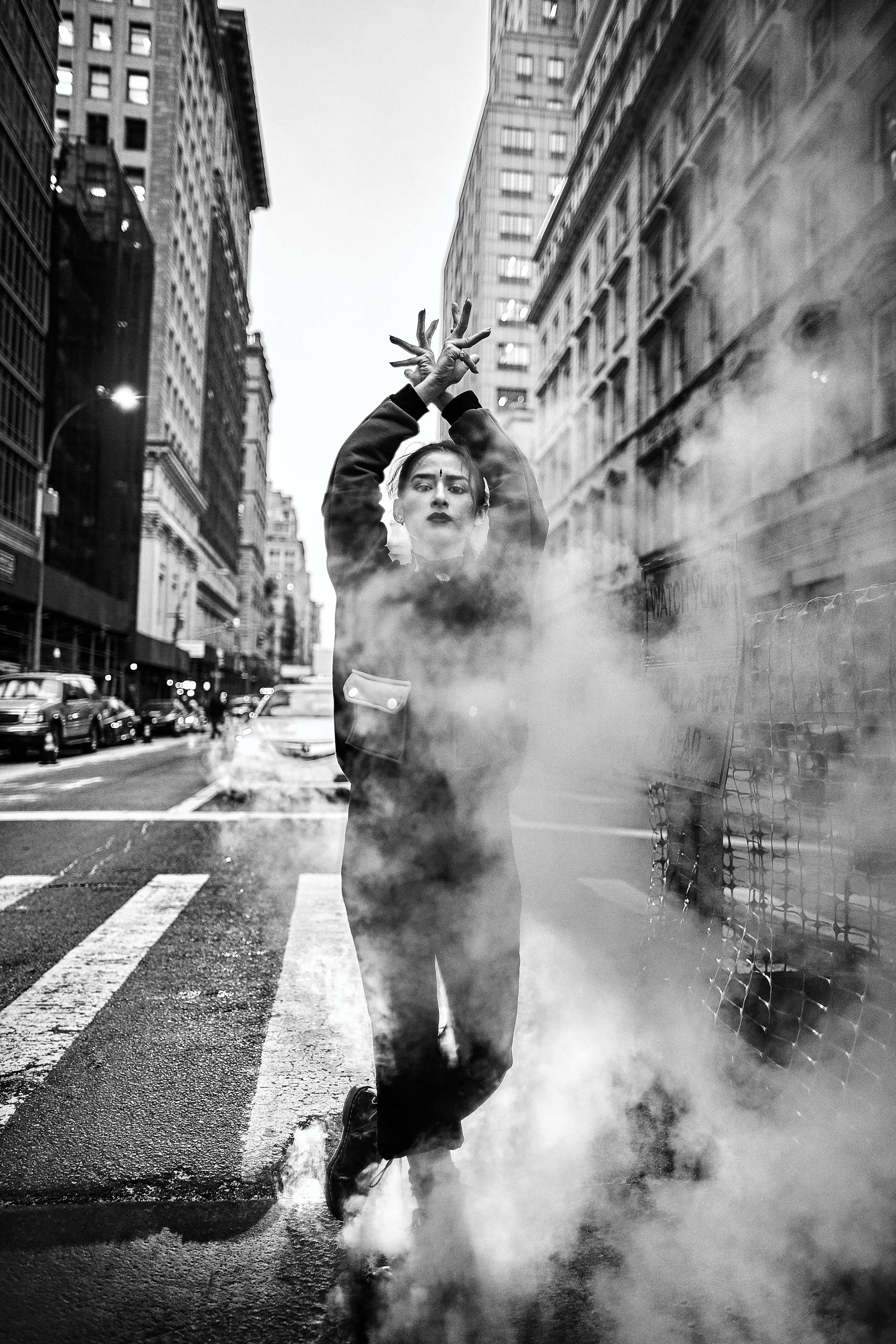 Finding Her Element
How Ishita Bhattacharya went from pre-med to pioneering choreographer.
In the spring of 2017, Ishita Bhattacharya '16 called her parents from India and announced that, after years of working toward medical school and with an acceptance already in hand, she had decided not to go.
They reacted about as she'd expected.
"They were like, 'Come home immediately, you've gone insane,'" she jokes now.
But Bhattacharya, who also goes by the stage name Ishita Mili, says she has no regrets about the waves of change she set off with that single decision—and the new Urban Indian dance style and professional troupe she's created since.
Though she's been dancing since she was three years old, Bhattacharya says she spent most of that time struggling to find a style that felt like a true fit. In Indian classical dance, which she studied for most of her life, she had trouble connecting to the ancient stories each dance explored, and coveted the fast, powerful parts that consistently went to male dancers.
When Bhattacharya discovered urban hip-hop at age 16, she thought she'd found her answer. The new style felt freeing. She came to Monmouth through the Monmouth Medical Scholars Program to pursue a chemistry degree, and joined a hip-hop dance company in nearby Matawan, New Jersey. But soon she began noticing the limits of that style, too.
"I still felt like I was confined by a style that didn't necessarily reflect my whole experience," she says. "I had to put my 'Indianness' away in a box [while dancing hip-hop] and consciously make sure not to bring that out."
After an ACL tear took Bhattacharya off her feet in 2015, she spent time considering her future in dance. She decided that "if I go back [to dancing] at all, I want to make something that speaks to me and that says what I want to say, how I want to say it."
Fresh out of her knee brace, she choreographed a new piece for a dance showcase. People liked it, so she made more. At first she didn't even have a term for what she was doing, but eventually it came to her: Urban Indian.
Drawing from both Indian classical and modern hip-hop styles, Bhattacharya says that her choreography is primarily rooted in reexamining old Hindu myths, our relationship with nature, and the structure of society. Her goal is to offer Indian audiences a fresh take on familiar moves and stories while also attracting audiences who've never even seen Indian dance before.
In July 2017, Bhattacharya founded her own Urban Indian dance troupe—IMGE (Ishita Mili Global Exposé)—which includes 15 professional dancers. The group has performed at the Seattle International Dance Festival, Lincoln Center Out of Doors, and other venues around the U.S. She says audiences have been as varied as the styles she is melding.
"We're always trying to make sure we're reaching different types of people and that our work is truly global, in that it can speak to anybody," she says. "We're trying to break down barriers."
Eventually Bhattacharya hopes to create a longer show that could play in large venues and tour the world. And, yes, she knows that won't be easy. "Currently there are no opportunities that exist for this style, so I have to create them," she says. "It's less about opening doors versus building those doors to open.
"In the past year especially, I really have found my purpose," she adds. "And my parents aren't mad at me anymore, so that's good news."