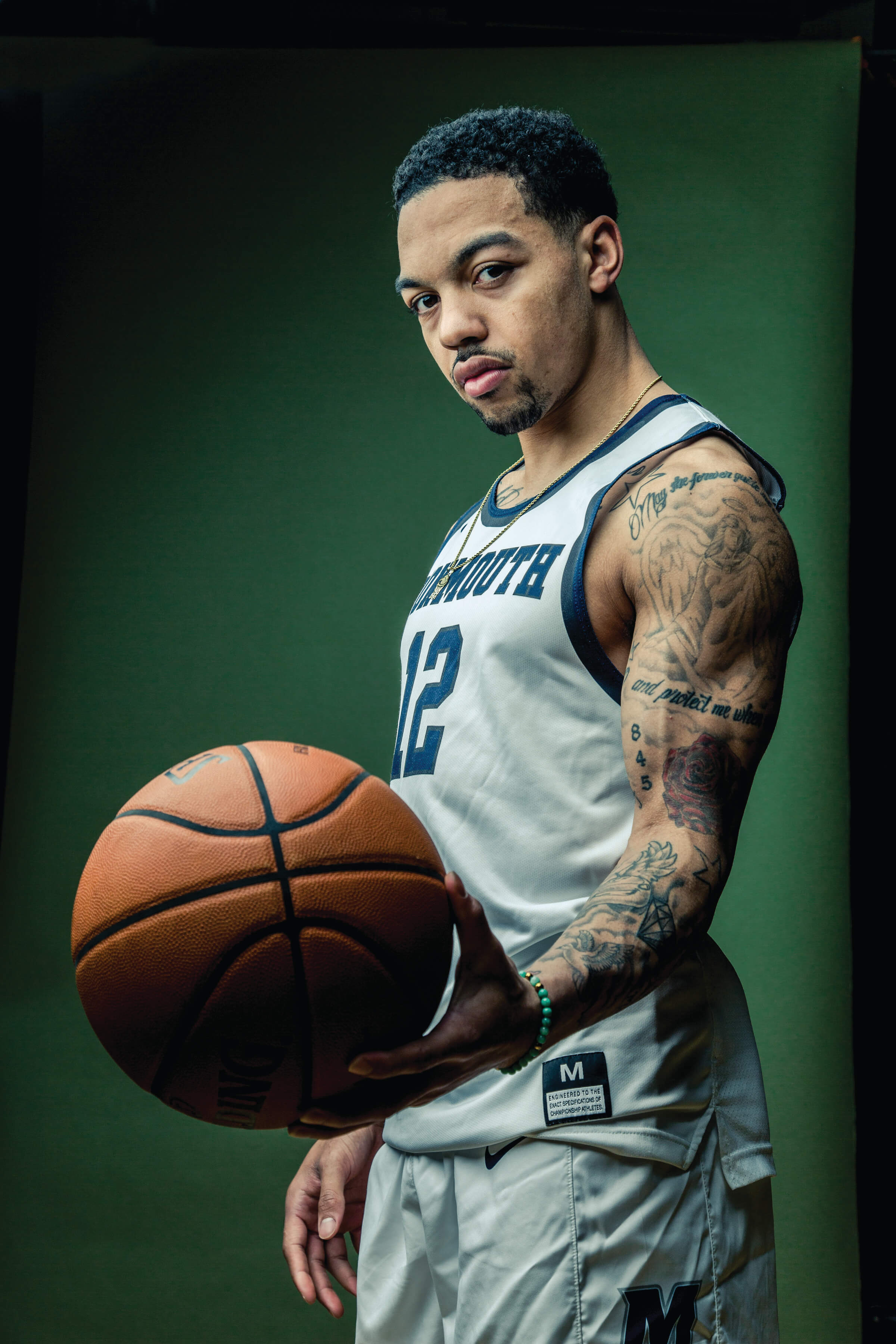 End of an Era
Justin Robinson reflects on an amazing Hawks career.
Justin Robinson spent the past four years proving he was good enough to play basketball at any college in the country. Surely, part of him must wish that he'd gotten the chance.
"Never," says Robinson. "There was never any doubt or regret, never any thought about transferring. Why would I transfer to play for someone who didn't want me?"
That impassioned response came in late April, barely a month after the end of his remarkable college career. As it is for any soon-to-be graduate, the spring of senior year is a time to reflect on the past and focus on the future. For Robinson, the latter means prepping for a professional basketball career: He was invited this spring to the Portsmouth Invitational Tournament, an annual showcase of college seniors hoping to impress NBA scouts. A pro career overseas might be more likely, but regardless, there is plenty for Robinson to look forward to.
Still, he's in no hurry to forget his time at Monmouth. He came here from Kingston, New York, his small stature—he proudly tells you he's 5-foot-8, a number he says he's "never embellished"—scaring off most recruiters. But not Coach King Rice, who saw a talented kid with a point to prove. Robinson wasted little time making Rice—"the one man who gave me the opportunity to further my career"—look prescient. He averaged 7.1 points and 3.0 assists per game as a freshman. As a sophomore, he started every game and led a team that had won just 11 games a year earlier to an 18-15 mark.
Then came the magical 2015–16 season, so much of it created by Robinson. Sixteen points in a season-opening win at UCLA. Two clutch free throws in the closing seconds to upset Notre Dame, the program's first win over a ranked team. A season of scoring sprees—28 points apiece against USC, Drexel, and Dayton; 29 at Iona; and a career-best 36 against Siena—that powered the Hawks to the MAAC title game. A heartbreaking loss there cost them a chance at the NCAA tournament, but that could hardly diminish what Robinson accomplished: a new single-season scoring record, the MAAC Player of the Year Award, and more important to him, a program record 28 wins.
In his senior year, a year in which the Hawks "settled" for 27 wins, Robinson became just the second Monmouth player to crack the 2,000-point mark for his career. He admits to disappointment at never reaching the NCAA tournament, then remembers how far the program came in such a short time:
"My freshman year, warming up before the game, nobody in the stands, whole sections of the bleachers not even pulled out yet—you remember that," he says. "The past two seasons, the gym [was] full before we were even done with warm-ups. To be part of that transition, it's a blessing."
That blessing went both ways. Near season's end, 11-year-old Erica Schaeffer, a Hawks season-ticket holder along with her parents, wrote letters to the front offices of all 30 NBA teams urging them to draft her favorite player (this after her father told her Robinson might end up playing overseas). Erica's letter was on Robinson's mind a few weeks later when he wrote one of his own—longhand, on three pages of college-ruled paper—and tweeted it out to fans. "I would see [the Schaeffers] at games my first two years, always in the same spot," he says. "Just seeing their loyalty and dedication, I almost felt obligated to reciprocate."
Erica and every other fan would likely tell Robinson that there's no need. Over the last four years, he gave them plenty.