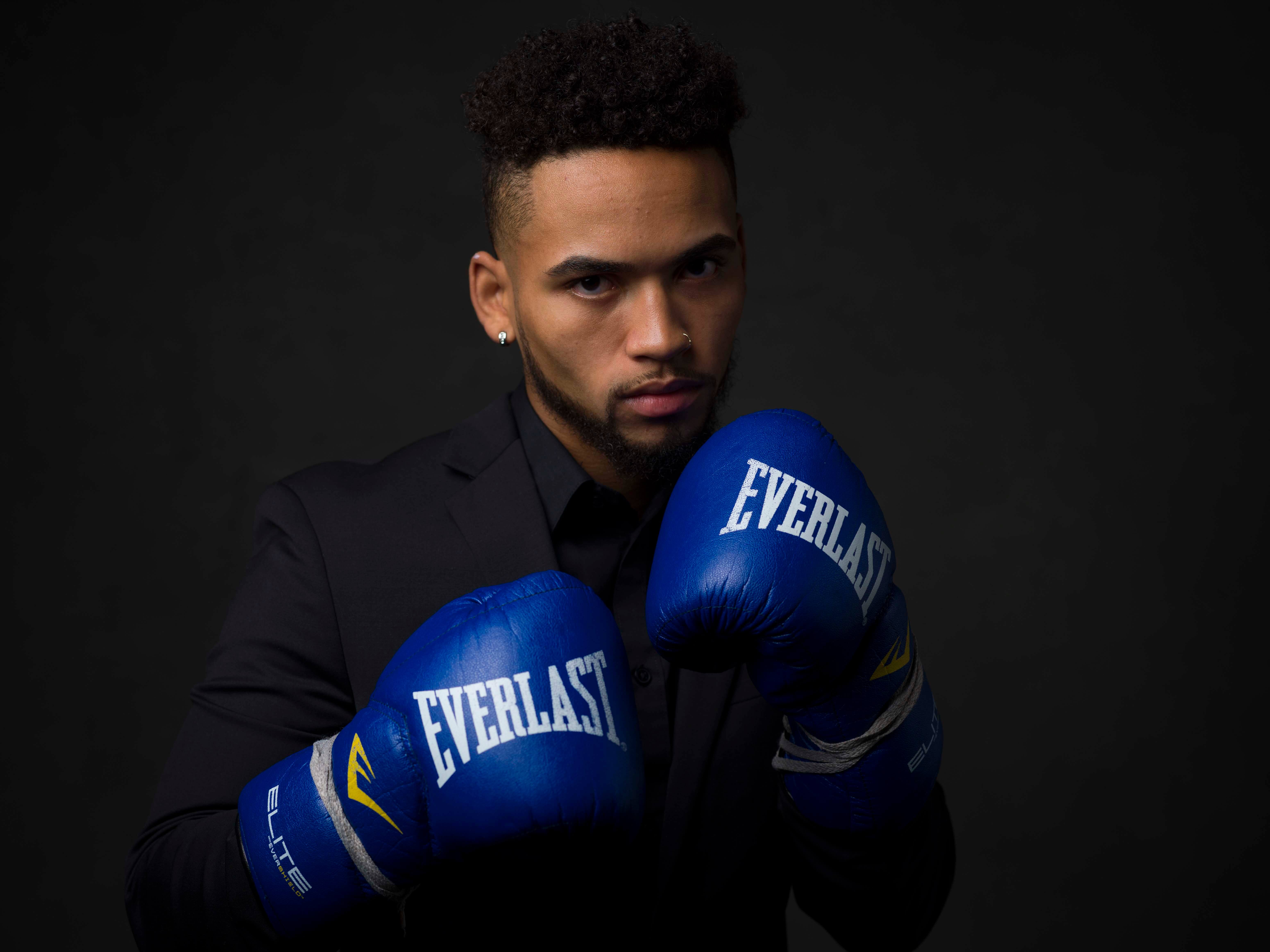 Building a Knockout Resume
Junior business major Malik Nelson has a burgeoning professional boxing career.
It's 5 a.m., and Malik Nelson shuts off his alarm to start the day. He laces up for a 4-mile run, showers and eats breakfast, and then heads to class. Once classes end, he studies until 7 p.m. before heading to the gym for a three-hour workout session.
This isn't the typical schedule for a college junior, but then Nelson isn't your typical student. He's a business administration major who also happens to be a professional boxer.
"I came to Monmouth to educate myself and prepare for my post-boxing career," says Nelson. "I'm studying business and finance so I can be smart with money, build an investment portfolio, and learn how to operate a business successfully."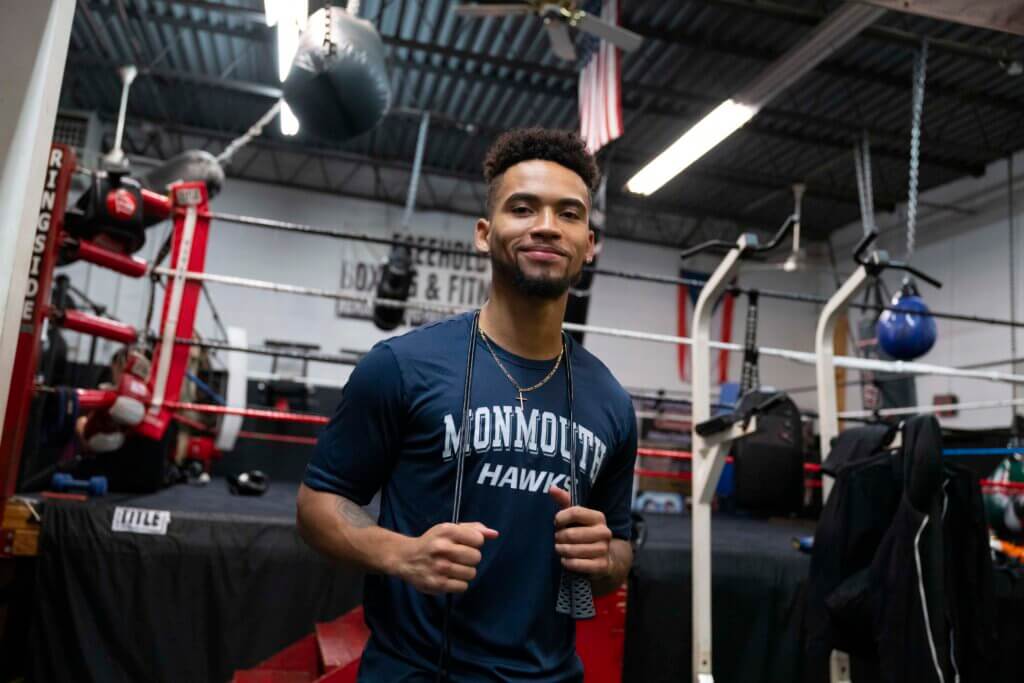 Nelson built a prolific amateur career, amassing 125 fights and seven national titles by age 17. The professional ranks were in his crosshairs, but he made a decision that was best for his long-term future. Nelson put boxing on hold to pursue his degree at Monmouth—an incredibly mature decision that he hopes will pay prize-money dividends.
With only three semesters remaining to graduate, Nelson returned to the ring this past summer to make his professional debut at the Prudential Center. He unleashed his relentless style of fighting, knocking down his opponent twice in the opening round before the bout was stopped in the fourth and final round of the super featherweight fight.
"Growing up as an amateur, I never got to fight in Jersey, so making my pro debut in front of friends and family was the best," says Nelson. "I was confident because of the work I put in during training. To any opponent I face, I will outwork you. My will to defeat you will make you want to quit, and I will never stop."
Nicknamed "The Natural," Nelson is trained by his father, Melvin Nelson, and his uncle, former International Boxing Federation cruiserweight champion Imamu Mayfield. His management team includes two Monmouth alumni, Bayaan Oluyadi '13 and Qasim Shaikh '20, who Nelson says have helped him succeed academically and in life.
"Balancing classwork and training can be tough, but staying mentally strong is the most important aspect to being successful," says Nelson. "The pressure doesn't really faze me. Pressure makes me fight harder."
Nelson is the rare student who can say that and mean it.