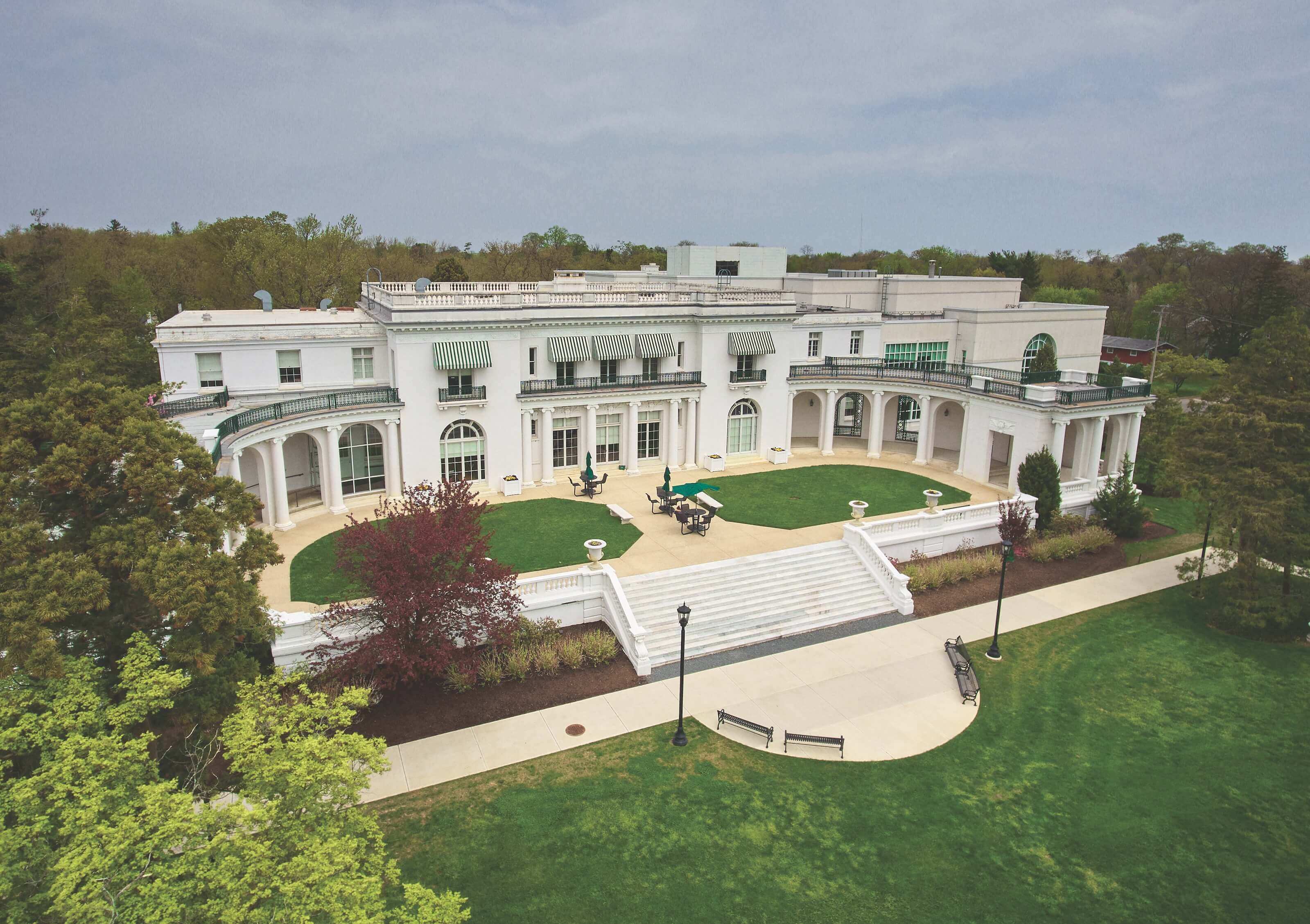 A Palace of Books
Monmouth's library was once a summer retreat for one of America's wealthiest families.
Two years before construction of the Guggenheim Mansion was complete, the estate's architects (from the same firm that built the New York Public Library) won a gold medal for the building's design.
Built as a summer cottage for Murry and Leonie Guggenheim, known for both their extravagant wealth and their philanthropy, the mansion was fashioned in the Beaux Arts style and modeled after the Petit Trianon in Versailles. The original estate sat on eight acres and included the 35-room mansion, a small pond, and a carriage house (which today houses the Lauren K. Woods Theatre). With a white stucco exterior, largely white interiors, and numerous floor-to-ceiling windows and doors, the cottage had a light, airy feel and was less extravagantly decorated than other summer homes built by wealthy families of the time.
After his parents' deaths, Edmond Guggenheim, who ran the family foundation, offered the estate to Monmouth Medical Center. But locals petitioned against the move, with many saying they preferred the estate instead be donated to Monmouth College.
The property was officially conveyed to the college on September 9, 1960. Since then there have been two major construction projects: a four-story addition built in 1967 and a $14 million expansion and renovation project completed in 2003.
Today, the Murry and Leonie Guggenheim Memorial Library is home to more than 300,000 books—472 of which were written by Monmouth University authors.