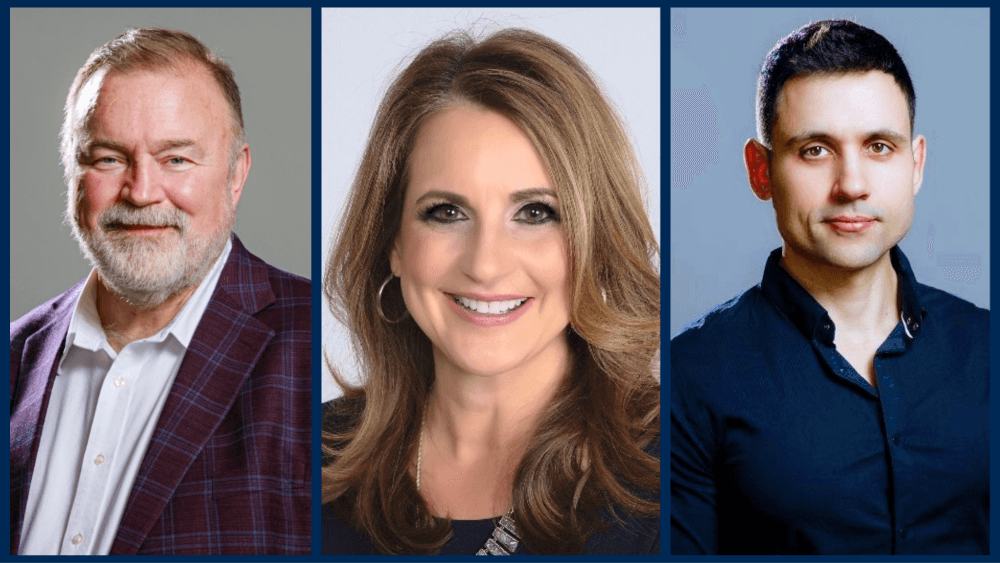 2022 Alumni Award Winners
The Alumni Association honored three graduates for their professional accomplishments and service to the University during Alumni Weekend in June
David Wilson '80, a retired journalist whose career spanned more than four decades in print and broadcast media, received the Distinguished Alumni Award, the highest honor bestowed by the Alumni Association. Karyn (Calabro) Cusanelli '89, a sales associate with Diane Turton Realtors, received the Outstanding Alumni Service Award for her tireless advocacy and volunteer work on behalf of the University. And entrepreneur Saoud Khalifah '13, '14M received the Recent Alumni Award.
Distinguished Alumni Award
Bestowed on a graduate who has distinguished themself by contributions to their profession and who serves as an inspiration to the next generation of alumni and the community at large.
David Wilson '80 retired in January from a journalism career that began while he was still a student at Monmouth. An English major with a concentration in media studies, Wilson was active in The Outlook and WMCX as well as the Student Government Association and the Honor Society. During his junior year, he interned at the Asbury Park Press and was hired afterward as an editorial assistant and music writer. After graduating, Wilson worked at the Millville Daily as a general-assignment reporter. Then he moved to business journalism, where he spent almost four decades. 
Wilson worked at Dow Jones before becoming the second U.S. stock reporter hired at Bloomberg LP. He ran Bloomberg bureaus in New York and Princeton, began a news-training program, had two stints as a columnist, oversaw stock-market coverage globally, and served as stocks editor on radio and television. Upon Wilson's retirement, company CEO and cofounder Mike Bloomberg credited Wilson with helping "to shape Bloomberg News into what it is today through his writing and his teaching."
Wilson says the personalized education he received at Monmouth and extracurricular opportunities he took part in prepared him well for his chosen profession. "Monmouth was the foundation on which I built my journalism career," he says. "It gave me the start that I needed."
---
Outstanding Alumni Service Award
Bestowed on a graduate who demonstrates unwavering commitment and dedication to Monmouth by way of their exceptional leadership, volunteerism, generosity, and advocacy.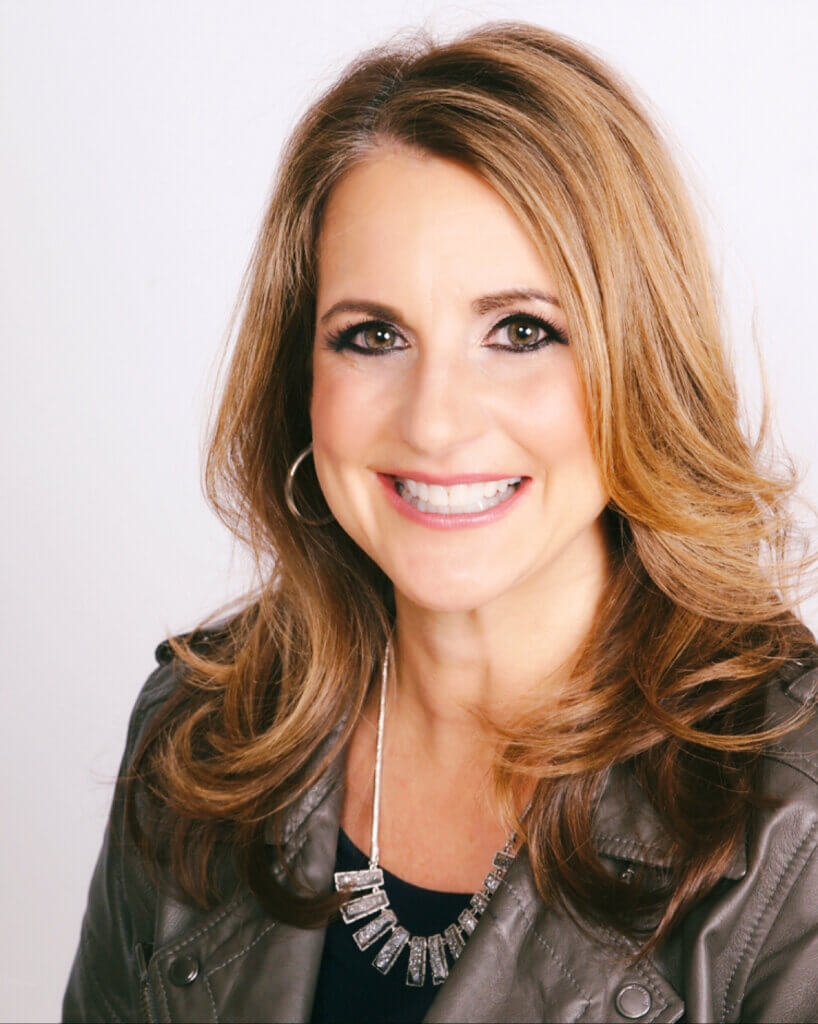 As a student majoring in business administration with a concentration in marketing, Karyn (Calabro) Cusanelli '89 was involved in just about everything: the Student Government Association, the College-Wide Advisory Board, the American Marketing Association, and WMCX, to name a few. She was also a four-year faculty merit scholar and served as a member of several national honor societies, including Delta Mu Delta, Lambda Sigma Tau, and Phi Eta Sigma. 
Since graduating, Cusanelli has remained a dedicated volunteer at countless alumni events. She has been a member of the Alumni Association Board of Directors since 2014, serving consecutive terms as president since 2015. That same year she was elected to the Board of Trustees as an ex officio member and has served on multiple board committees. Additionally, Cusanelli was a member of the Presidential Search Committee and Transition Team and served on the committee for Together We Can—The Campaign for Scholarship.
Cusanelli and her husband, Nicholas '89, have established an annual scholarship and are legacy parents to two alumnae: Marissa (Cusanelli) Purdy '14 and Gianna Cusanelli '18, '22M. 
"One of the most rewarding things my involvement as a volunteer at Monmouth has given me is the opportunity to meet and interact with so many incredible students," says Cusanelli. "I'm really impressed by the dedication and achievements of these students, and I get excited to think of their futures and all they will contribute."
---
Recent Alumni Award
Bestowed on an individual who graduated within the past 15 years and whose success will inspire current and future alumni to strive for professional and personal achievement.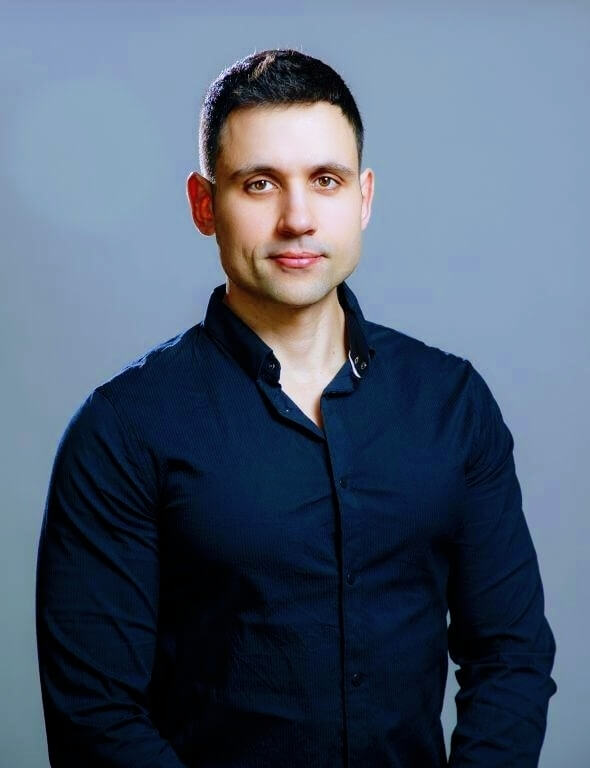 Saoud Khalifah '13, '14M is the founder and CEO of Fakespot, a data analytics company that has helped millions of consumers around the world scan online reviews to get better insight about the items they want to purchase. Khalifah founded Fakespot in 2016 after several Amazon purchases did not match the reviews he had relied on. He says he is passionate about restoring trust and transparency to online information, starting with e-commerce, by using technologies like machine learning and artificial intelligence.
Prior to launching Fakespot, Khalifah worked as a software engineer on Goldman Sachs' equities trading platform and as an adjunct professor teaching computer science and software engineering to undergraduate and graduate students. He has a B.S. and M.S. in software engineering and has been writing software since the age of 11.
"My advice for fellow Hawks who want to be entrepreneurs is to pursue something in your life that you're passionate about," says Khalifah. "Entrepreneurship is a life of dedication, resilience, and grit, where there are constant ups and downs. And it is only bearable when you are doing something you enjoy."