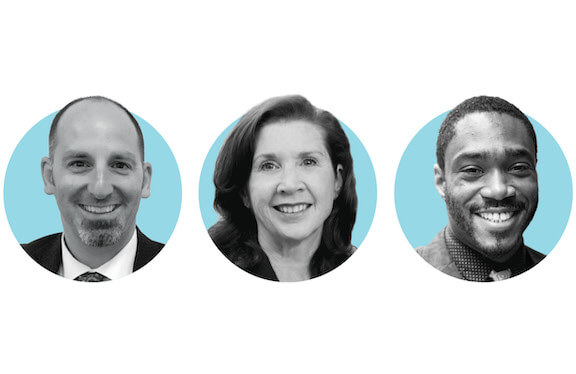 2019 Alumni Award Winners
Alumni Association honors three alumni during Reunion Weekend.
The Monmouth University Alumni Association feted three Monmouth graduates for their professional, volunteer, and civic accomplishments as part of Reunion Weekend festivities in June. Michael Salvatore, Ph.D. '98, received the Distinguished Alumni Award in recognition of his achievements in the field of education. Deb Mannix '83 received the Outstanding Alumni Service Award for her work in bettering the University community. And Dante Barry '10 received the first-ever Recent Alumni Award, which is given to an individual who graduated within the past 15 years and has already demonstrated a high level of professional success and made a significant impact on society. Here's more on the winners.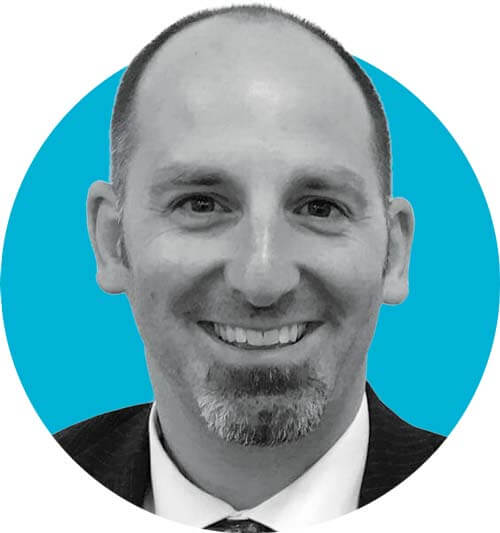 Distinguished Alumni Award
Michael Salvatore, Ph.D. '98
Superintendent of Long Branch
Public Schools
Degree Program: B.S. Special Education
Student Activities: Football
Michael Salvatore has developed a reputation as a personable, forward-thinking instructional leader with a purpose to ensure that children matter most. Salvatore firmly believes "access" is the great equalizer, affording children opportunities to engage with high-quality content, which creates learning experiences far beyond the school walls.
With his alma mater in mind, Salvatore has worked to build a stronger partnership between Monmouth University's School of Education and Long Branch Schools through internship and employment opportunities for future teachers. Today, Salvatore serves as a member of the School of Education Dean's Advisory Council, providing industry advice to support the new doctoral program in education and develop new processes to better prepare teacher candidates for the workforce. In addition to his commitment to Monmouth's School of Education, Salvatore volunteers with his former "team," Monmouth football, as a fan and speaker to current student-athletes. Through this effort, Salvatore has helped to foster a suite of service projects between student-athletes and Long Branch students, creating an outstanding learning opportunity for all involved.
Professional Accolades/Activities
Selected as New Jersey's 2019 Superintendent of the Year by the New Jersey Association of School Administrators.
President of Great Schools New Jersey, an organization comprising more than 180 school districts with extraordinary needs.
Appointed as a national presenter on early childhood education by the U.S. Department of Education.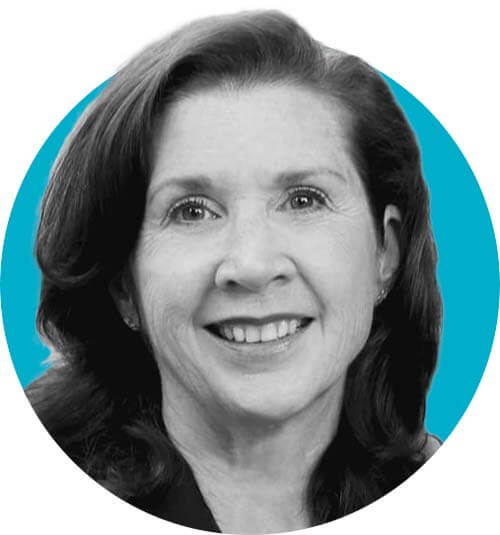 Outstanding Alumni Service Award
Deb Mannix '83
Senior Financial Advisor and Assistant Vice President, Merrill Lynch
Degree Program: B.S. Business Administration with a concentration in Finance
Student Activities: Head Resident Hall Assistant, Gamma Gamma Sigma
For over a decade, Deb Mannix has been an active alumna volunteer. Aside from attending signature alumni events and athletics games, Mannix has volunteered her time in support of academic initiatives, including serving as former chair of the Business Council and member of the council's Steering Committee, being involved in the Career Discovery Series, and serving as a guest speaker on business strategy. Mannix has also served on the Holiday Ball Committee, which exists to plan and support Monmouth's annual gala to raise funds for student scholarship. In addition to volunteering her time, Mannix and her husband, Craig Hendrick, have decided to join the Shadow Lawn Society, Monmouth's planned giving recognition society.
Above all, Mannix enjoys her volunteer commitment as a mentor for Leon Hess Business School students, helping to place business students in internship and career paths so they can achieve their professional goals.
Professional Accolades/Activities
Active member of Shore WINS, a women's networking group in Monmouth County, New Jersey.
Avid volunteer for many charitable foundations, including the Jon Bon Jovi Soul Foundation and Mater Dei Women's Leadership Program.
Mentors young professionals through Women's Unlimited.
Founder of Vertical Vixens, a national women's ski club.
Recent Alumni Award
Dante Barry '10
Executive Director and Co-Founder, Million Hoodies Movement for Justice
Degree Program: B.A. Political Science
Student Activities: Phi Kappa Psi, Student Government Association, Admissions Ambassador
Dante Barry is the cofounder and executive director of Million Hoodies Movement for Justice (MHJ), a human rights organization that is dedicated to ending gun violence and reimagining safety and justice for all communities. MHJ partners with leaders and advocates to advance state reform through advocacy, public education, coalition-building, and research. Since the organization's inception, Barry has worked hard to promote strategies to stop the cycle of violence and build healthy communities.
Previously, Barry served as a director of a summer organizing fellowship and chapter services coordinator for the Roosevelt Network, providing triage and training a generation of young people to organize for student-driven policy initiatives at the local level. Barry also served as the engagement editor for the Roosevelt Institute, launching the organization's first digital program. He also advocated for education and healthcare policy at the state and federal levels to provide low-income access to school-based health centers at the School-Based Health Alliance.
Professional Accolades/Activities
Named in Revolt TV's "New Leaders of Social Justice" and The Root's list of 100 black influencers
A frequent commentator for Al Jazeera America, Barry has also appeared on The Daily Show with Jon Stewart, NPR, and MSNBC. He also writes extensively on racial justice and participatory democracy for The Nation, MSNBC, HuffPost, Ebony, Truthout, and other news outlets.