Art Exploration at Monmouth University: The Permanent Collection and Galleries
Immerse yourself in wide range of eclectic, one-of-a-kind artwork and cultural experiences by visiting our online permanent art collection and Monmouth University's three art galleries.
The permanent collection has been curated for many years and focuses on works that interpret various forms of social consciousness as well as regional art. Some artwork was purchased as awards from the Monmouth Festival of the Arts program, while others were contributions from faculty and alumni and gifts to the University. Among the most coveted and largest collections are the drawings and watercolors by Lewis Mumford, and drawings, paintings, and prints by Jacob Landau and Robert Mueller.
The Monmouth University Galleries (Joan and Robert Rechnitz Hall DiMattio Gallery, Rotary Ice House Gallery, and the Pollak Gallery) serve as a showcase for regional, national, and international artists. Rotating works throughout the galleries challenge public perceptions of civil, social and aesthetic issues affecting society, while inspiring and educating students, faculty and the community. This platform offers a valuable setting to explore and discuss artwork, creative perceptions, and societal issues.
Through ever-changing exhibits, events, and other forward-thinking programming, the permanent art collection and the galleries contribute to the overall success of the Monmouth University's Center for the Arts. They also serve as prominent venues for arts in the tristate area that are well worth visiting.
Leadership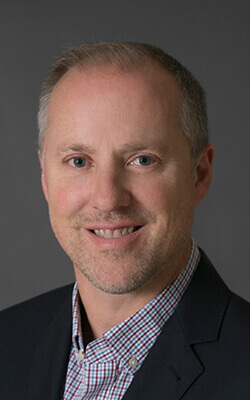 Scott Knauer
Director of Galleries and Collections
Fred McKitrick
Chair, Department of Art & Design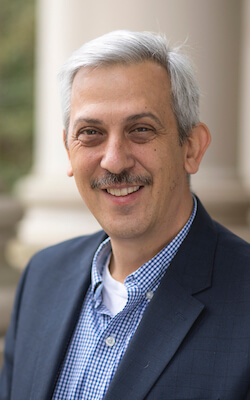 Richard Veit
Interim Dean of the School of Humanities & Social Sciences
Help us Grow the Collection
If you are interested in donating a piece of artwork to the Monmouth University collection, please contact Scott Knauer by phone at 732-923-5786 or email, sknauer@monmouth.edu