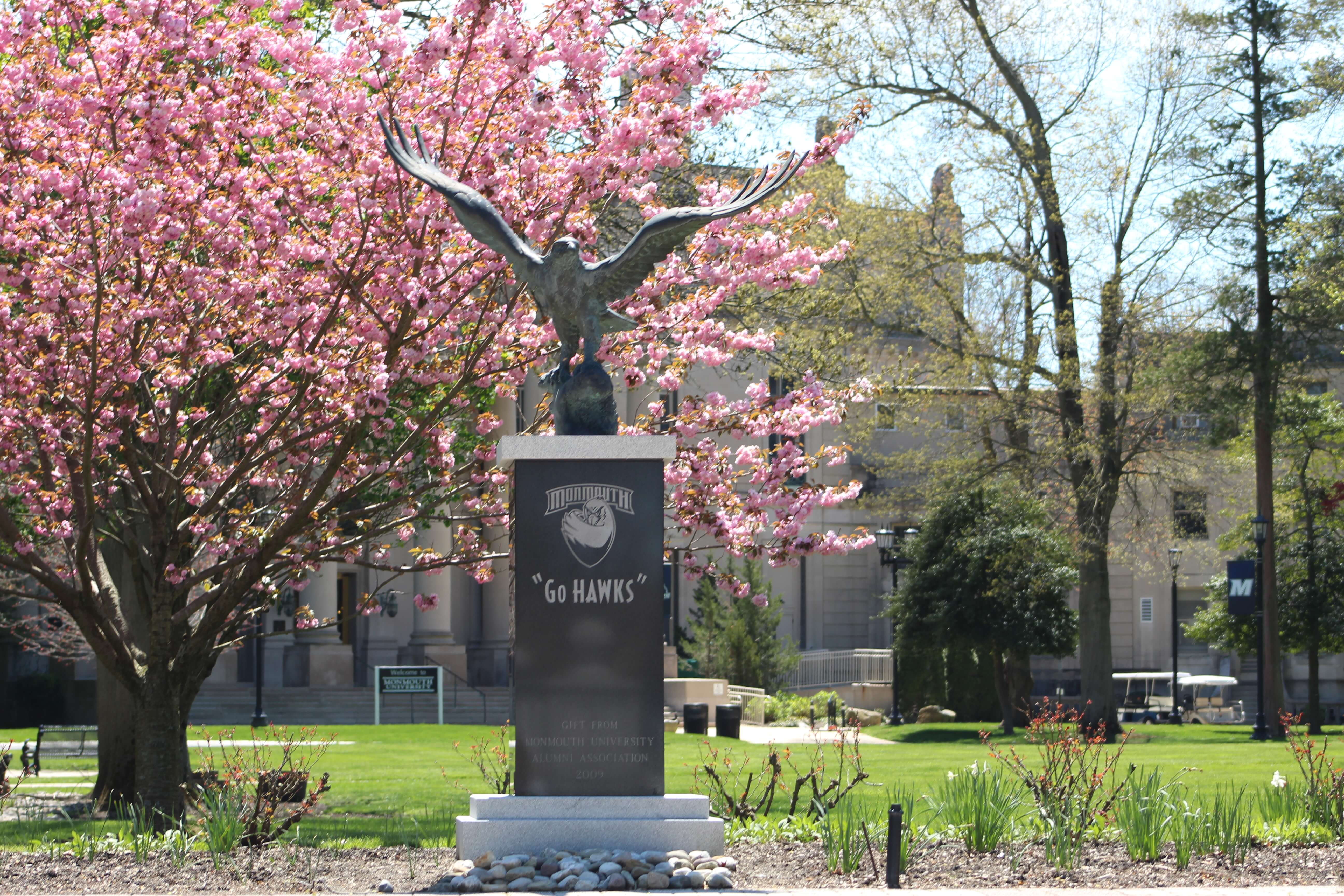 While You Were Away
Res life staffer Harold Hillyard shares scenes from campus, captured during the height of the coronavirus outbreak.
When the COVID-19 pandemic hit in our area, Monmouth University—like many other colleges and universities across the nation—underwent unprecedented changes in order to adapt quickly.
Most students left campus for good the week of March 9 after classes were initially canceled to create an extended spring break that ran from March 10 through March 20, allowing faculty and staff time to prepare for a potential move to remote instruction through the end of the semester. Remote instruction was initially planned to run from March 23 to April 3, but as the pandemic worsened and COVID-19 positive cases continued to soar across the country, it was announced on March 24 that remote instruction would last for the entire semester.
As everything unfolded, Harold Hillyard, assistant director for residential life and judicial affairs, who was living close to campus, was able to visit the grounds to see what the "new normal" looked like for the few students and staff members who remained.
Hillyard, who has been an employee since 2015, says it's been "eerie," especially after it was announced that instruction would remain remote through the summer, ensuring the campus would remain largely empty of students for at least four months.
Below, he shares some of the images that he captured and reflects on some of the thoughts and feelings he experienced while doing so these past few months.
~
AN UNSUAL SIGHT — With almost all faculty and staff working remotely, the parking lots have remained largely empty—an unusual sight for Monmouth's campus.
"Even now, when entering the campus, seeing every lot empty leaves you with a similarly empty feeling," Hillyard says. "It's a place where there was always activity of students, faculty, and administrators coming and going or sitting in their cars waiting for their next class, but now there is a silence, a silence we all want to break."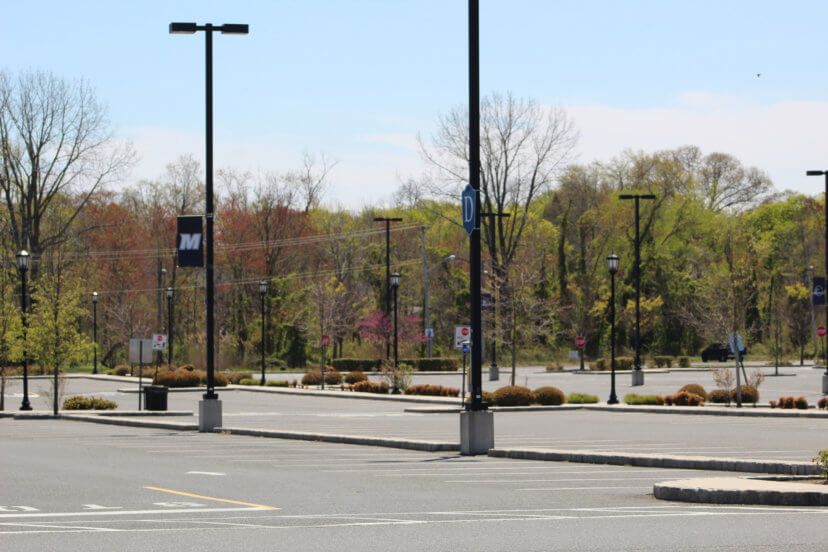 IN BLOOM — Since most students and employees left campus for good the week of March 9, many missed out on what is arguably the most beautiful time of the year at Monmouth—springtime, when the cherry blossoms are blooming.
"The change from winter to spring is in itself perseverance," Hillyard says. "Whether it's a tree blooming in the cold, or our students having to adapt to new ways of instruction, one thing is clear, all of our Hawks have persevered through this unprecedented time."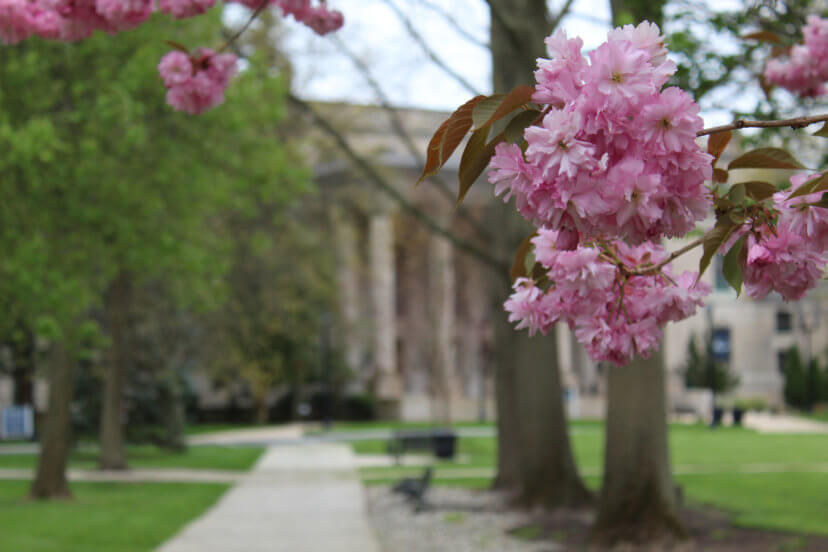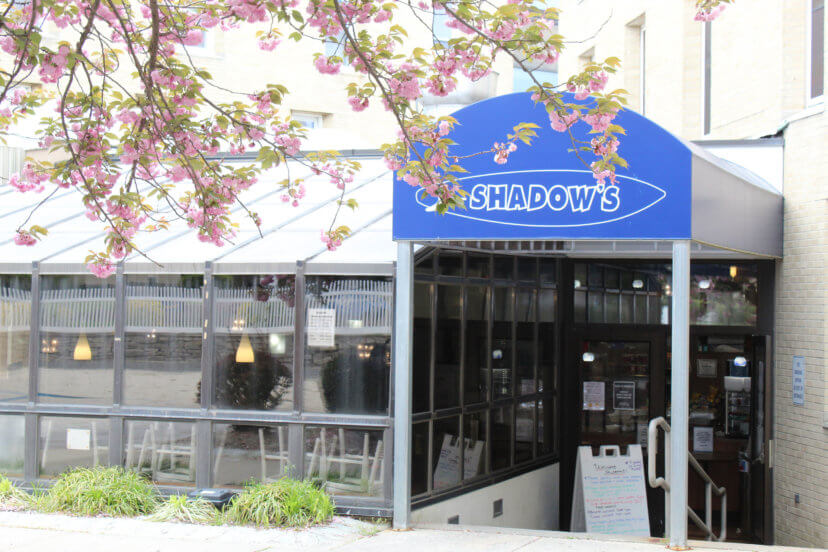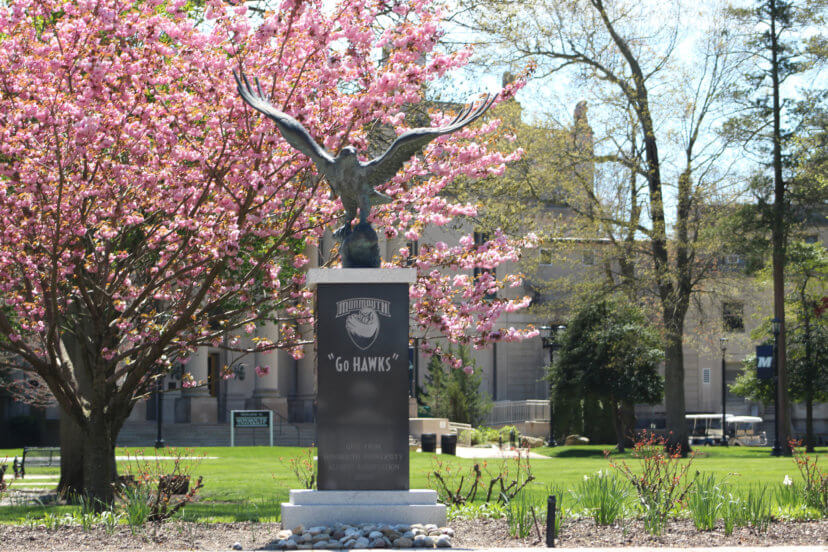 THE NEW NORMAL — These pictures depict what life has been like for those few students and staff members, like Hillyard and residential life area coordinator Haley Eager (pictured in gray, below), who have worked from campus throughout the course of the pandemic.
"We have seen how the COVID-19 pandemic has impacted the way we view the word essential, the way we socialize, and the way we are learning educationally," Hillyard says. "What we don't know is what campus life will look like in the fall and spring. But what we do know is that education is essential, and that Hawks are all in this together."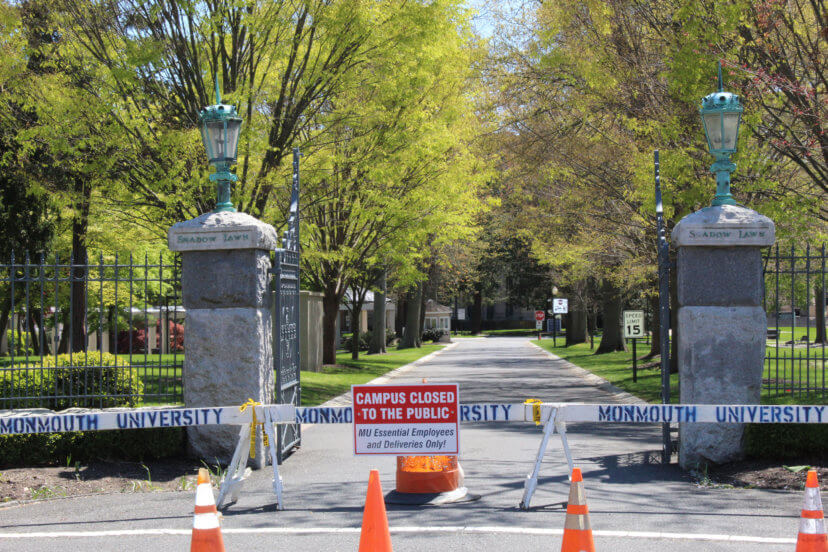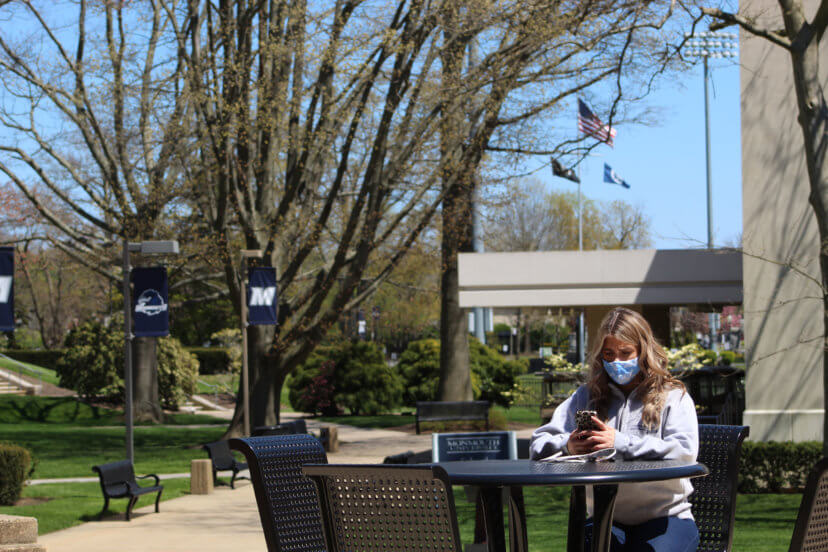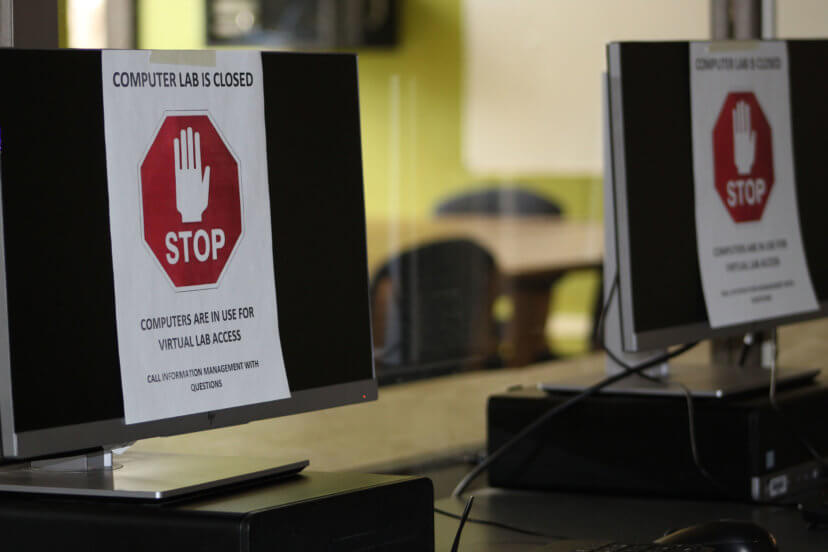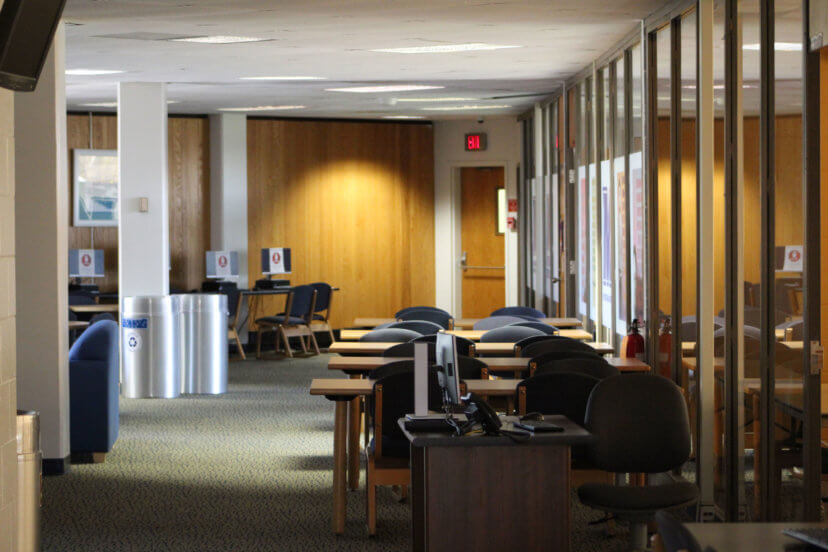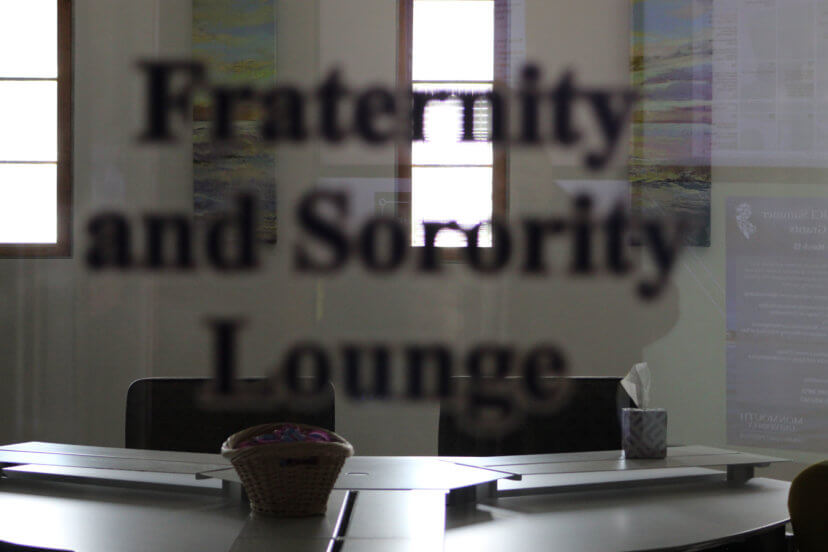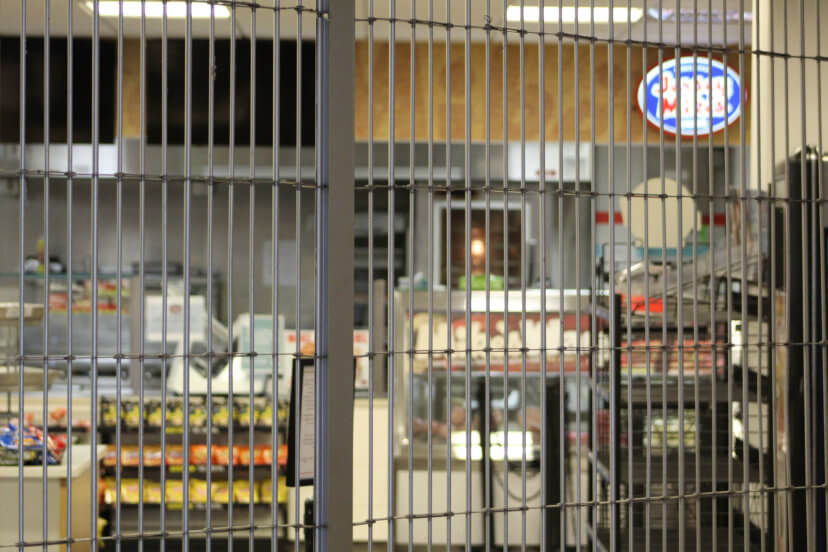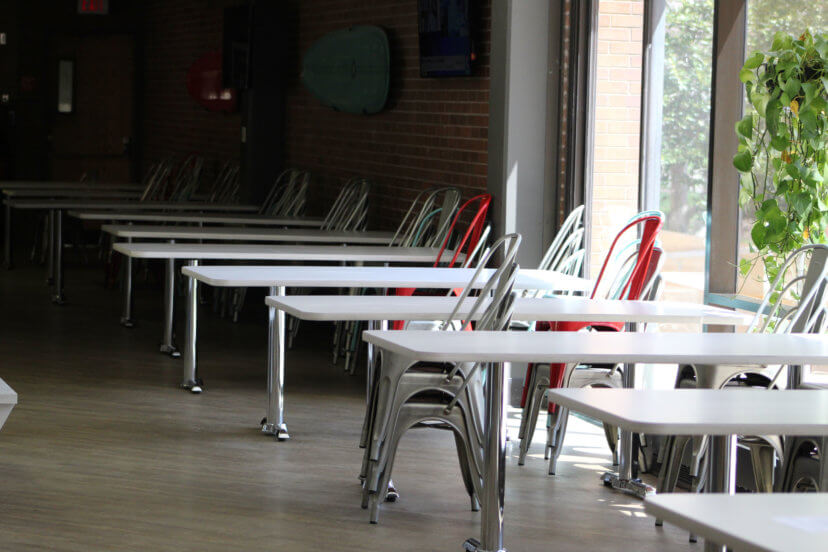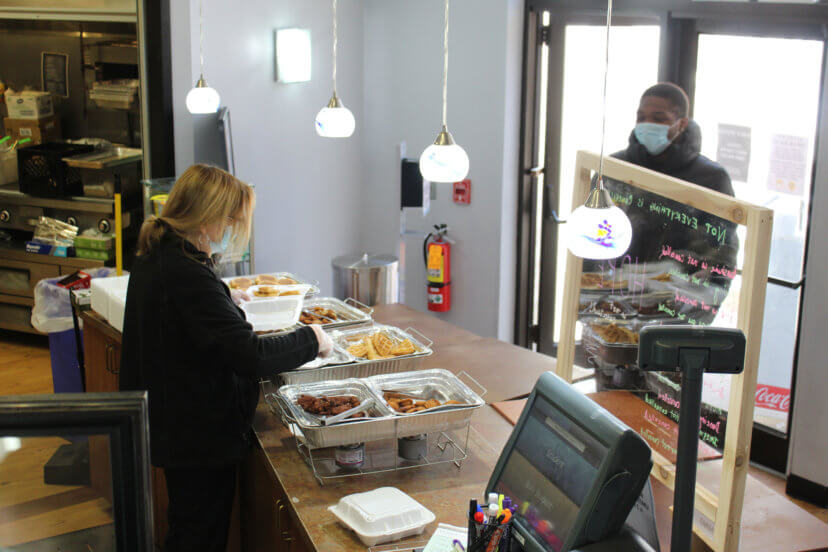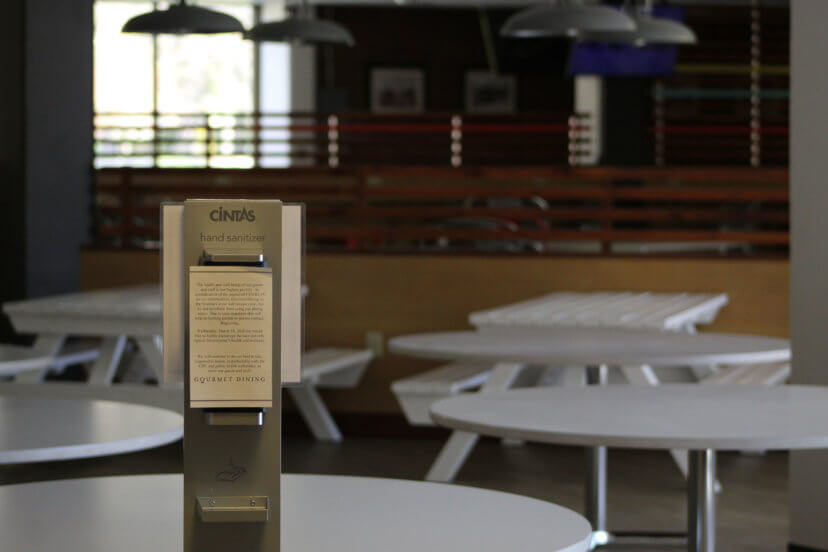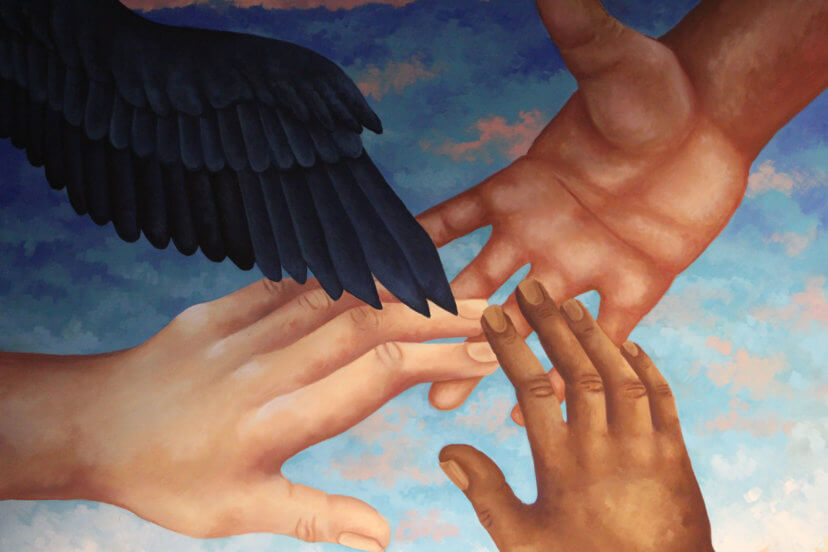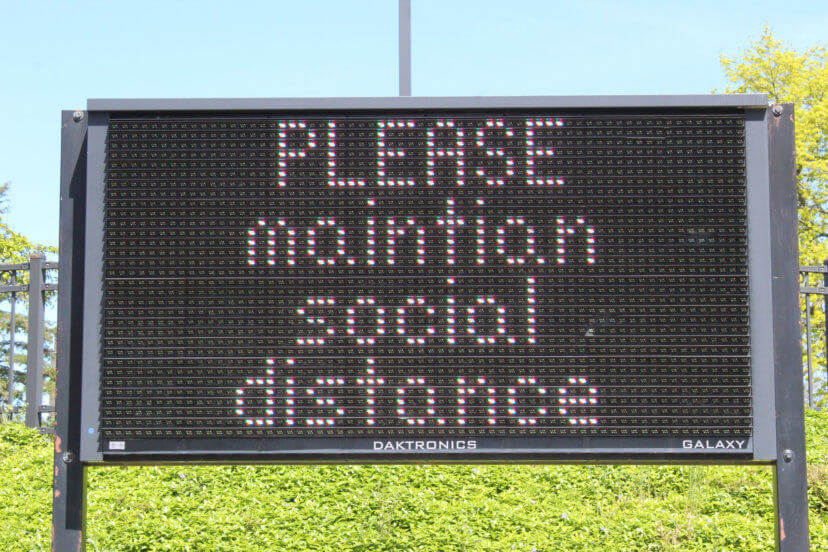 A BIG THANK YOU — In early May, Monmouth erected this sign on Cedar Avenue as a thank you to the health care workers and first responders working on the front lines of the pandemic—including many of our own alumni. On May 1, President Patrick F. Leahy announced the addition of the sign, tweeting: "This new sign on the @MonmouthU campus says it all."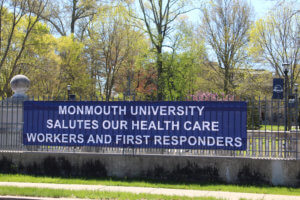 CARPE DIEM — "This is a reminder for all Hawks to continue seizing each day," Hillyard says. "And know that on the other side of the tunnel is a campus of faculty and staff waiting for your safe return."