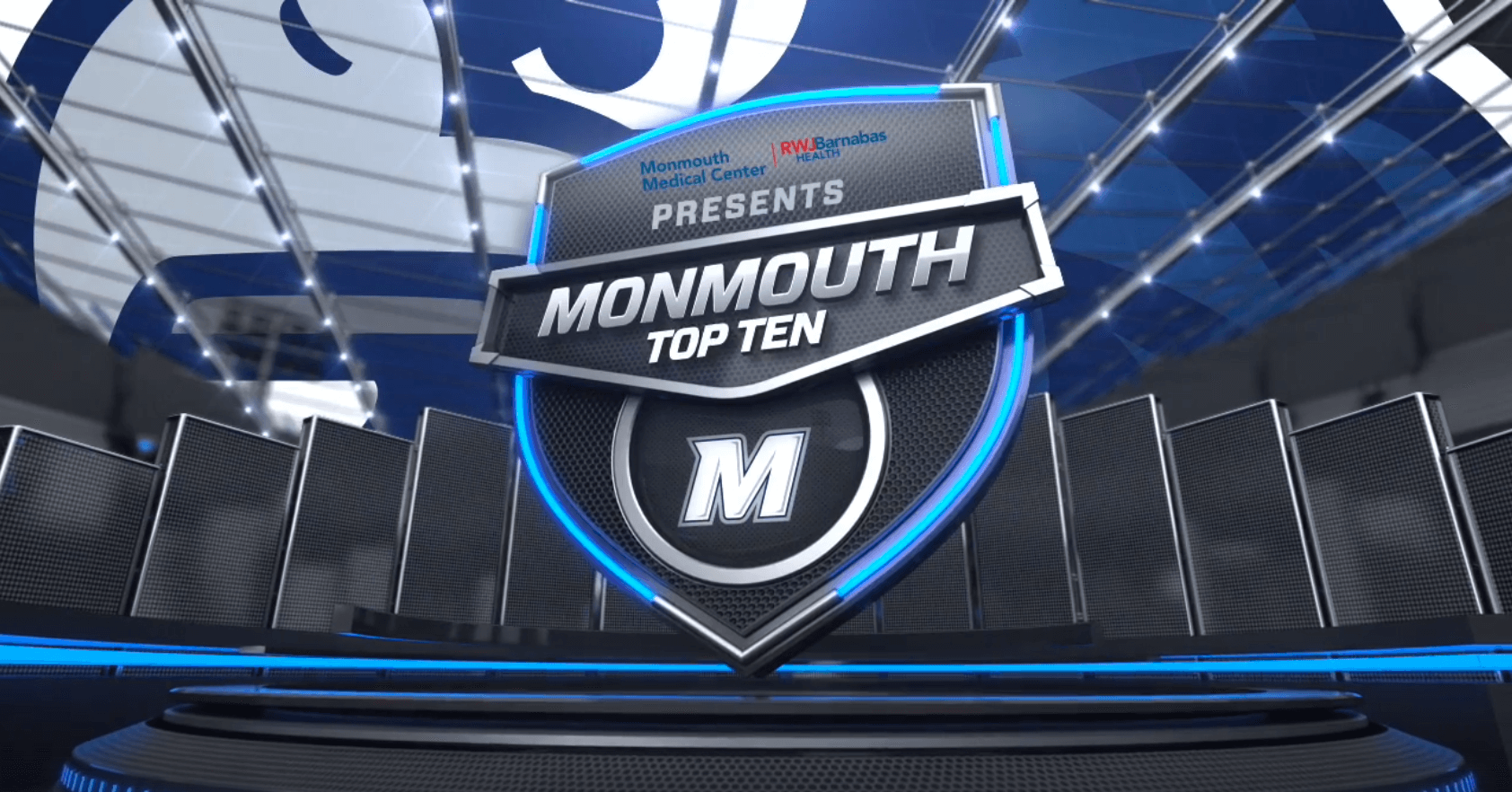 Top 10 Plays of the Year
The best of the best from the 2019–20 season.
The 2019-20 athletics season might have been cut short because of the pandemic, but that doesn't mean there weren't plenty of jaw-dropping highlights to choose from when compiling this list. So without further ado, here are your Top 10 plays of the year courtesy of Monmouth's athletics communication and new media staff.
10. Come on, Brock Anderson. That's not fair.
9. Deion Hammond soaring to the rim at home.
8. One of the craziest plays you'll ever see. We still don't know Anthony Budd got his hand in bounds.
7. Pete Guerriero setting records in the playoffs.
6. Lexie Palladino used this nifty header to send the Hawks past the Longhorns.
5. Salnave…for the win.
4. Fitting that at No. 4 it's a monumental pick-six from Tymere Berry en route to knocking off No. 4 Kennesaw State.
3. A sensational one-handed goal from Rachel Mills. How'd she even do that?
2. A comeback that's still unreal, even months later: field hockey tops Cal in the America East Tournament in the final seconds.
1. And the one you've all been waiting for. The Top Play of the year is Lonnie Moore's game-winning touchdown at Wagner.