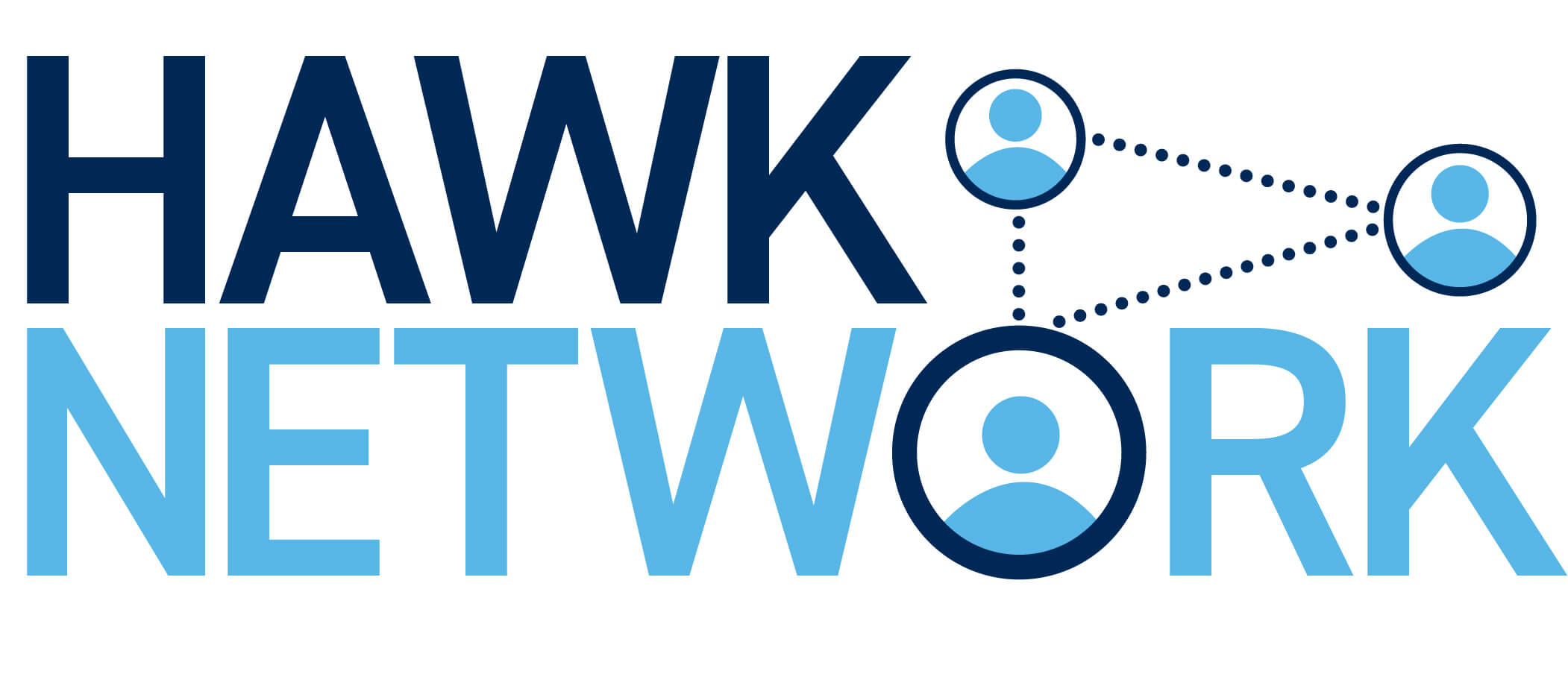 The Hawk Network FAQ
Monmouth University's new digital community will help expand your network and propel your career.
In early 2020, Monmouth University will be launching the Hawk Network, a new digital community for professional networking and development, mentoring, and reconnecting with classmates. Here's a quick preview of everything the site will offer you.
What is the Hawk Network?
Count on the Hawk Network as your lifelong gateway to a powerful community of fellow Hawks comprised of over 60,000 students, alumni, employees, parents, and friends worldwide. Users will be able to ask questions and seek guidance, coach and inspire, and find paths to professional or personal aspirations.
What are some of the benefits of the Hawk Network?
Simply put, the Hawk Network will help you expand your network and propel your career. With a suite of powerful built-in features, this online community will make it easy to:
Network and Mentor. Search and filter Hawks by industry, professional experience, availability, general location, and more, then easily connect with them via email, text, or the site's built-in video conferencing tools to get quick advice or build meaningful mentoring relationships.
Join Groups. Participate in a variety of closed discussions focused on select industries, social interests, campus affiliations, and regional location. The Groups section will allow you to communicate with others of like-mind or location, access select resources, receive event information, and more.
Find and Post Jobs. The "Job Referral Board" will provide a casual and convenient way to post and explore job opportunities known only to those in the Monmouth circle. You can even share your resume and receive alerts when new opportunities are posted that align with your individualized criteria.
Stay connected with the Alumni Directory. Alumni will have exclusive access to this key feature. Reunite with classmates using this secure digital directory.
Who can join the Hawk Network?
All Monmouth University students, alumni, employees, parents, and friends. The community will be live in early 2020, and we'll send you information then on how you can complete the 3-5 minute registration process to start taking advantage of all the Hawk Network will provide.
Still have questions?
Don't hesitate to contact us at HawkNetwork@monmouth.edu.