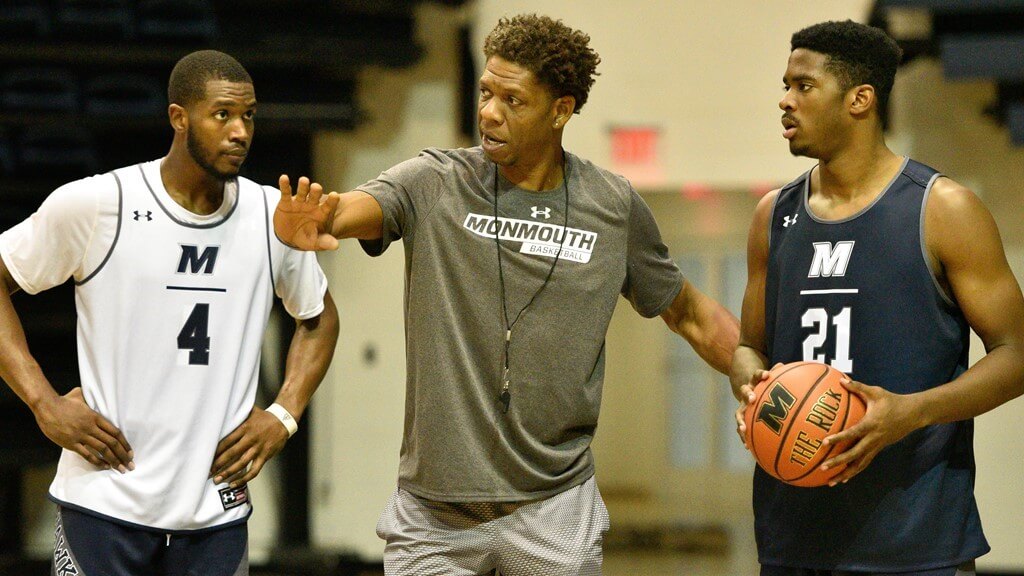 Sports Shorts
News and notes on several Hawks teams.
The Battle for the Garden State
Though separated by just 34 miles, Monmouth and Rutgers have never met on the football field. That will change on Sept. 5, 2020, when the Hawks travel to High Point Solutions Stadium for the program's first game against a Big Ten opponent. Don't say we didn't give you enough time to clear your calendar.
Reid on
Men's Basketball Head Coach King Rice added former NBA first-round pick J.R. Reid to his coaching staff for the upcoming season. Reid played professionally for 14 seasons, and was a consensus first team All-American at the University of North Carolina as well as a member of the 1988 USA Men's Basketball Olympic Team. He and Rice were teammates for two seasons at UNC.
New and improved
So Sweet A Cat Field and E. Todd Murray track inside Kessler Stadium received upgrades this past summer. So Sweet A Cat's new water-based turf system features a uniquely engineered polyethylene filament that gives it exceptional durability. And the new full pour polyurethane track and field system is Monmouth blue with grey exchange zones.
Compiled from Office of Athletics Communication and New Media reports.
Photo: Karlee Sell/Monmouth University Athletics.