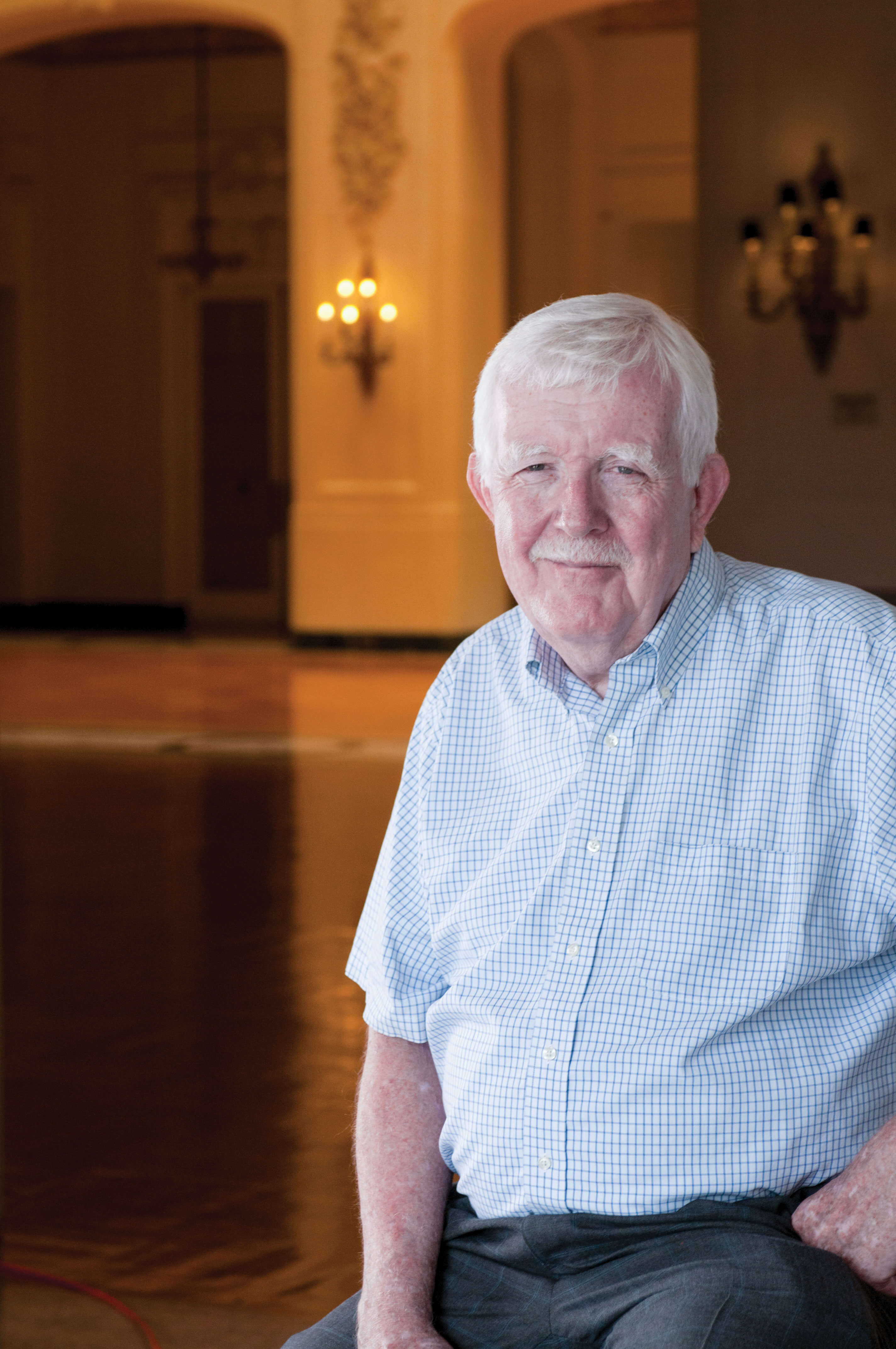 Remembrance: Thomas Gallagher '62
US Diplomat and gay rights activist, 1940–2018
Tom Gallagher always had a story, and it was usually a fascinating one. At the Celebration of Life ceremony that was held for him in August, every speaker wove the same characteristics of Tom into their remarks: He was a kind, intelligent, fascinating man who stood up for LGBT rights and who touched everyone he met with his warmth and genuineness.
I had the pleasure of meeting Tom about 15 years ago. At the time, I was teaching the field seminar class for our Master of Social Work students in the International and Community Development concentration. Tom came in one day to speak to the students about his time in the Peace Corps and in the foreign service.
He was a member of the first Peace Corps group that went overseas in the early '60s, which also made him Monmouth's first Peace Corps volunteer. Tom had the students spellbound; they listened to every word and every story he told them. His best piece of advice was the following: "If you are going to work and live overseas, do not live in the American enclave. Live with the people. Shop in their stores, eat their food, and get to know them and the country from their perspective." It was excellent advice, which we continue to use.
Tom continued to be involved at Monmouth, whether he was a guest lecturer in classes or teaching a course in political science. He was thrilled that Monmouth started a Peace Corps Prep program and lent his knowledge of the Peace Corps to many aspiring Peace Corps students.
We are very grateful and lucky to have known Tom and to have been able to work with him, to share our students with him, and to have bene ted from his generous spirit, his vast knowledge, and his amazing stories. I don't think we will ever forget all his stories or the aplomb with which he told them. We miss him, but his stories, his legacy, and our memories will always remain.
Robin Mama is the dean of the School of Social Work.